This page features substantial information about mobile phone masts from all four mobile network operators (Vodafone, O2, EE, 3) in the Welsh City of Cardiff, including the spectrum and technologies they broadcast and photos.
The city was the first to receive EE's L21 (EE L21 Refarm using Huawei's 5507 RRU) in April 2018.
It was also one of the first cities to gain Vodafone B38 MaMIMO on 4G Vodafone UK 4G MaMIMO.
Mast Pictures & Details
Sherman theatre Vodafone/O2 Mast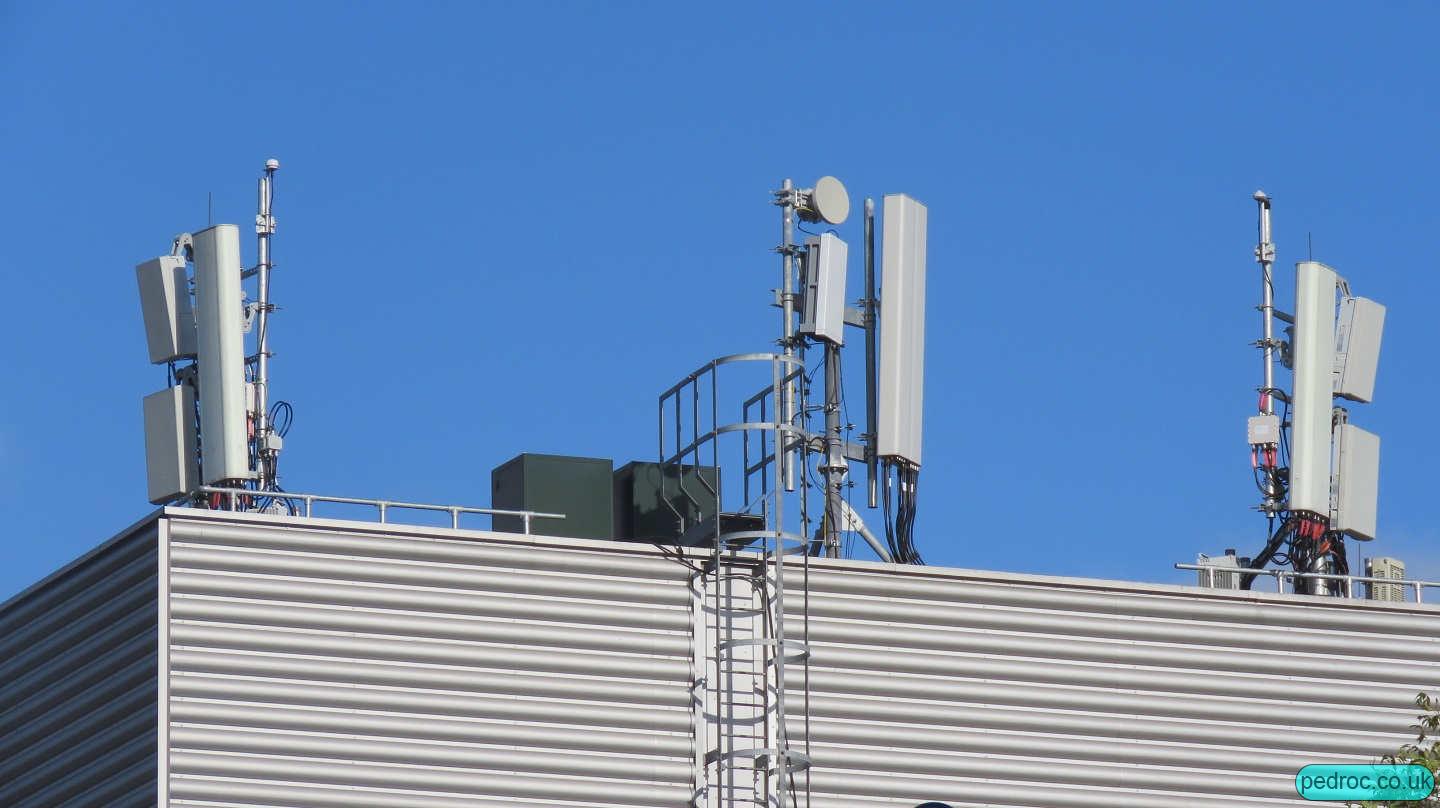 Sherman Theatre Massive MIMO Extraordinaire. Vodafone's equipment is on the left and right equipment: AAU5613 5G MaMIMO, AAU5271 B38 MaMIMO, Huawei passives for rest. O2 has a sector in the middle with AIR6488 5G MaMIMO and 24 port Commscope for all else. Quite an Extraordinaire!
Capital Tower EE 5G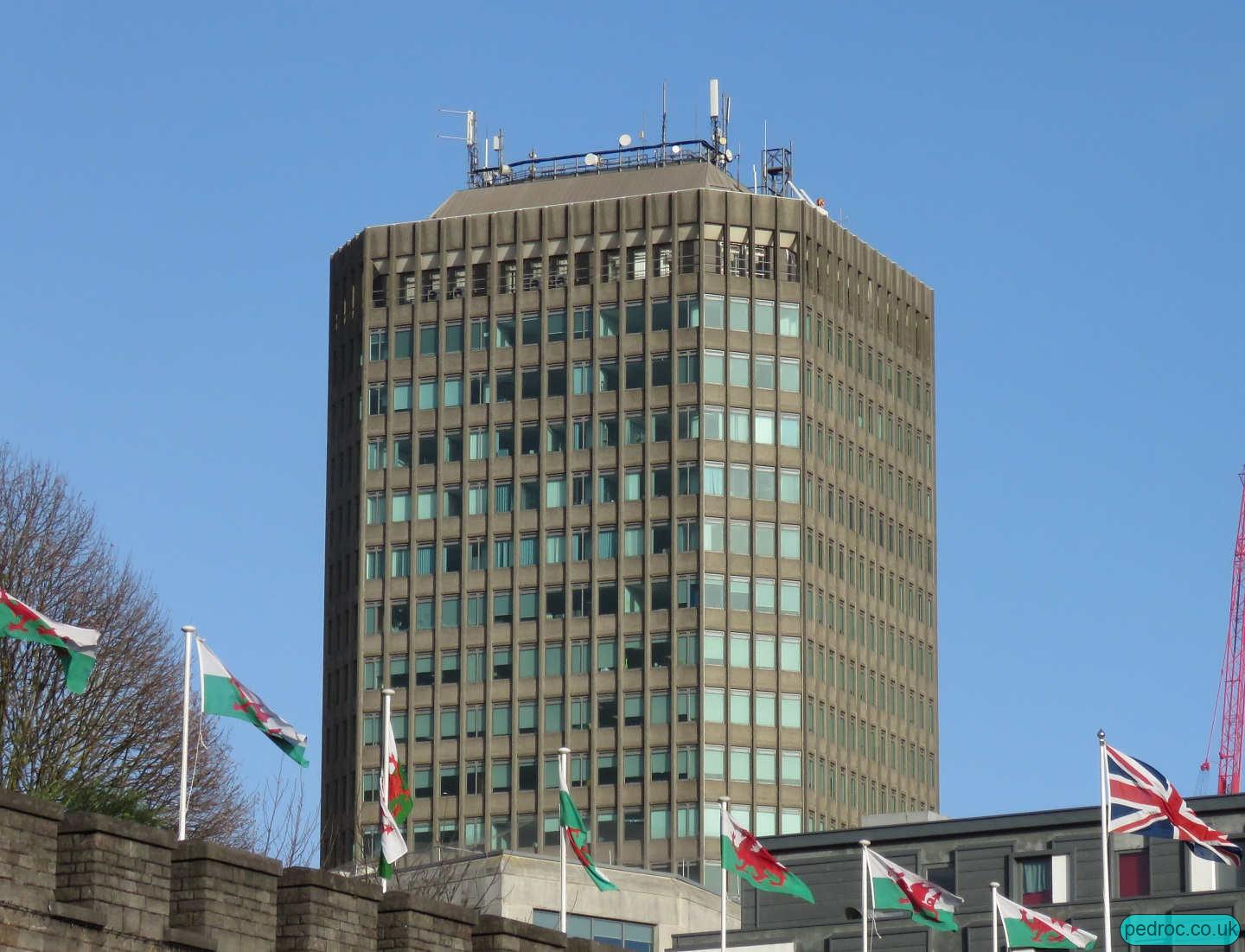 An overall view of Cardiff's Capital Tower.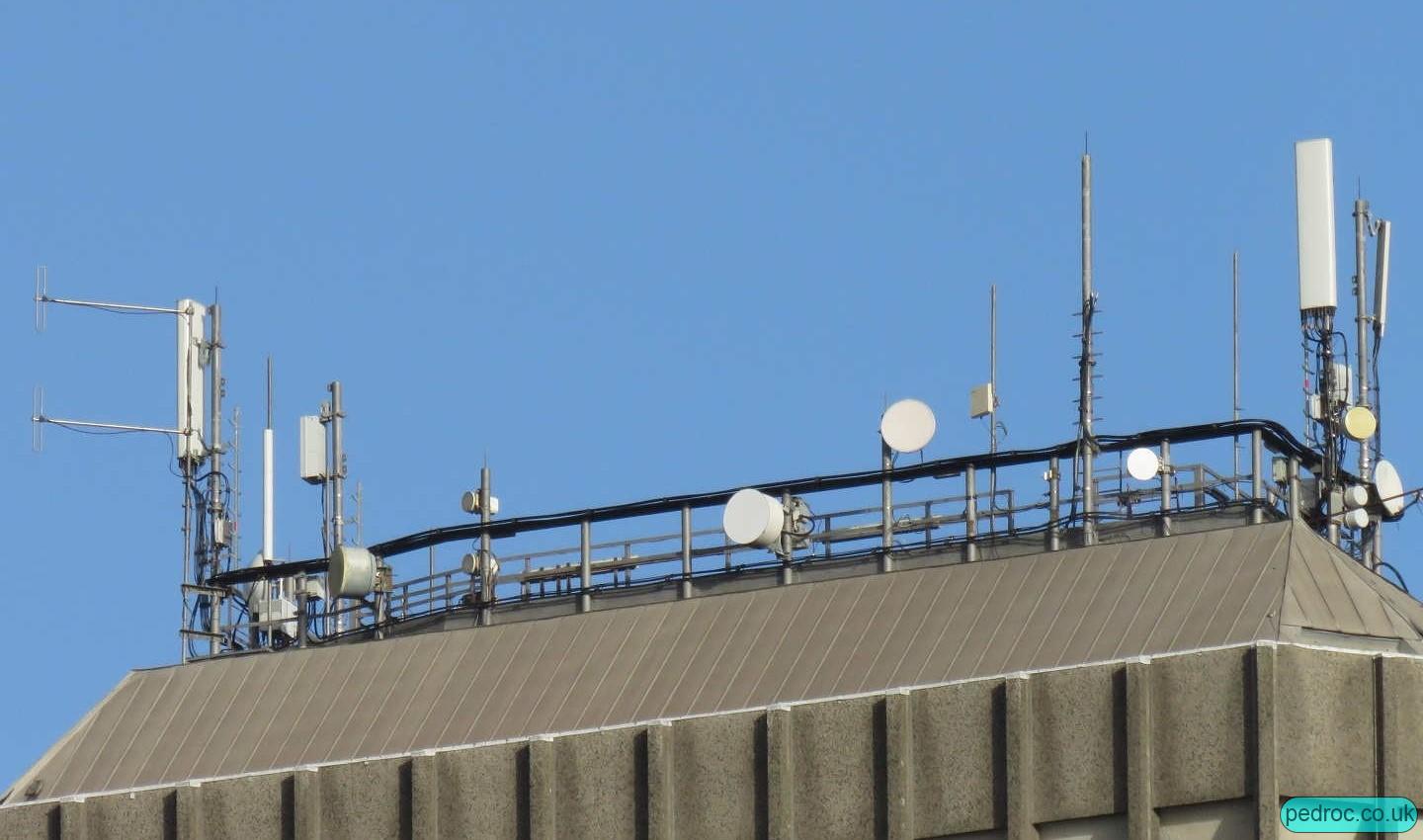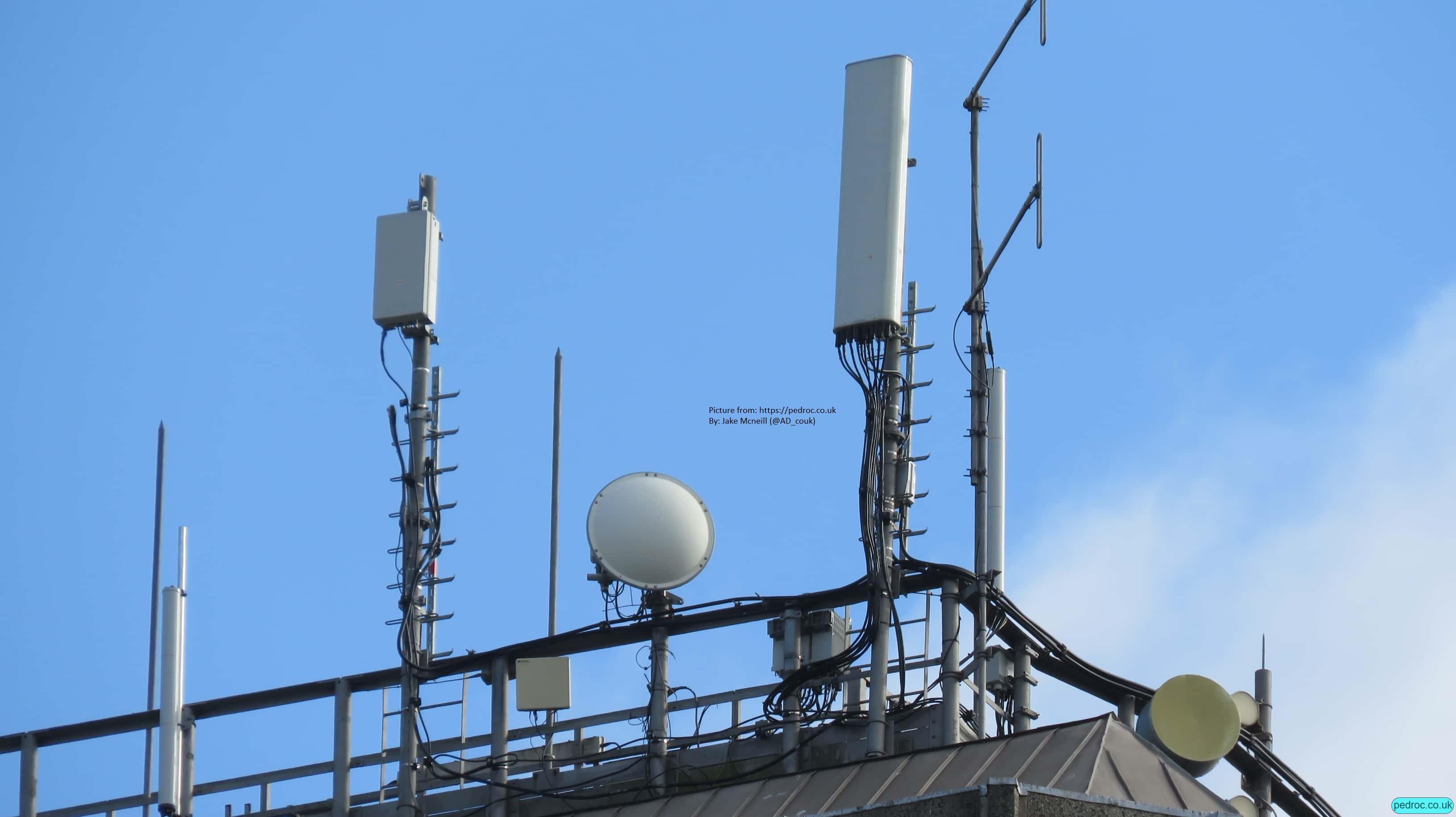 Closeup of the array that provides 5G to a lot of Cardiff.
Castle, Queen Street, Unwound Vodafone/O2 5G.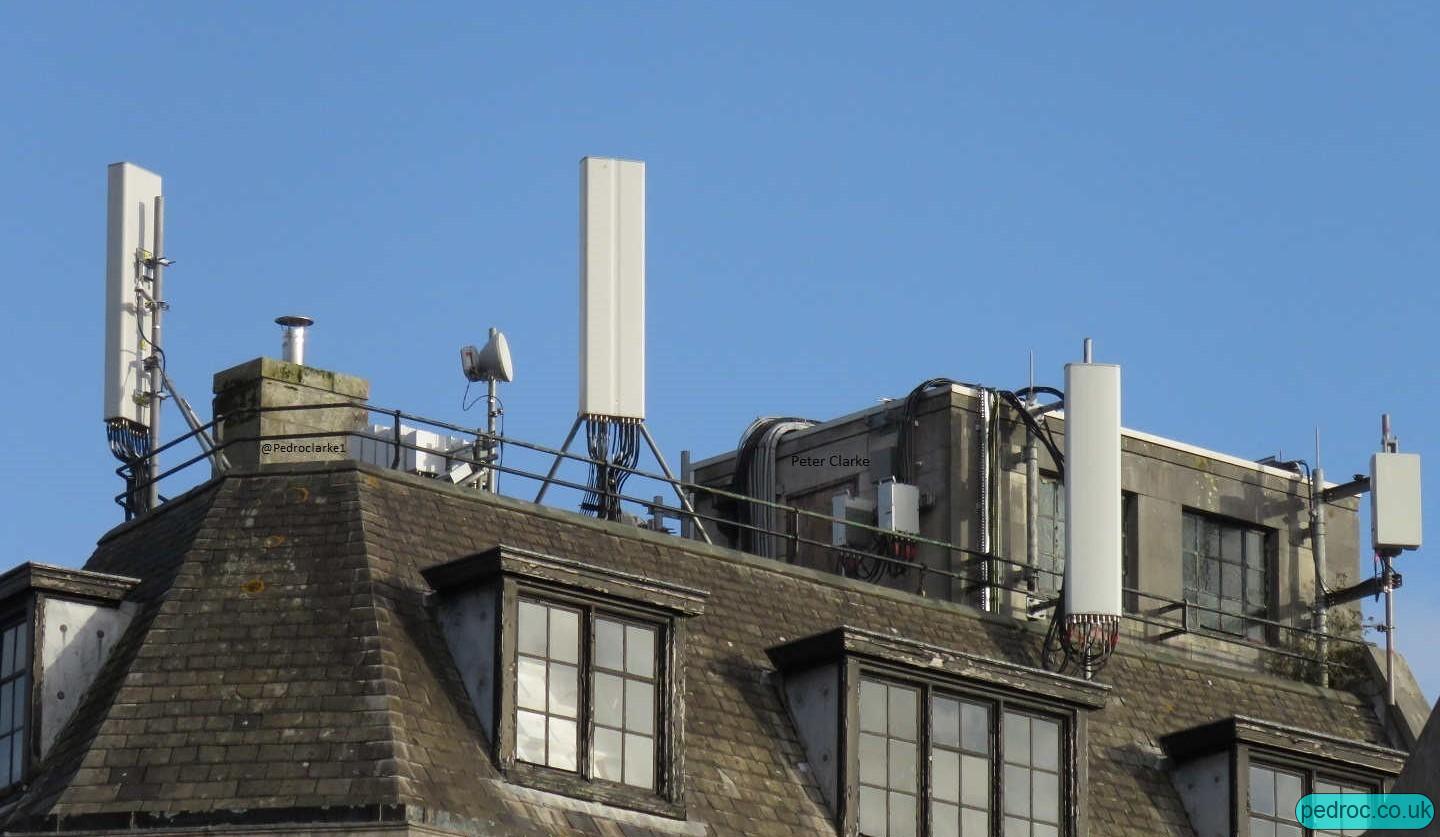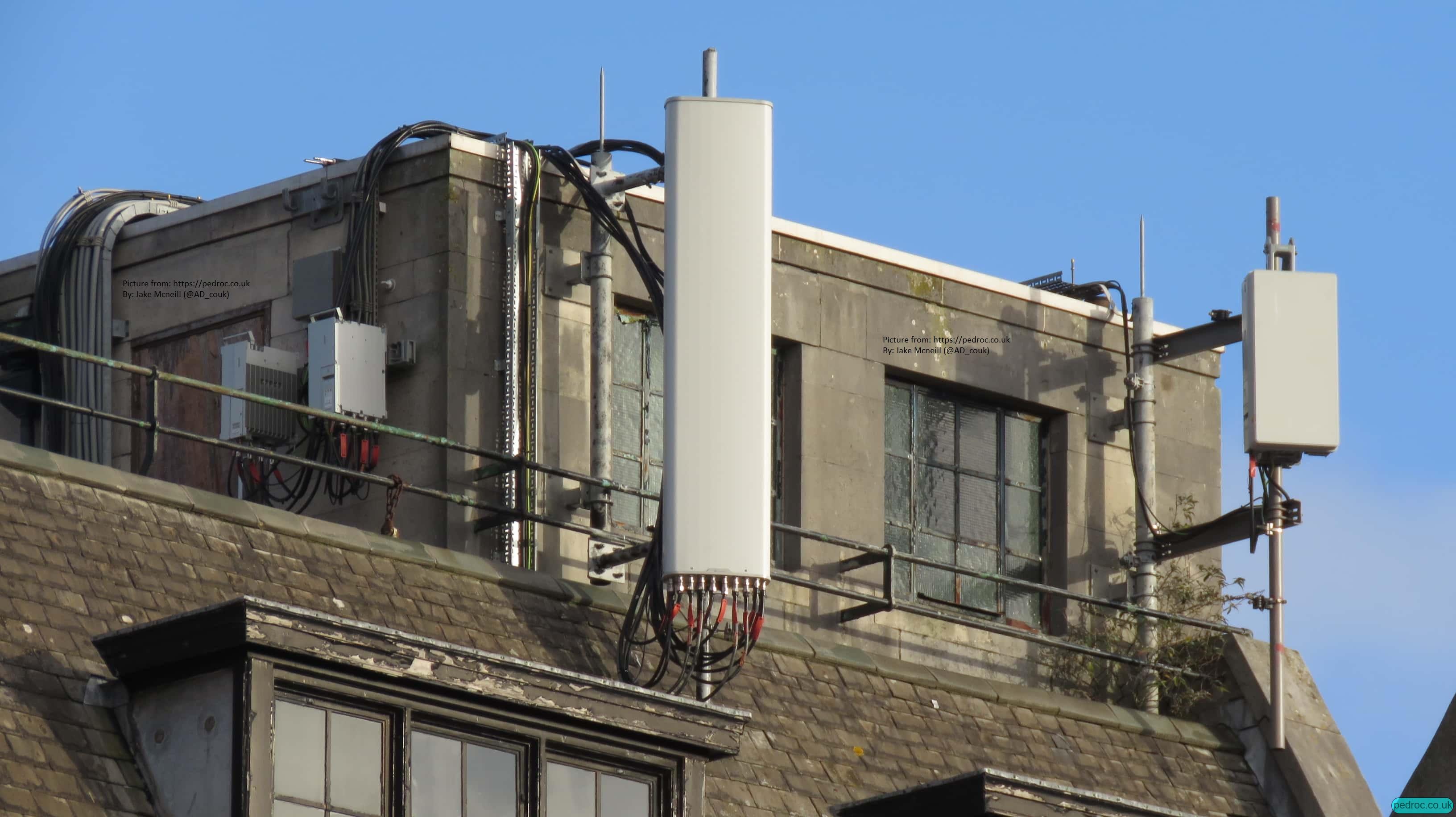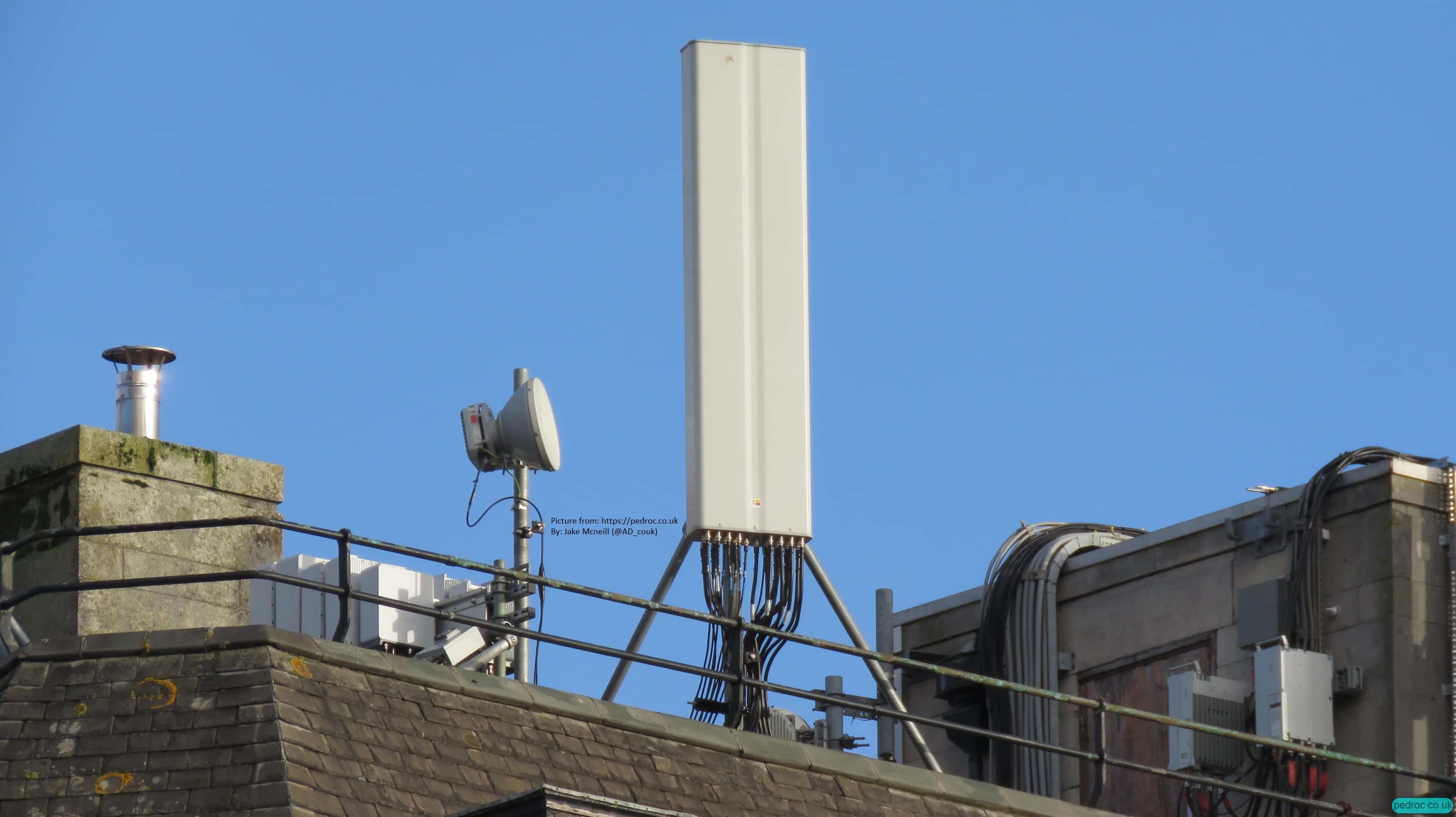 An unwound Vodafone and O2 5G site. The left Commscope 24 port RRZZT4S4-65B-R6 antennas with AIR6488 5G MaMIMO, ERS 8808 L23 8T8R, 2212 UG09, 2217 L08, 4415 L21 radios are for O2's technologies, Vodafone have Huawei passives and Massive MIMO AAUs.
Vodafone and O2 5G sites near Holiday Inn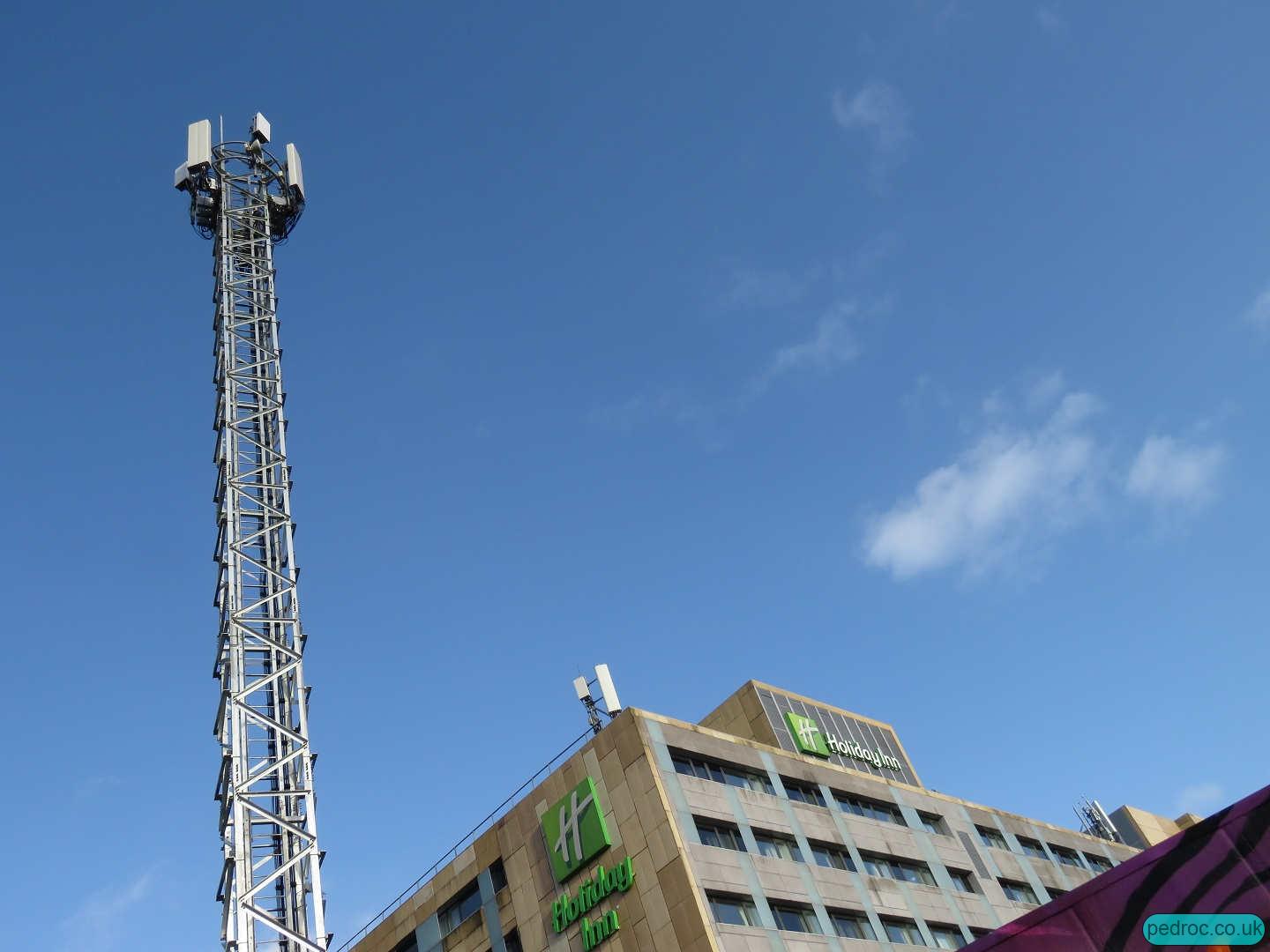 Separate 5G masts for Vodafone and O2 5G near holiday Inn. O2 have the separate freestanding lattice, whereas Vodafone are on the rooftop.
Vodafone 5G on Holiday Inn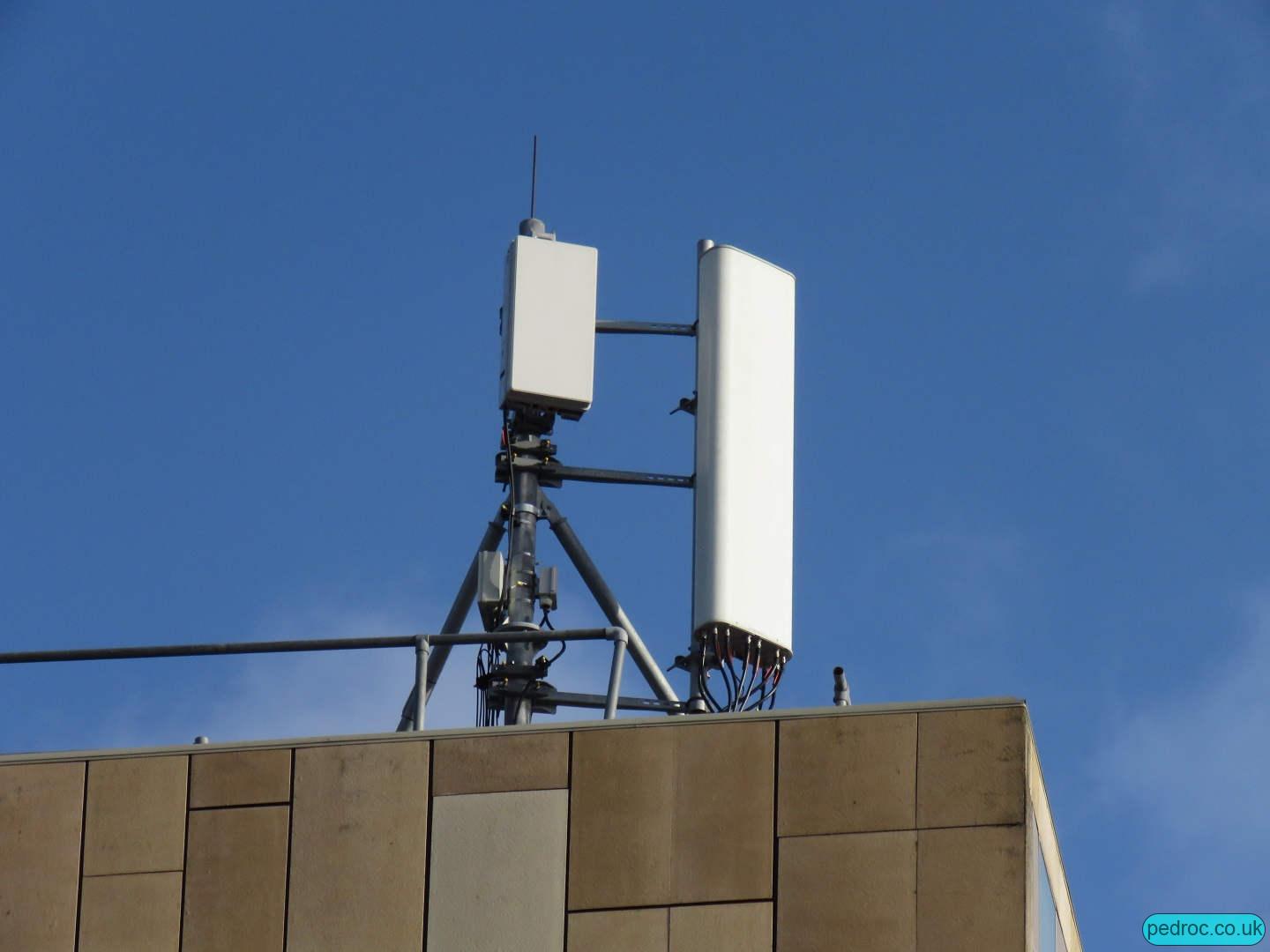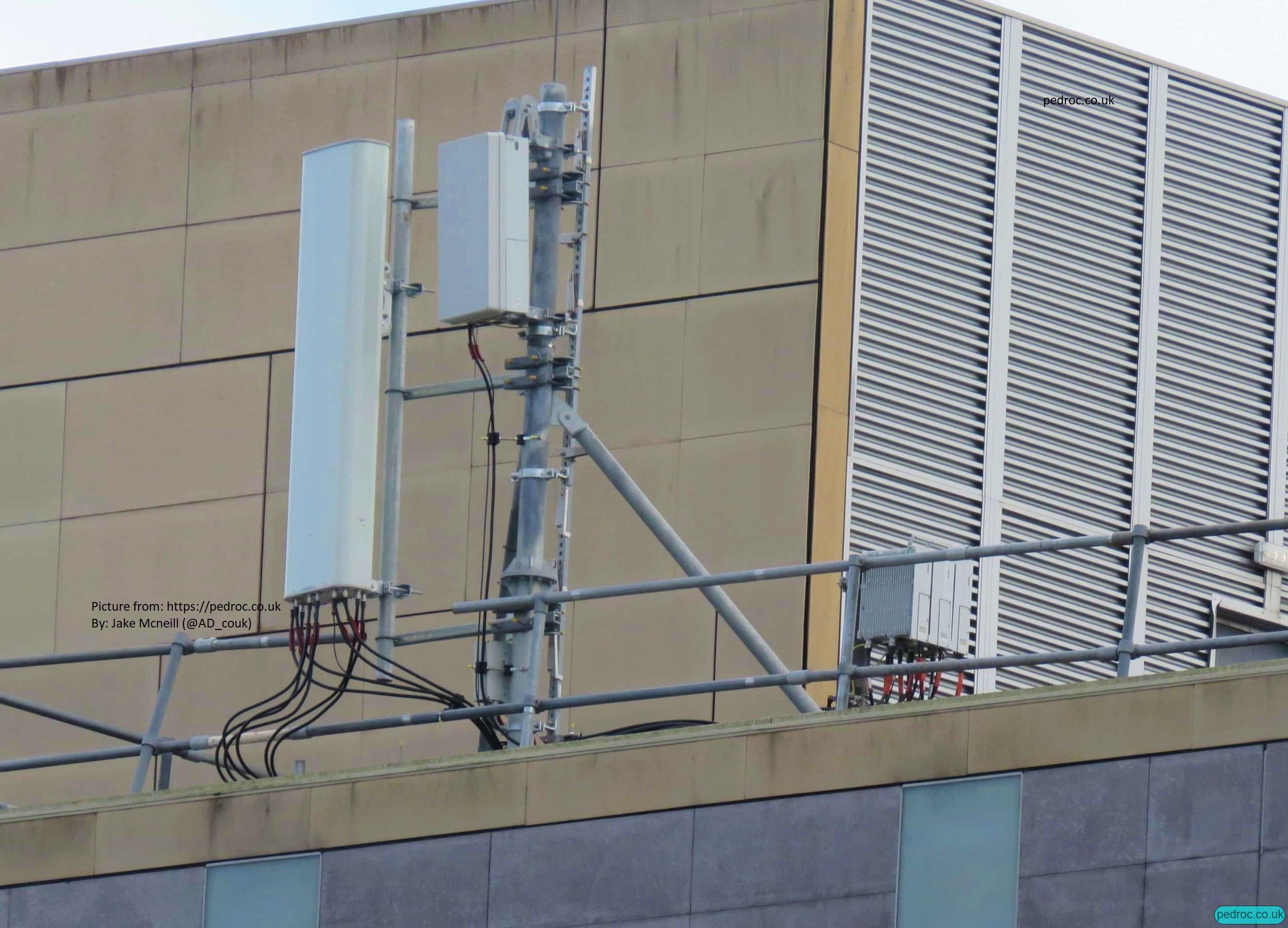 Vodafone's Huawei passive panel and AAU on Holiday Inn, Cardiff.
O2 5G lattice next to Holiday Inn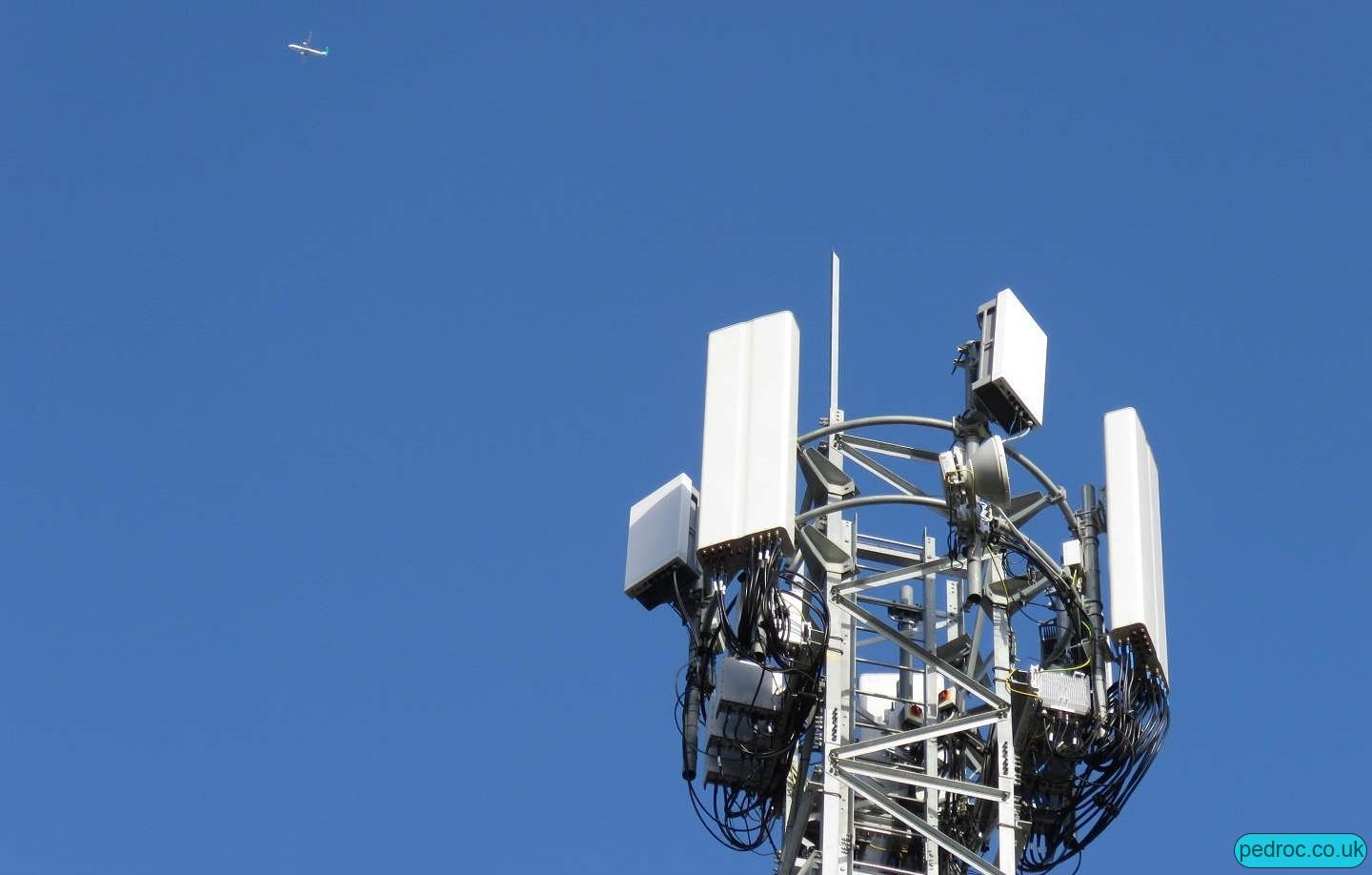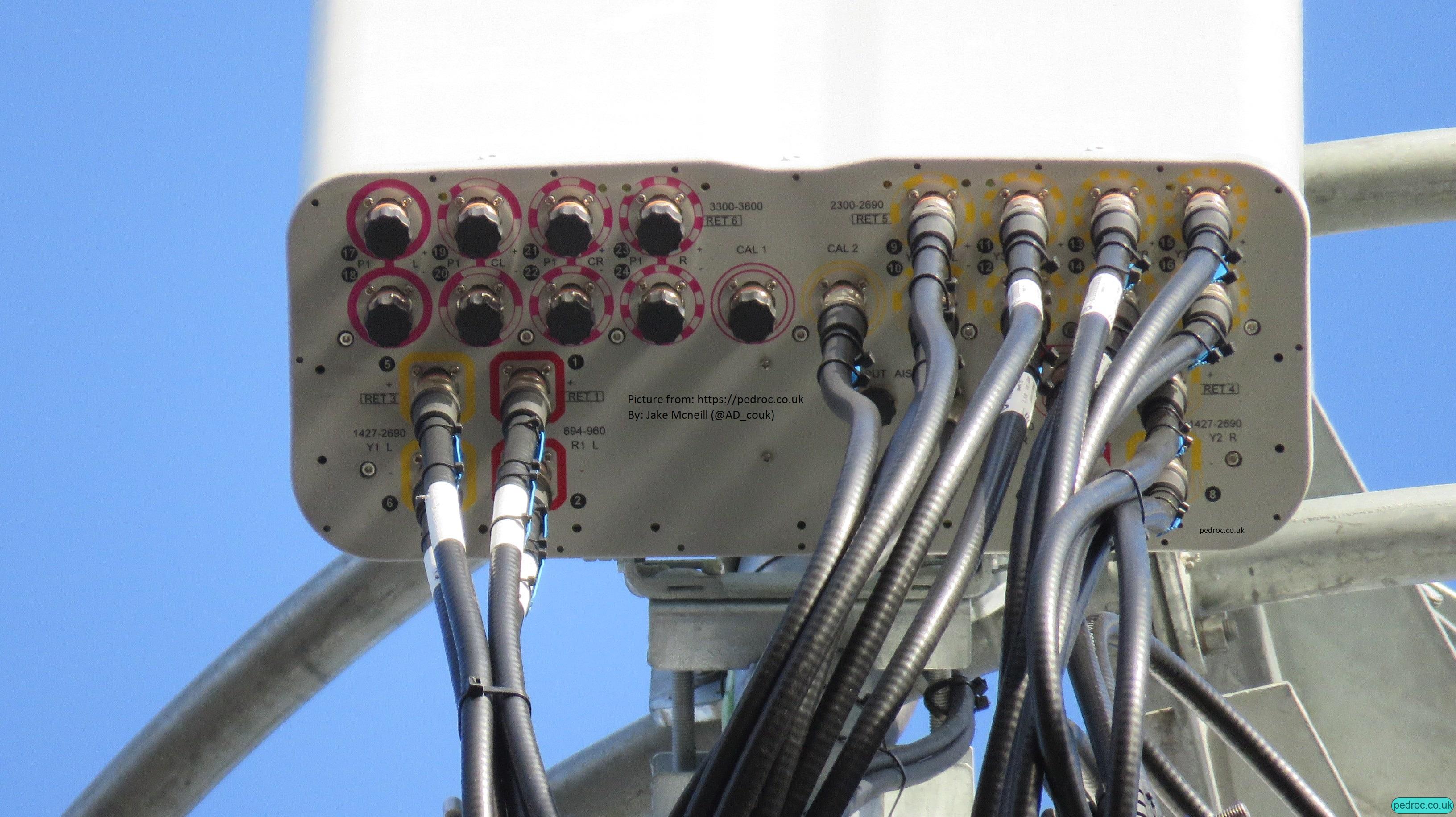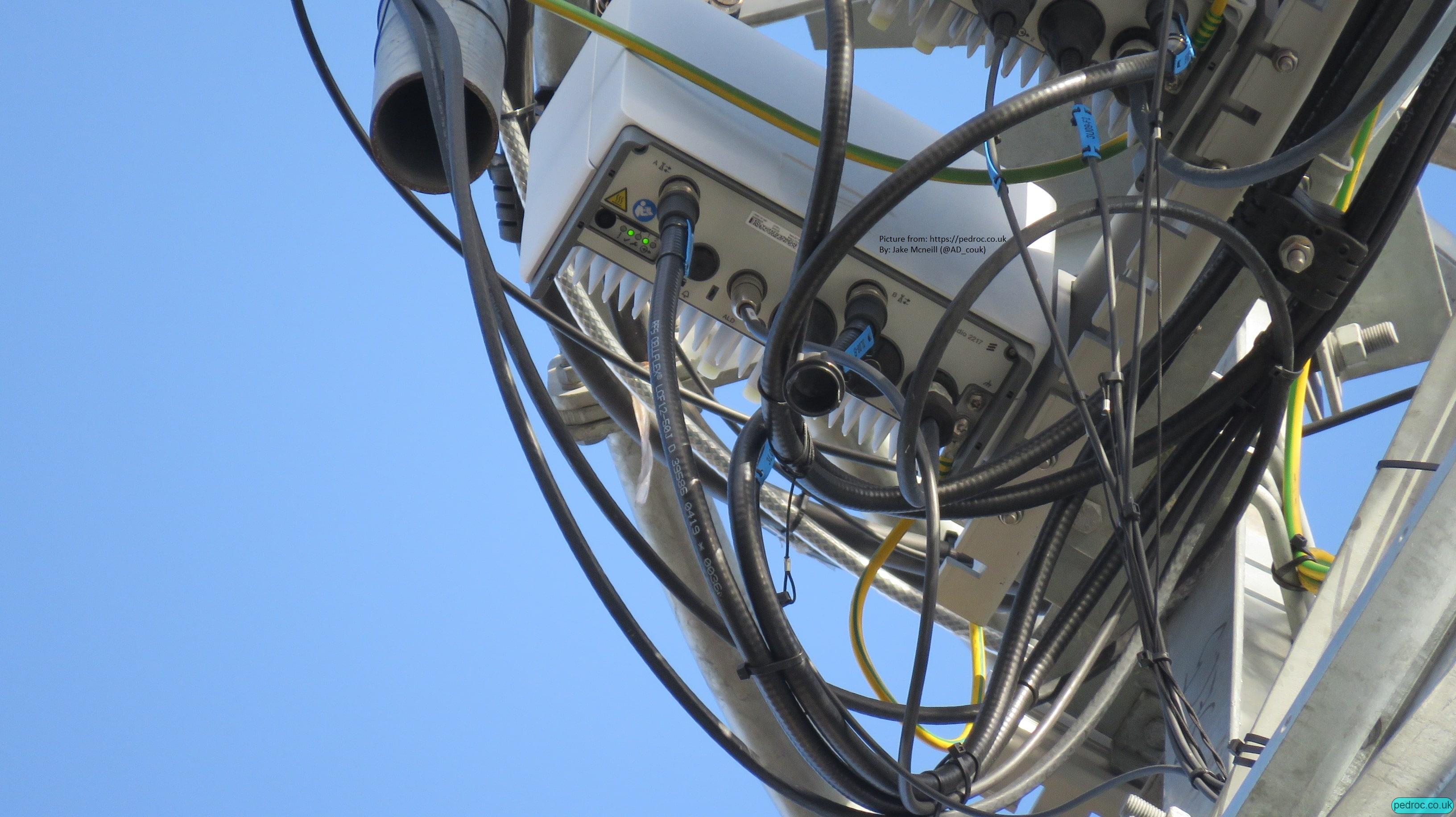 O2's full array of Ericsson Equipment at Holiday Inn, Cardiff: AIR6488 5G MaMIMO, ERS 8808 L23 8T8R, 2212 UG09, 2217 L08, 4415 L21.
All operators on Tudor House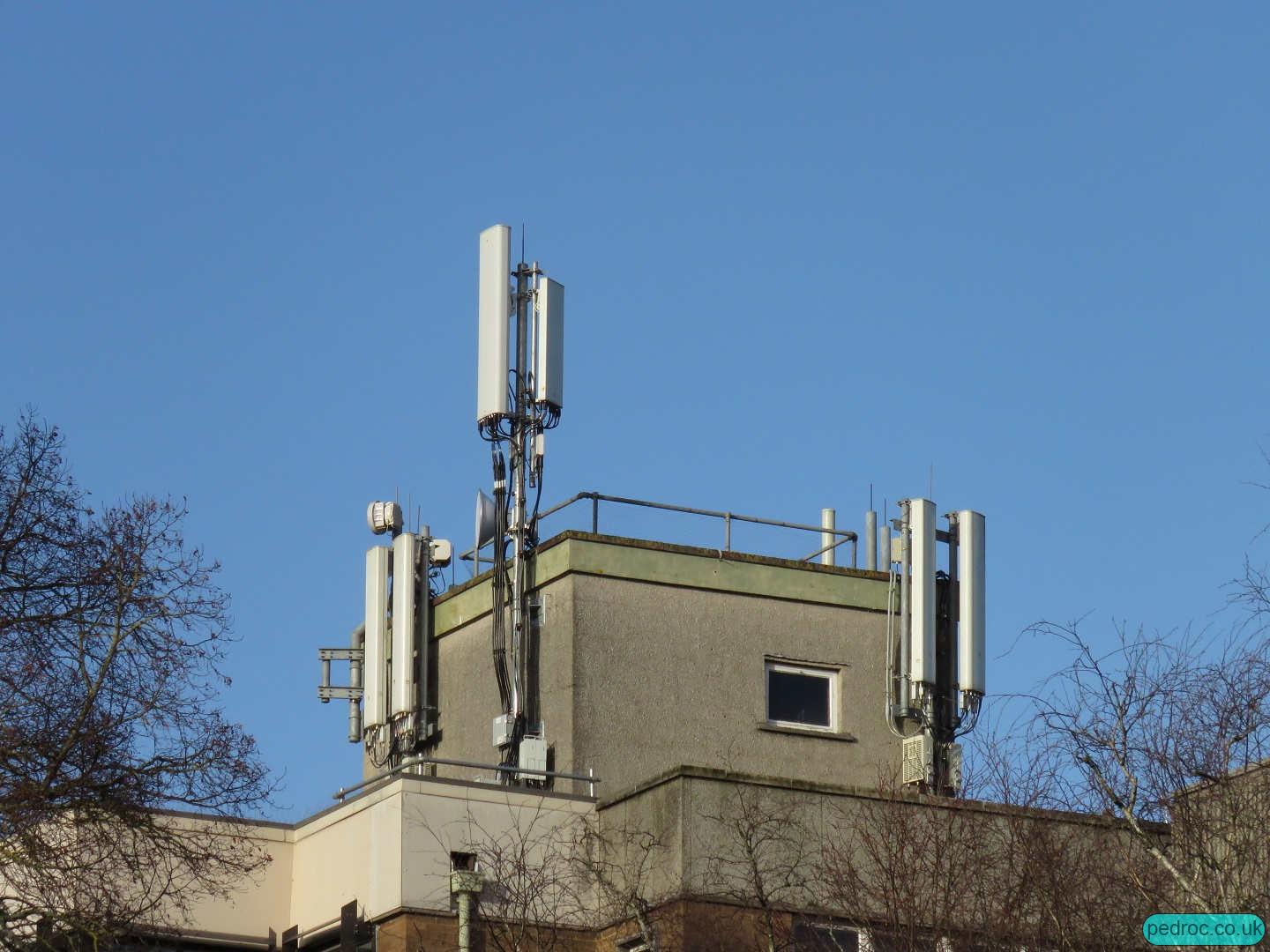 All operators on Tudor House. EE and 3 utilise the upper set of antennas and are prepared for 5G. Vodafone and O2 are carried by the lower Huawei ADU and ATR antennas.
Vodafone/O2 wall-mount mast on Windsor Place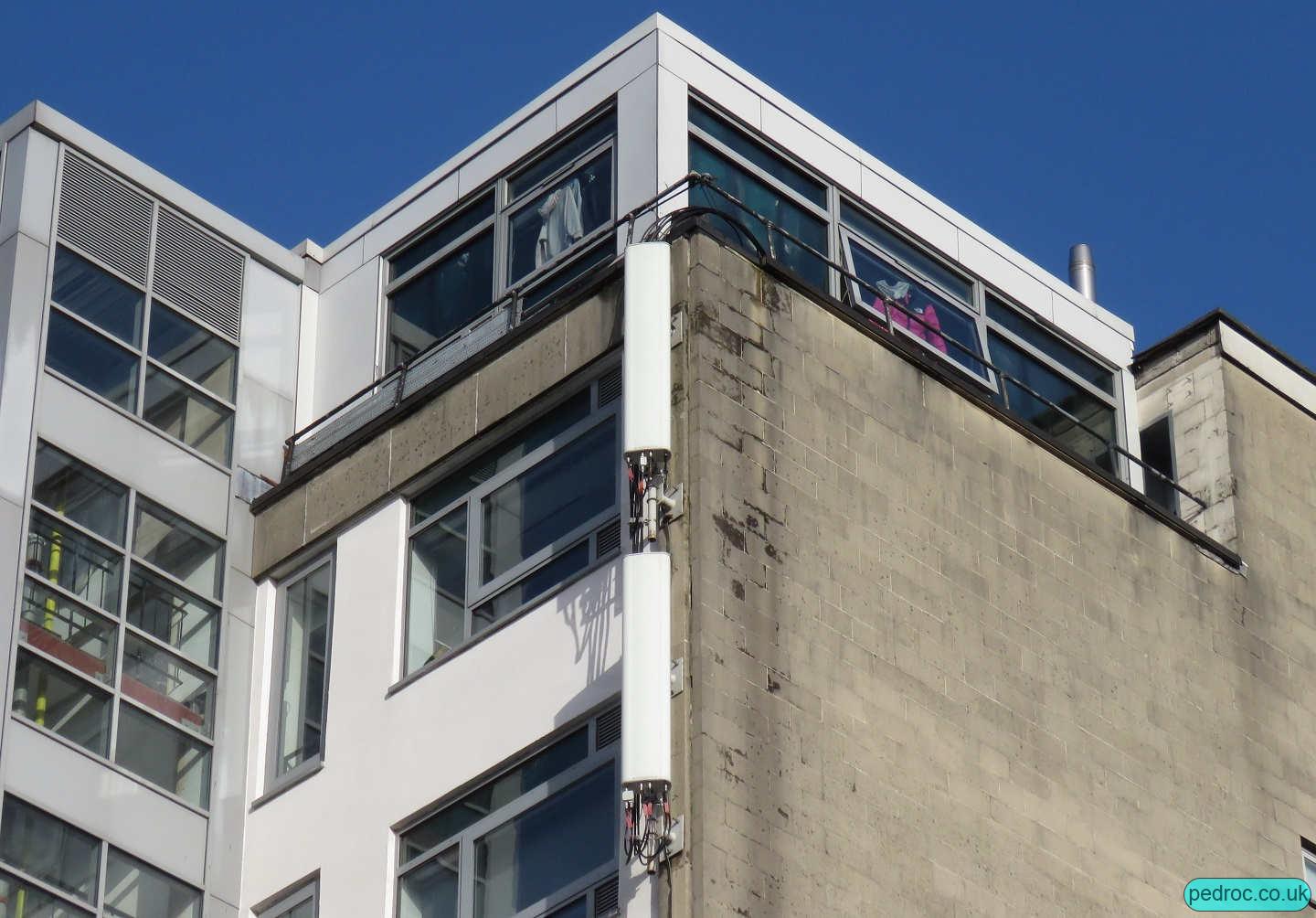 A shared Vodafone host mast on Windsor place, Cardiff, with a pair of Huawei ATR antennas per sector.
Hodge House EE/3 Mast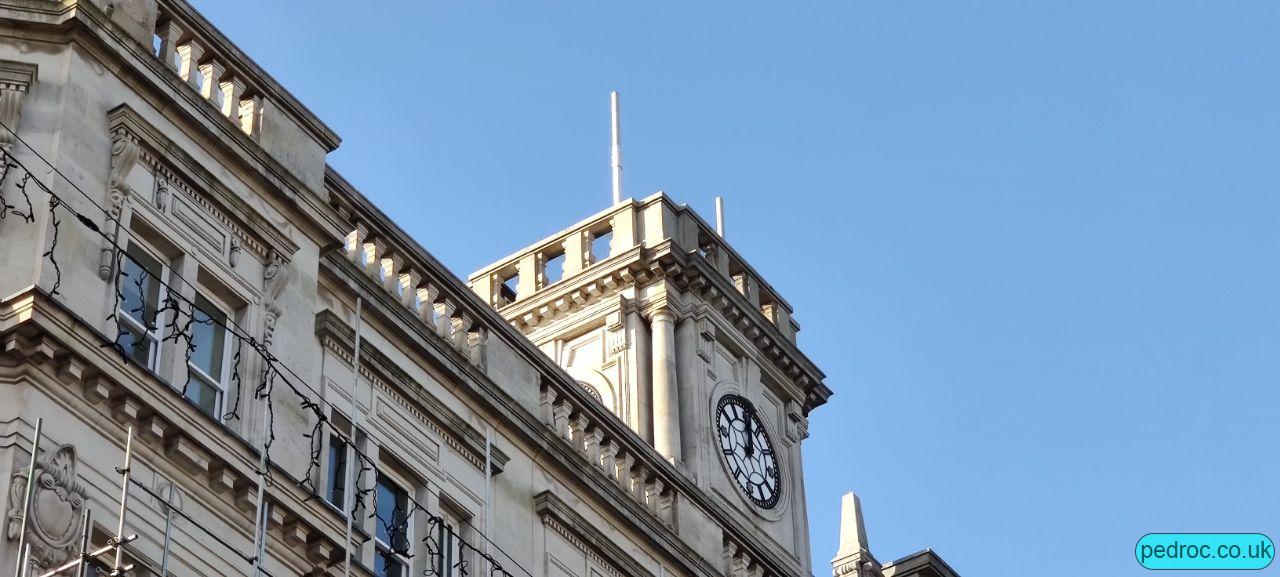 A pair of trisector integrated poles for EE and 3 services.
Disguised EE Mast near Court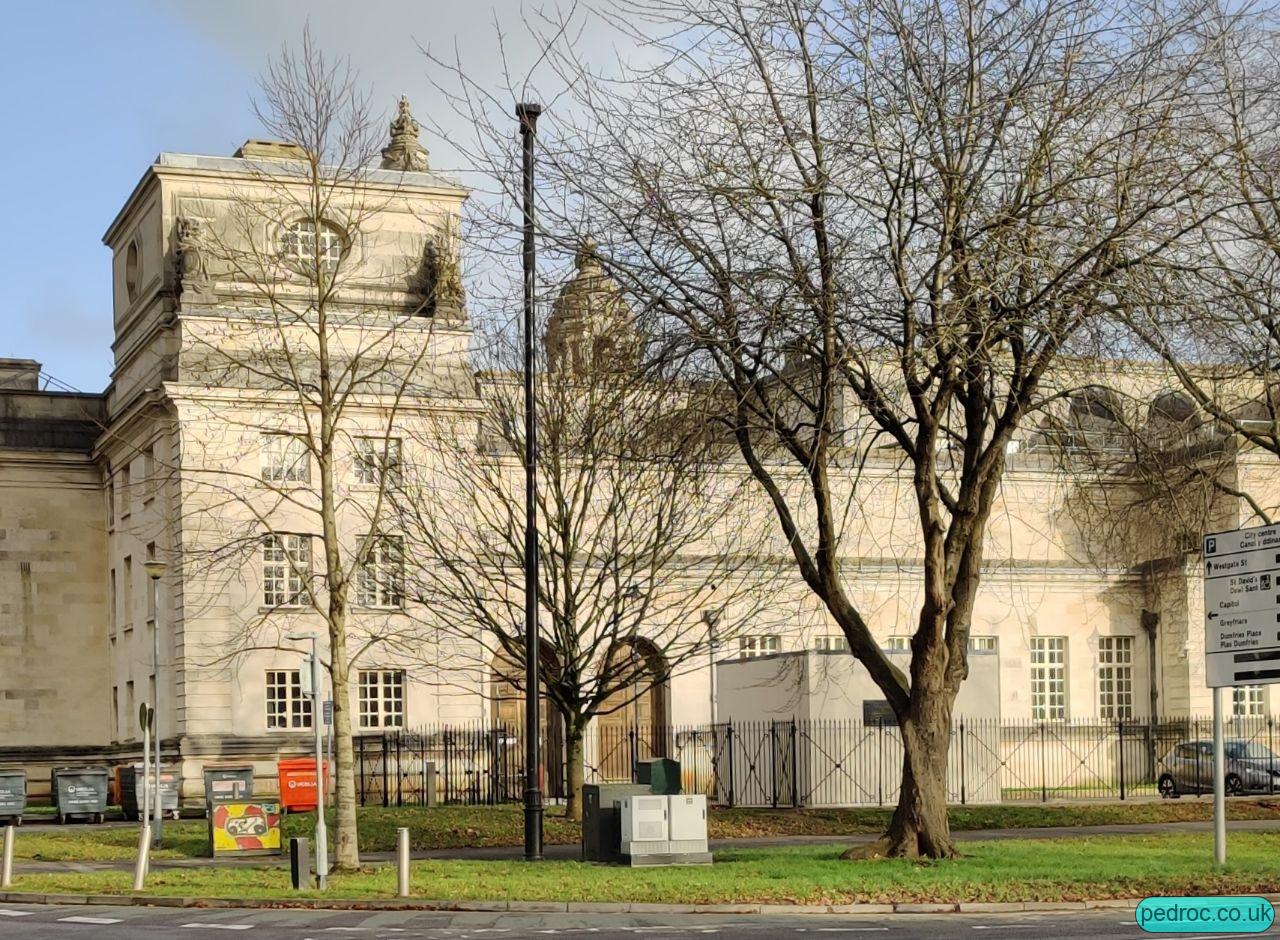 A compact disguised EE pole near the Court.