Introduction
Manx Telecom is the oldest mobile operator in the two player Isle of Man market.
Radio Spectrum
800MHz (Band 20)

On 800MHz, Manx Telecom have 2x15MHz, which is used for 4G services with EARFCN 6375.
900MHz (Band 8)

On 900MHz, Manx Telecom have 2x13.8MHz, which is used for 2G and a single 3G carrier, UARFCN 3043.
180MHz (Band 3)

Manx Telecom have 2x35MHz of 1800MHz, of which 2x20MHz is radiating with EARFCN 1850.
2100MHz (Band 1)

2x30MHz is quite nice in this band! UARFCN 10564 and EARFCN 200.
Manx Telecom Masts
Dalton Street Flagship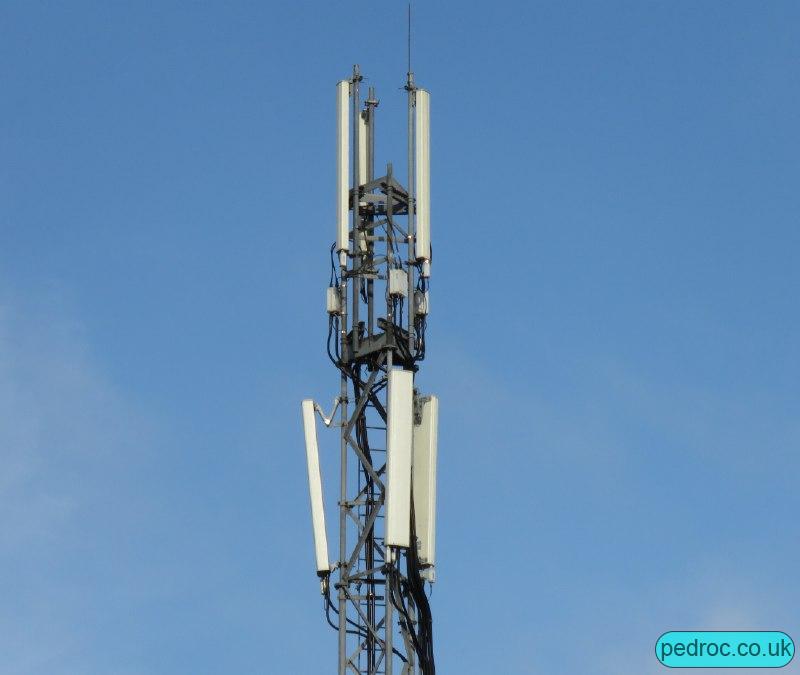 A flagship Manx Telecom mast in Douglas with 55MHz LTE spectrum (15MHz L08, 20MHz L18, 20MHz L21).
St George's Street Mast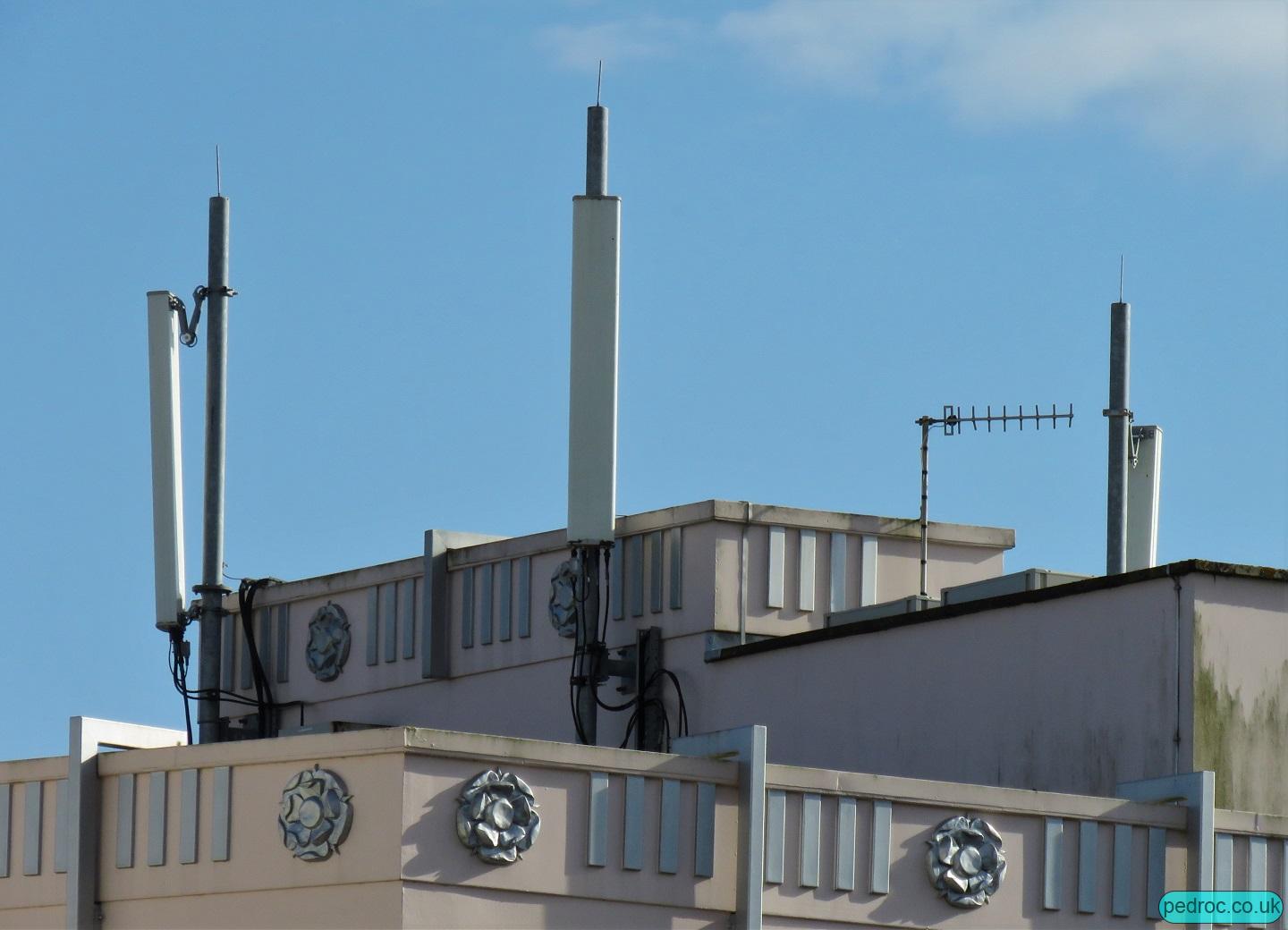 Huawei ADU antennas with diplexors on all the ports to do UG09+L08 and L18+U21.
Victory House Mast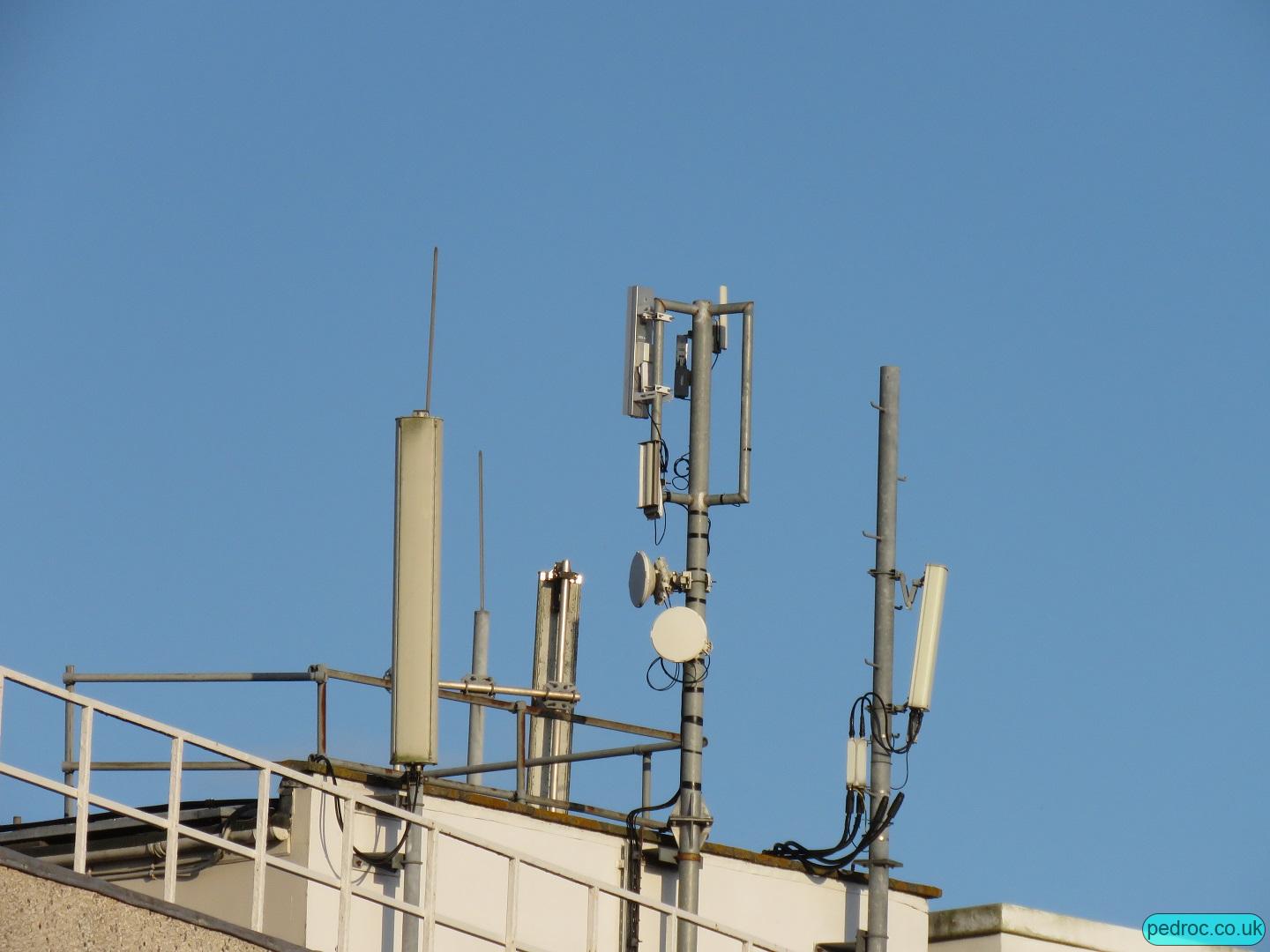 Old Kathrein antennas for GU09 and small Huawei antennas for U21/L18.
North Quay Mast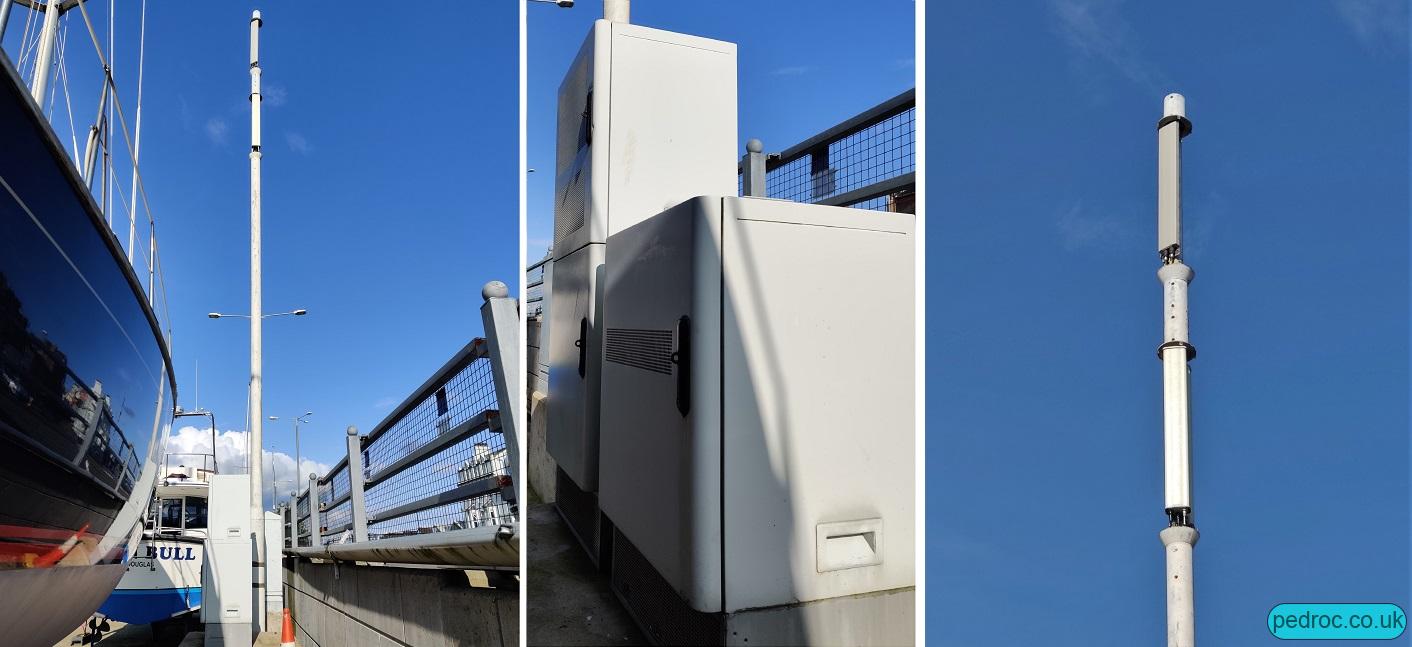 Two stacks of antennas and 3900a.
Braddan Ground Station Mast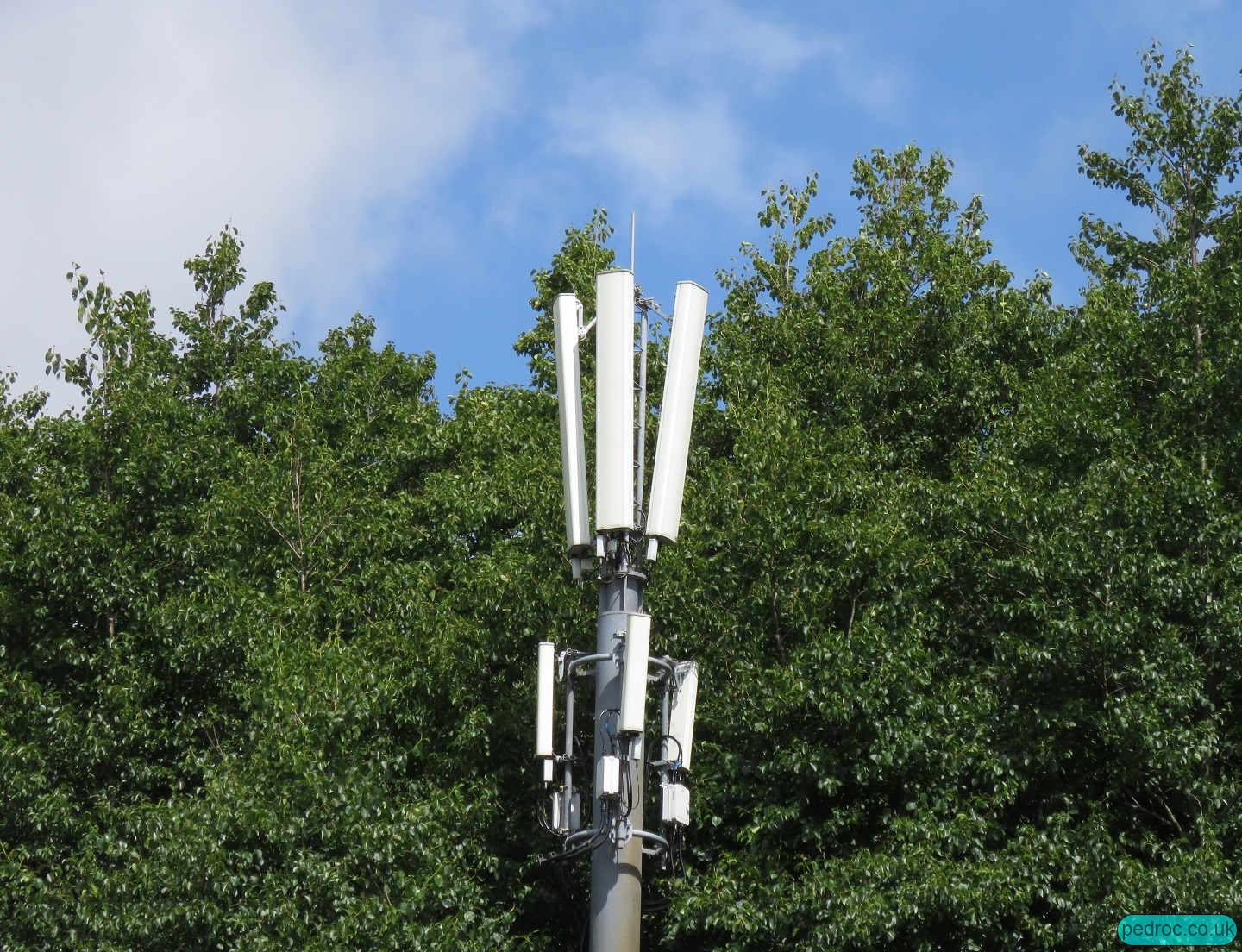 Upper antennas are Huawei GU09+L08, lower are U21/L18.
Noble's Hospital Mast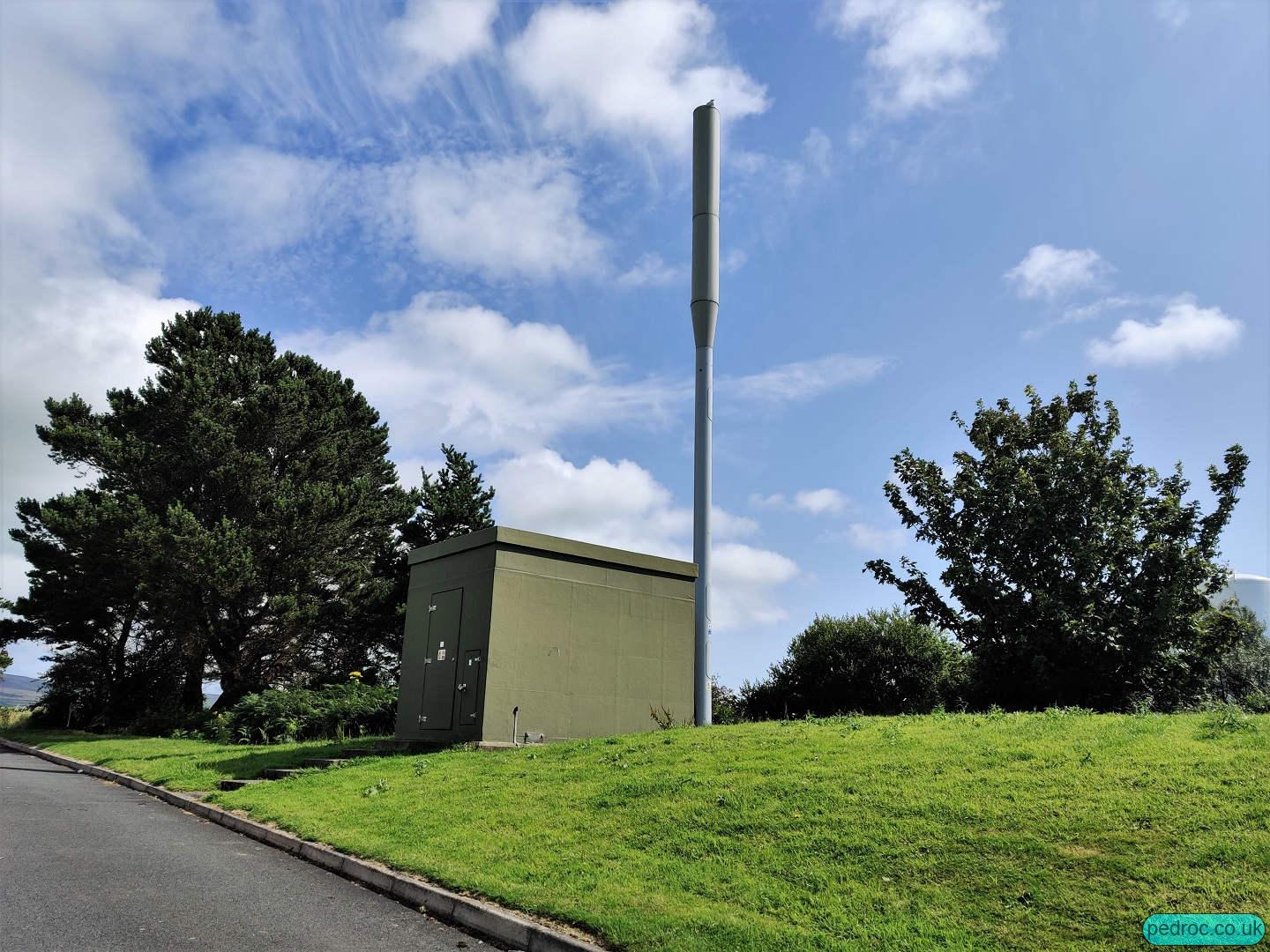 A Jupiter type pole behind Noble's Hospital with GU09+L08+U21+L18.
Peel Road Car Park Manx Pole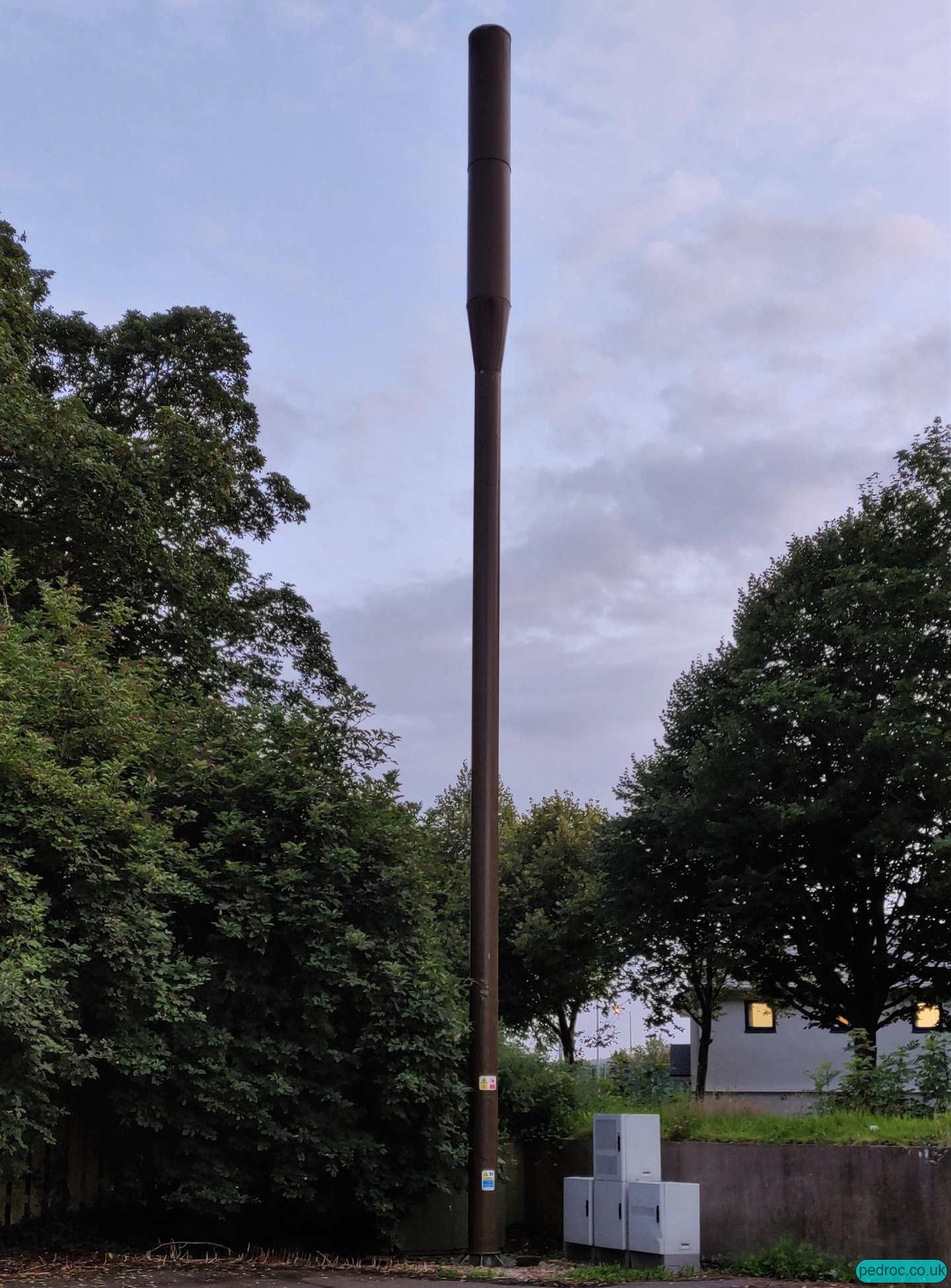 A Jupiter type pole with GU09+L08+U21+L18. Huawei 3900a cabinets at the base of the pole.