Vodafone 5G Masts
Vodafone launched their UK 5G service on July 3rd 2019 and since then the service has spread to a wide range of towns and cities, from Liverpool to Plymouth, Edinburgh to Belfast. They use a range of hardware from Ericsson and Huawei in their own zones, with O2 Ericsson equipment also being known to radiate Vodafone 5G in some locations.
Vodafone Host Sites
Vodafone Ericsson 5G
Vodafone's Ericsson zone features AIR6488 Massive MIMO antennas for 5G, with remaining technologies carried over a 14 port passive from Commscope.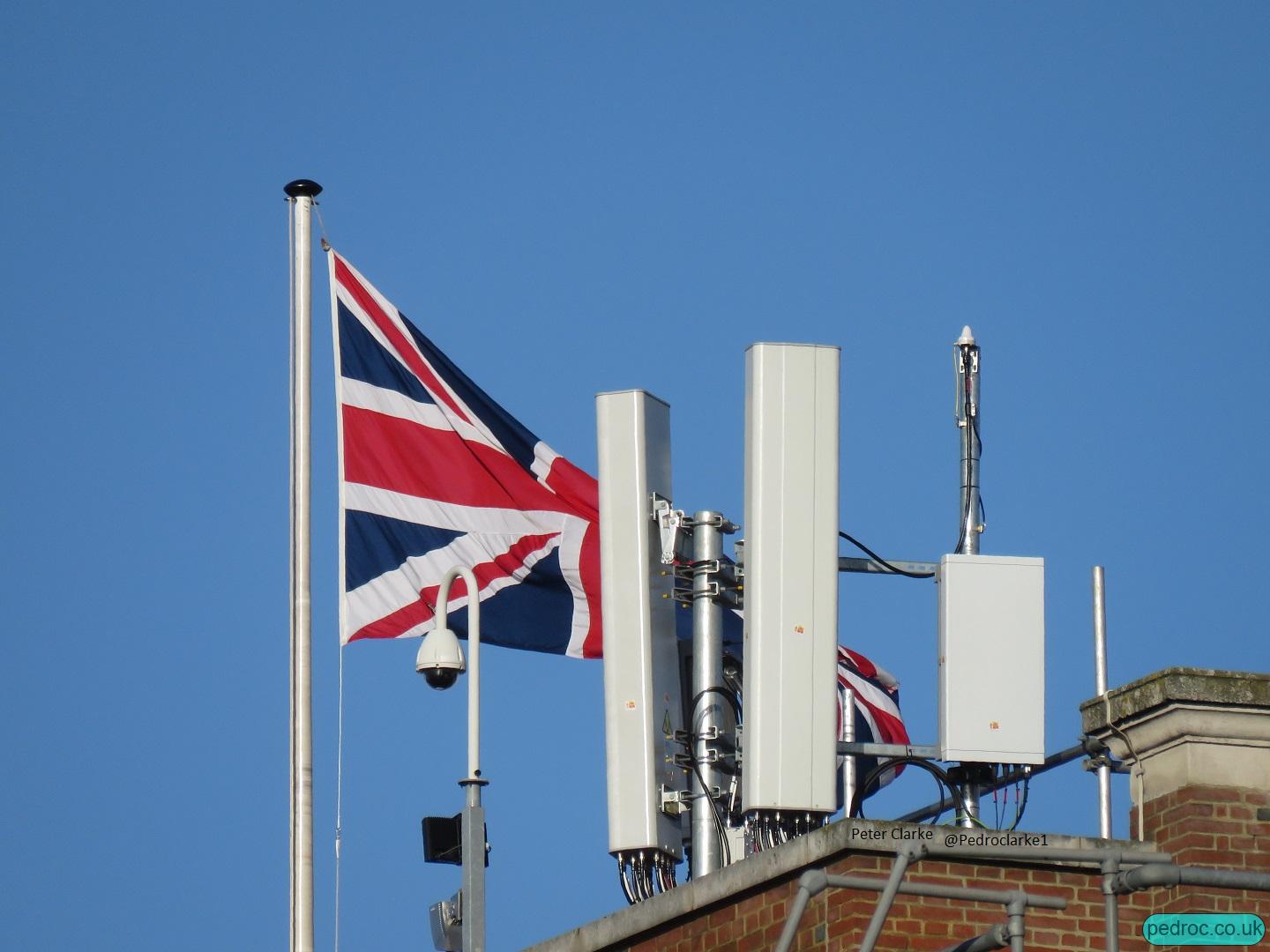 A typical Vodafone Ericsson 5G mast in Whitehall, central London.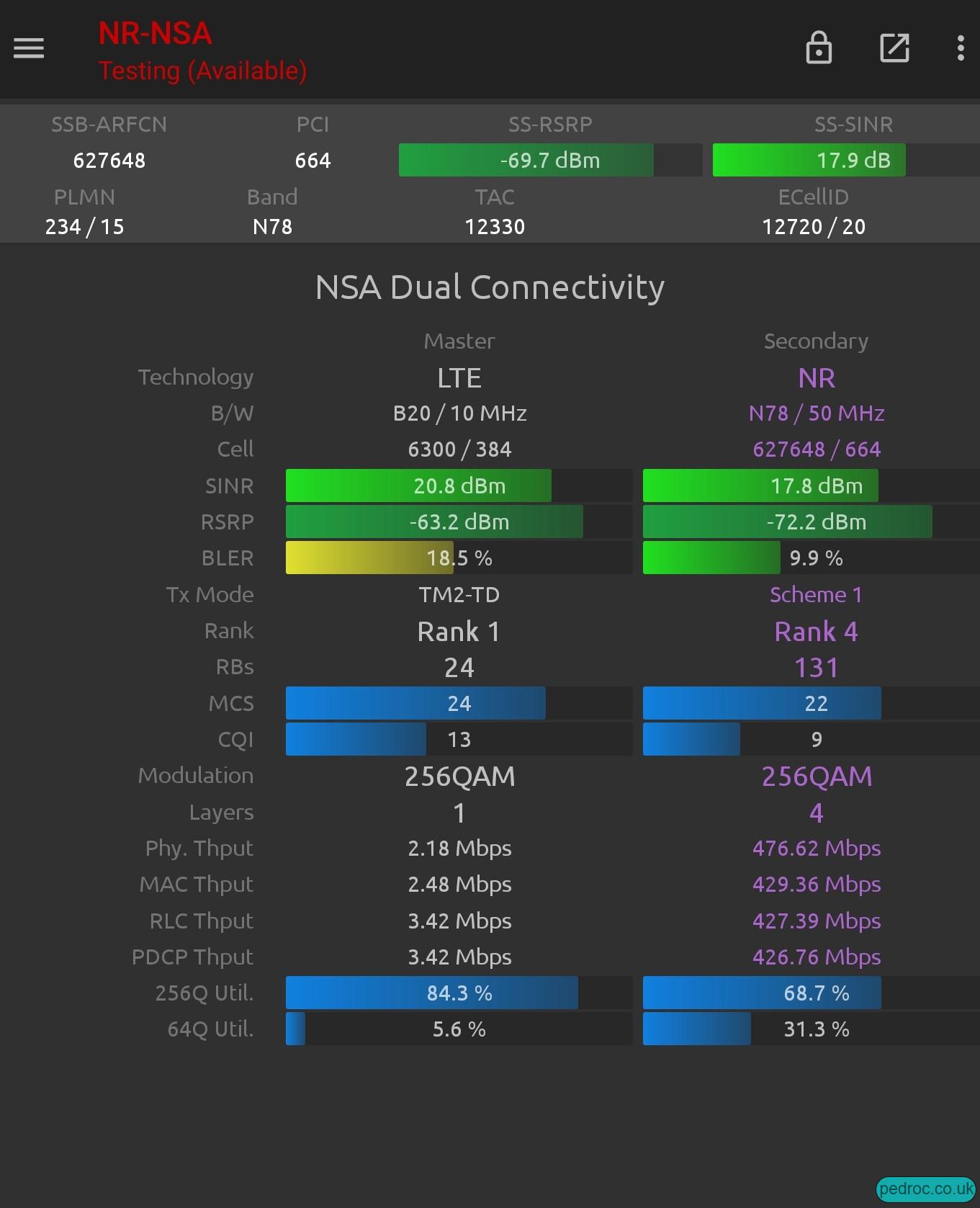 Performance from the 5G mast above.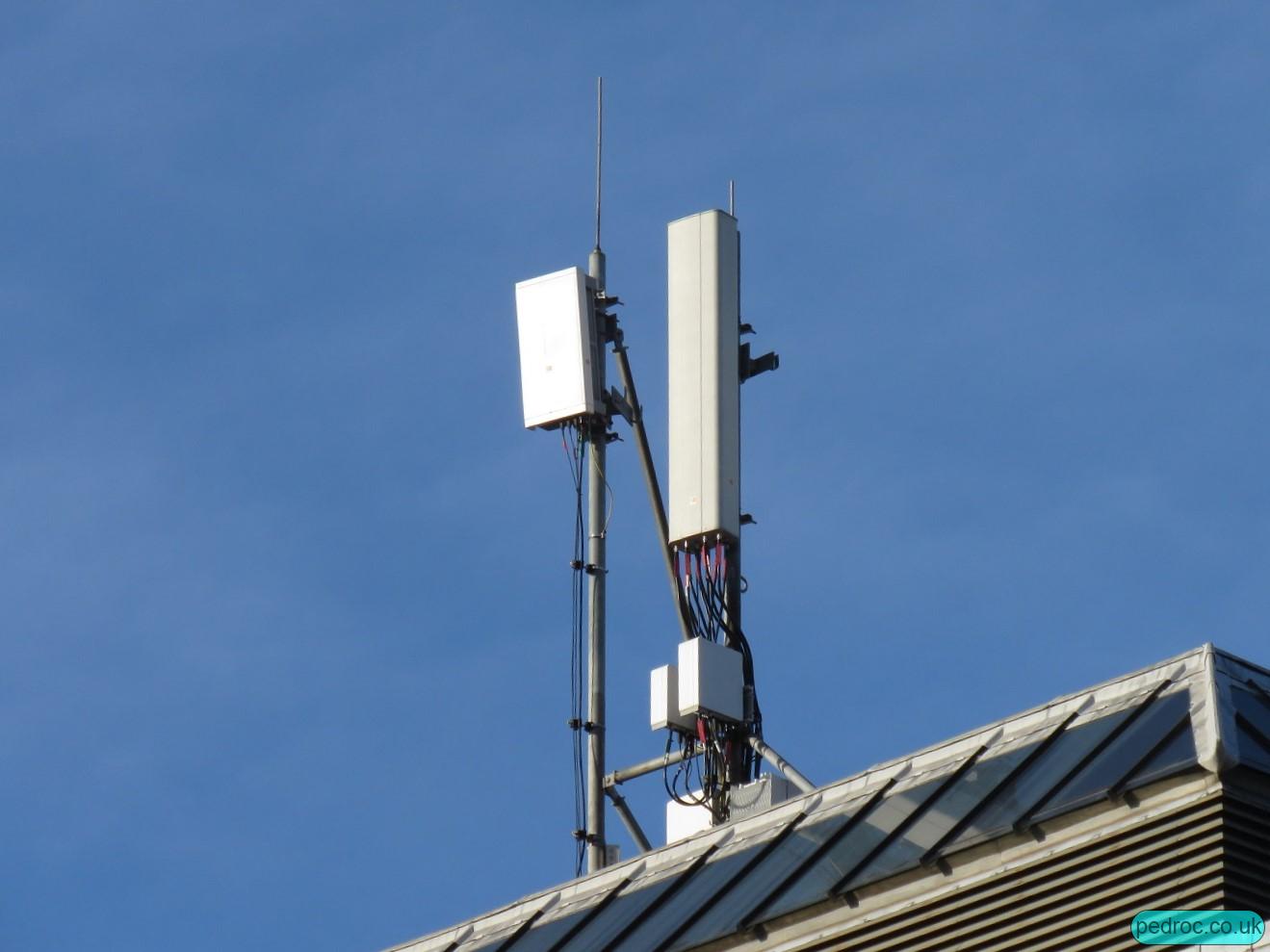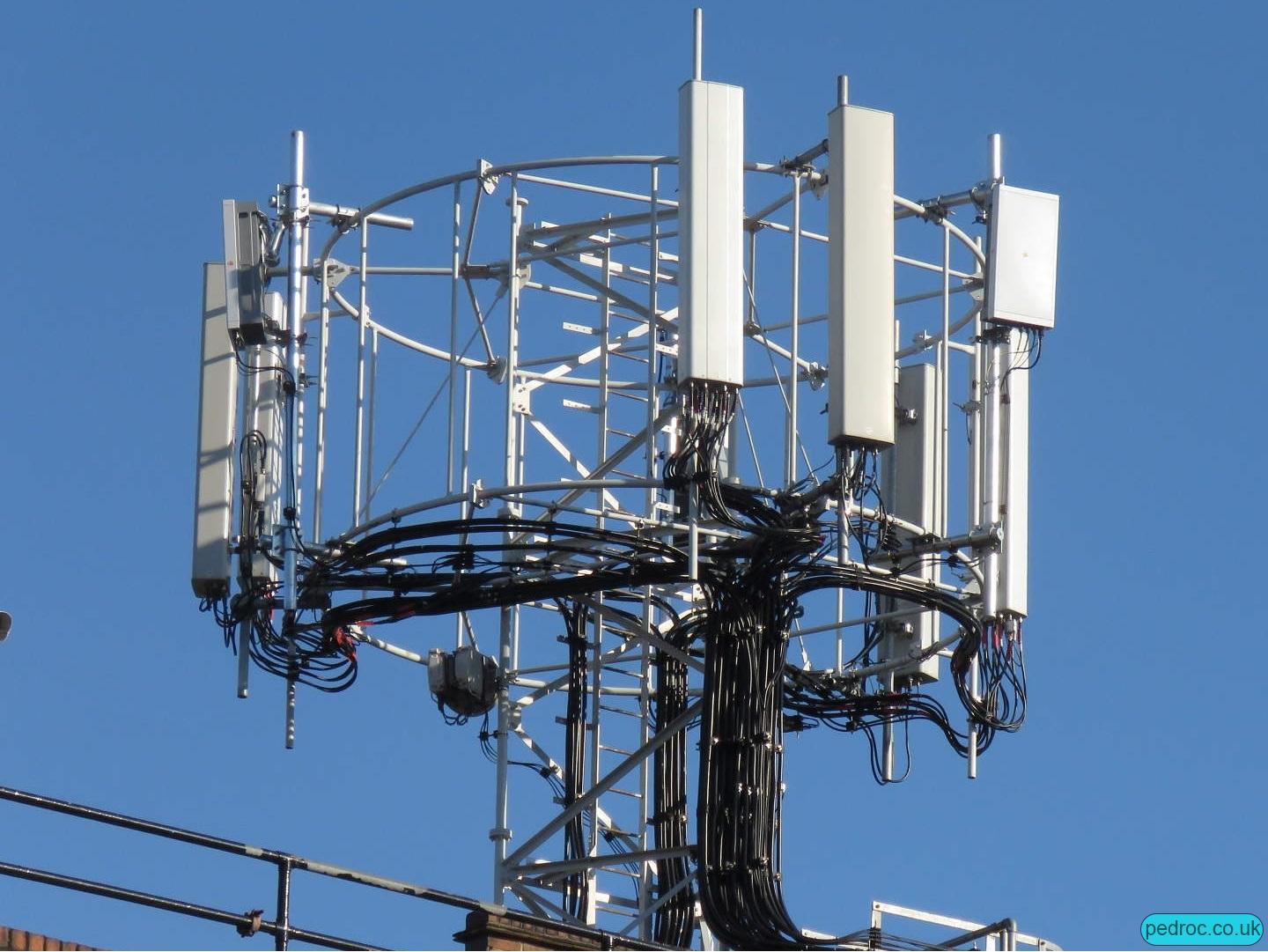 A selection of other Vodafone Ericsson 5G masts.
Vodafone Huawei 5G
The Vodafone Huawei 5G masts use Huawei's AAU5613 Massive MIMO Active Antenna Unit which is then complimented by Huawei antennas for remaining technologies.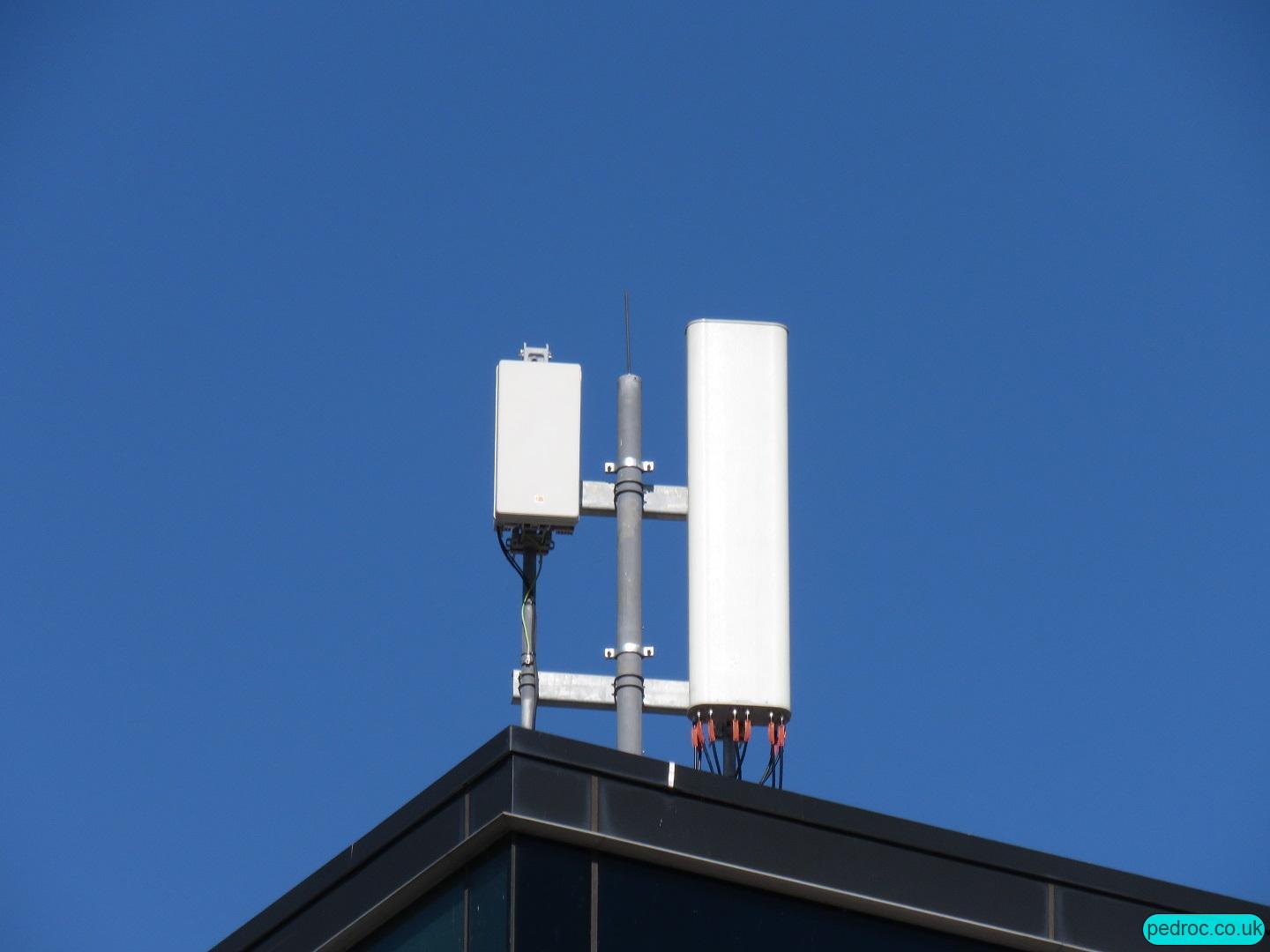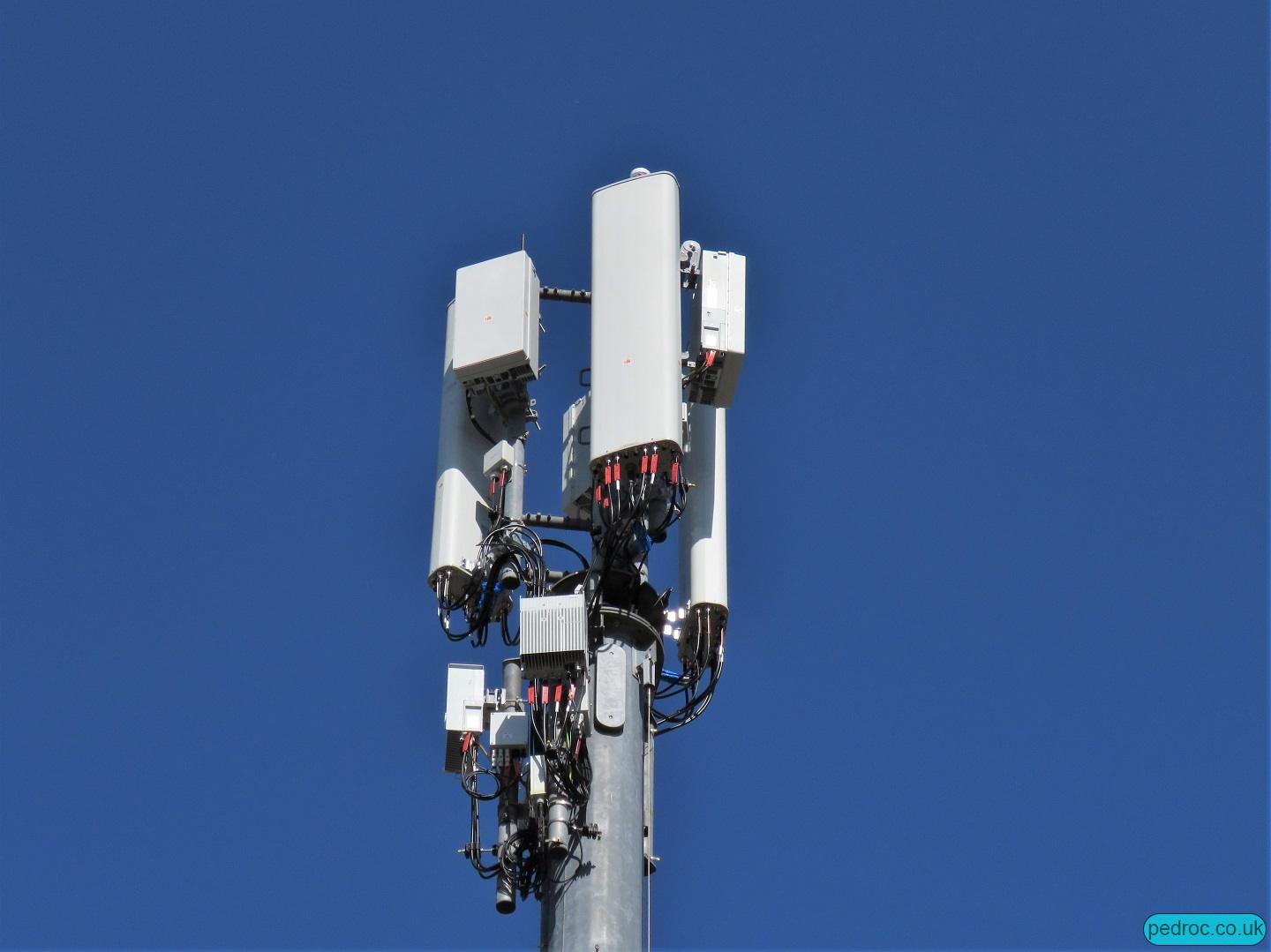 O2 Ericsson Host Vodafone 5G
In Leeds, Belfast and Edinburgh, O2 currently host the shared sites for Vodafone wherein Vodafone 5G is broadcast from Ericsson 8823 8T8R RRUs.