Fitted because a nearby tower block that housed their equipment had to be removed. 2G 900MHz, 1800MHz and 3G 2100MHz. Located on Orchard Park, Hull.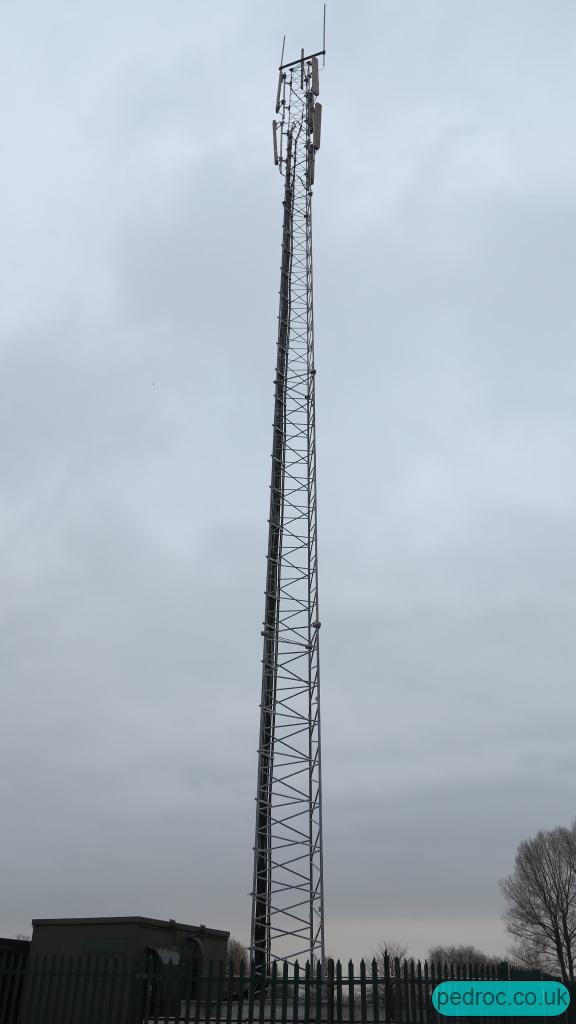 The Overall mast picture. Around 100ft or 33m high. Three sets of antennas: Pager 'prongs' at the top, then a tier of of 3G 2100 panels and below that are the 2G 900/2G 1800 panels.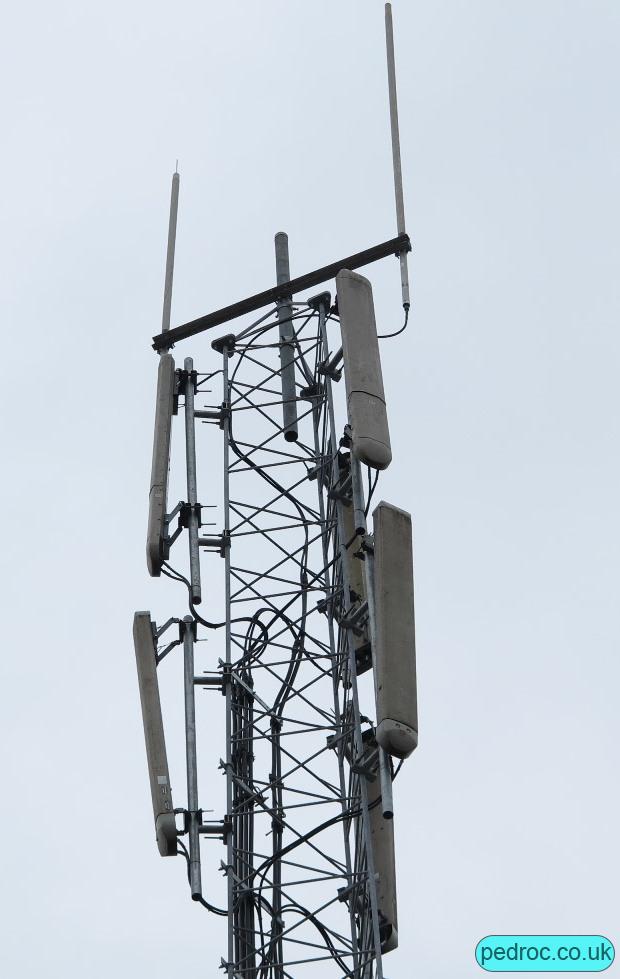 A closeup of the top.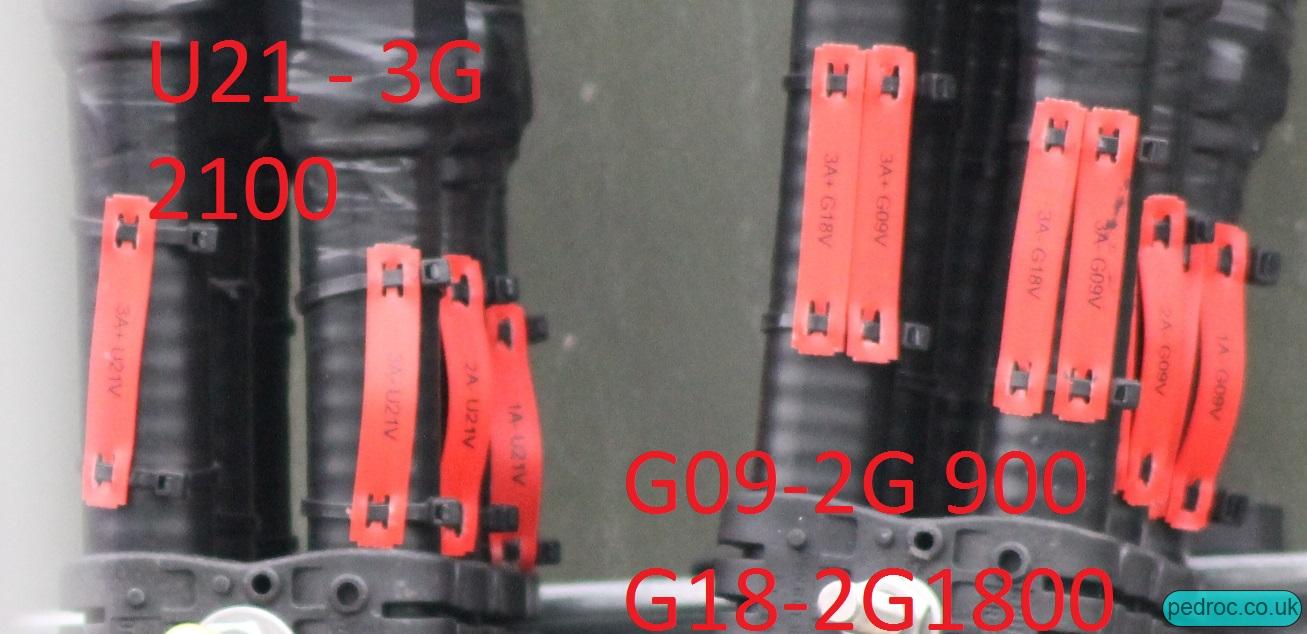 The mobile feeders coming off the mast. Left ones are marked U21-for 3G 2100MHz and the right ones have G09-2G 900MHz and G18-2G1800 tags. See Frequency identification for more on frequency identification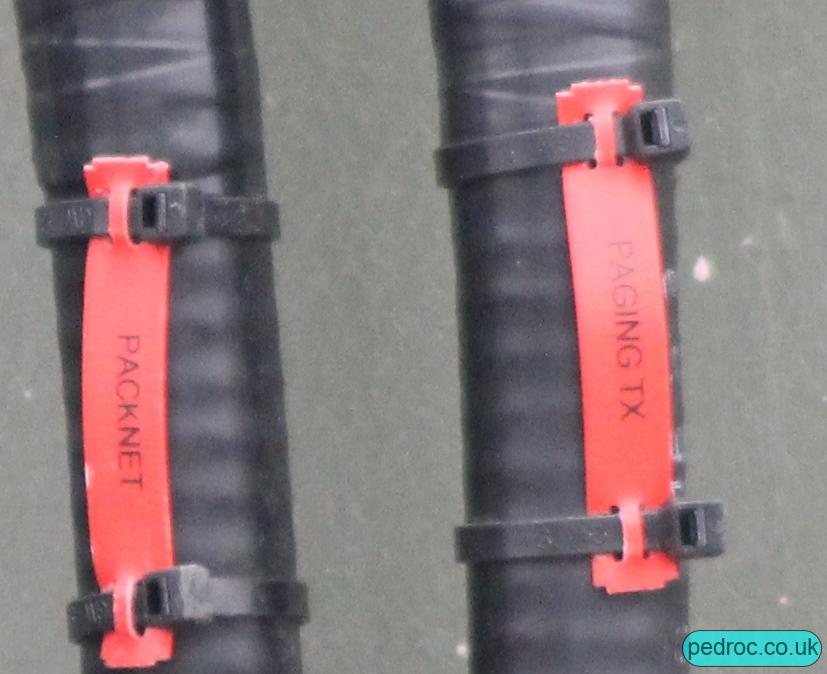 The Pager antenna and Vodafone PAKNET feeders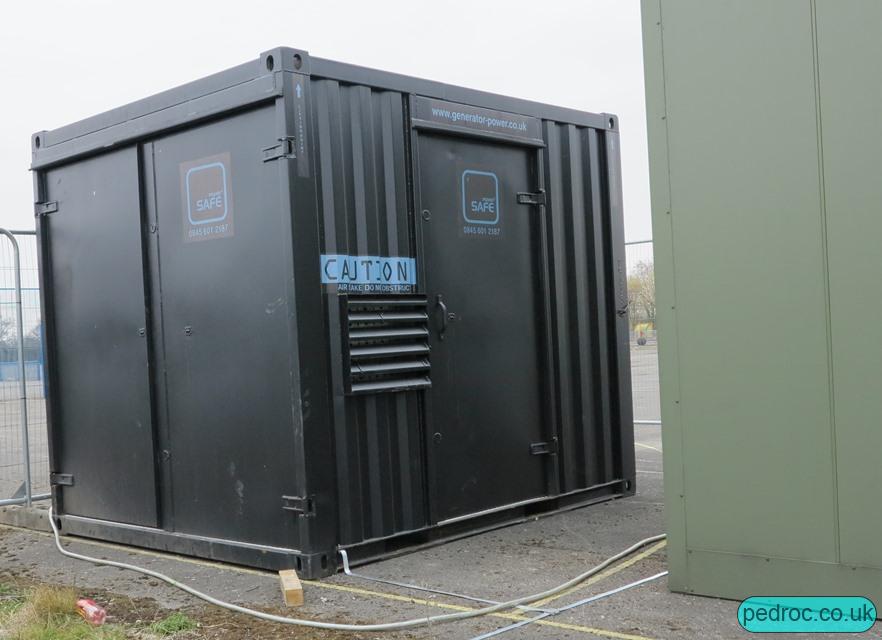 The Generator Box.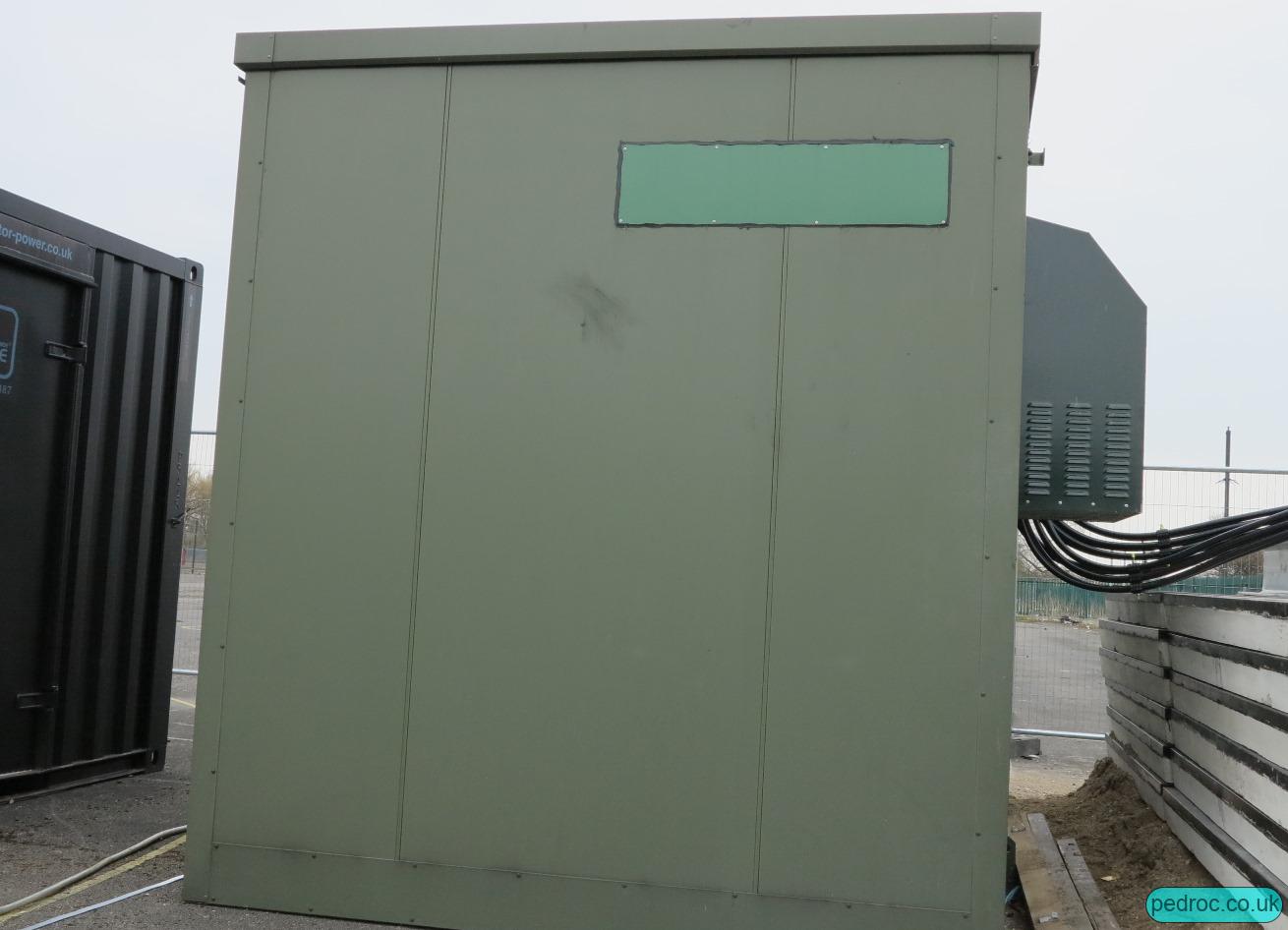 The BTS Cabinet for the site. Feeders coming out of the left.