Three Ireland chose Ericsson for their 4G rebuild and 5G deployment. This page details some of the high end configurations that have been devised to support Three Ireland's customers in the capital, Dublin.
Three Ireland Massive MIMO 5G with full 4G Configuration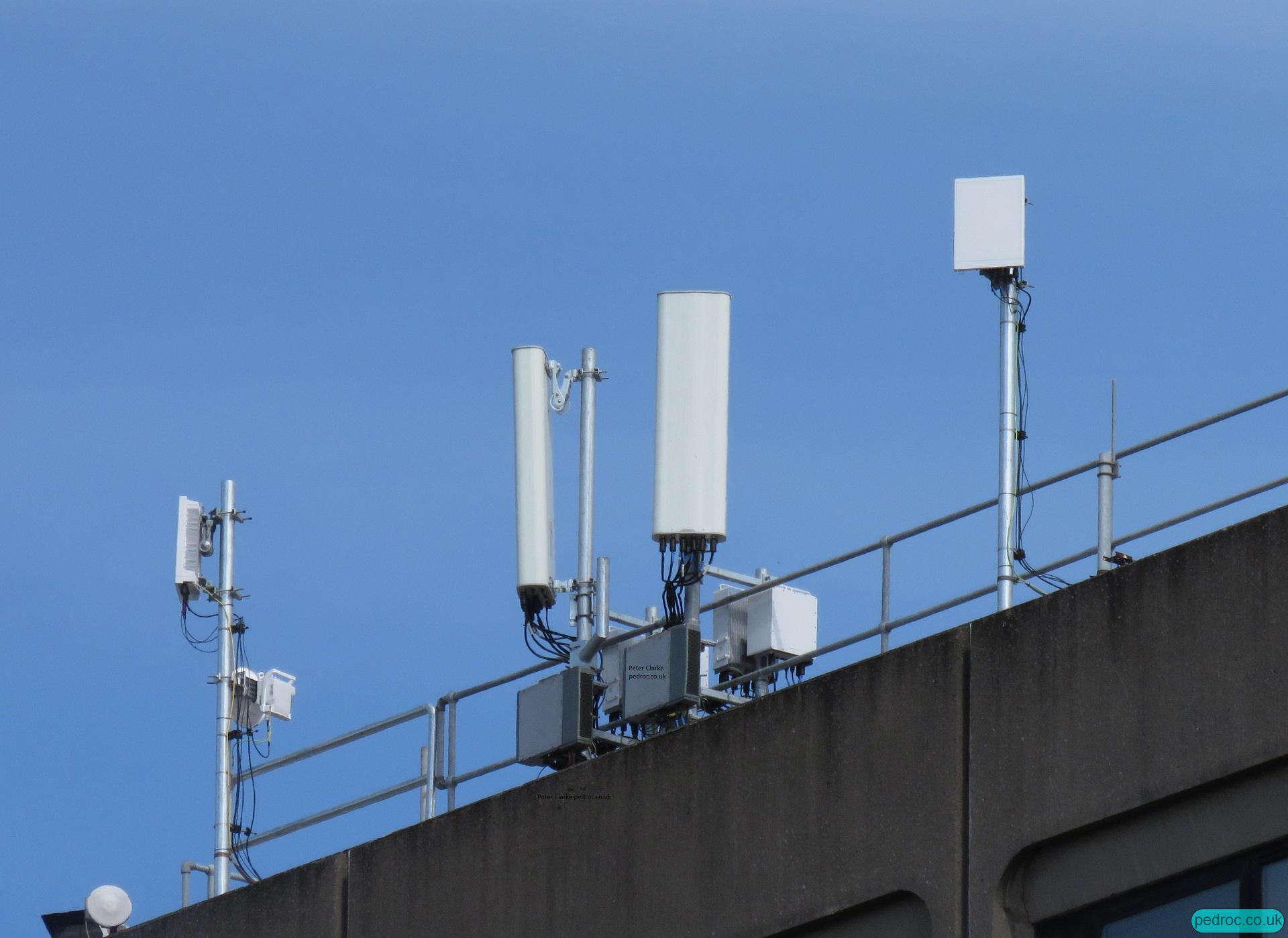 A flagship Three Ireland mast featuring Massive MIMO 5G using Ericsson AIRs; Ericsson 2238s for LTE 700MHz (B28), LTE 800MHz and 900MHz capability; Ericsson 44 series for LTE 1800MHz and 2100MHz with 4T4R and finally Nokia radios for UMTS 900MHz.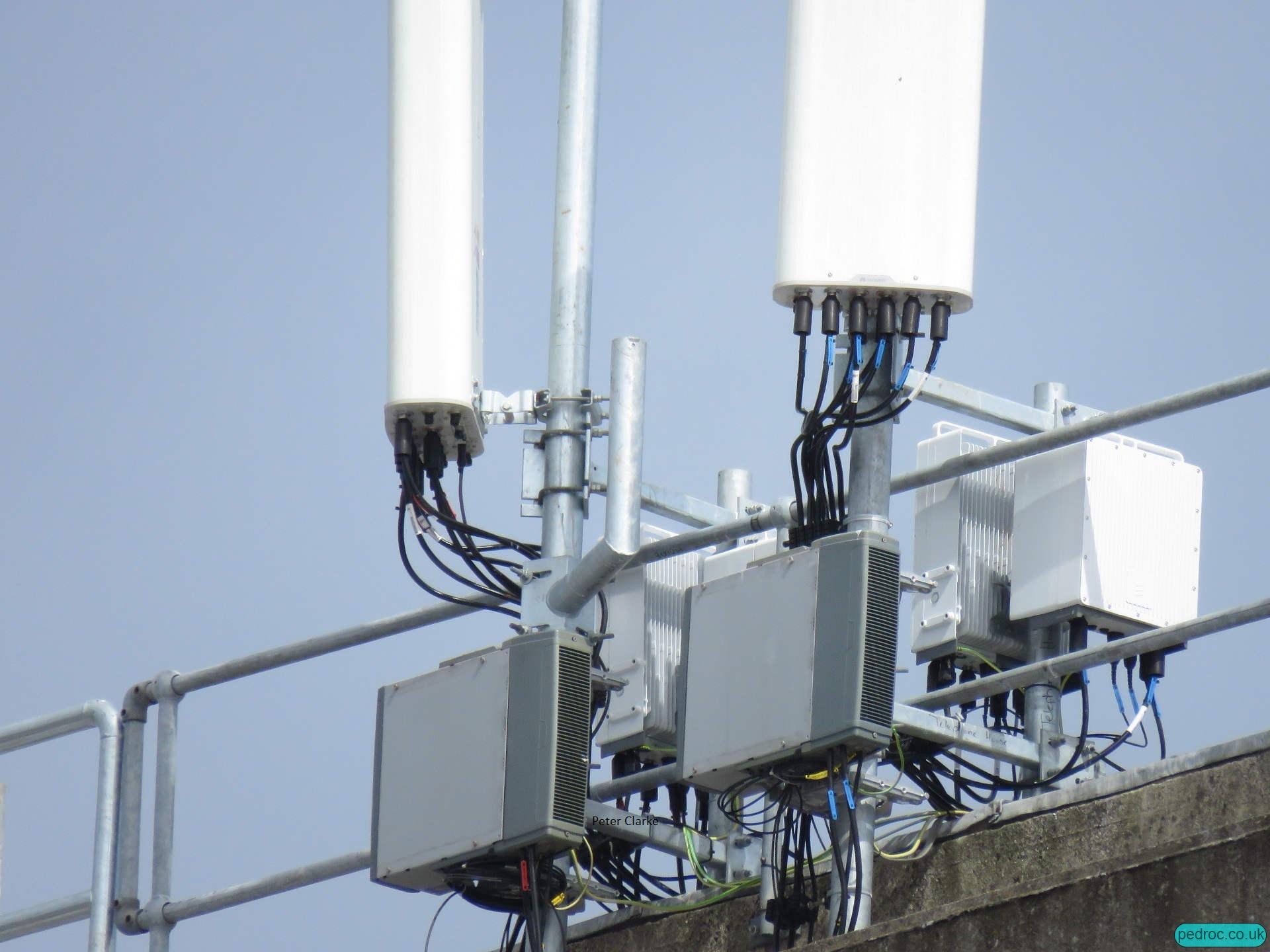 A closeup of the flagship Three Ericsson site in Dublin: (R-L) Ericsson 2238 triple band radios capable for B8 (900MHz), B20 (800MHz) and Band 28 (700MHz); Ericsson 4443 radios for B3 (1800MHz) and B1 (2100MHz) and Nokia FXDBs for 900MHz.
Three Ireland 8T8R 5G with high end 4G Configuration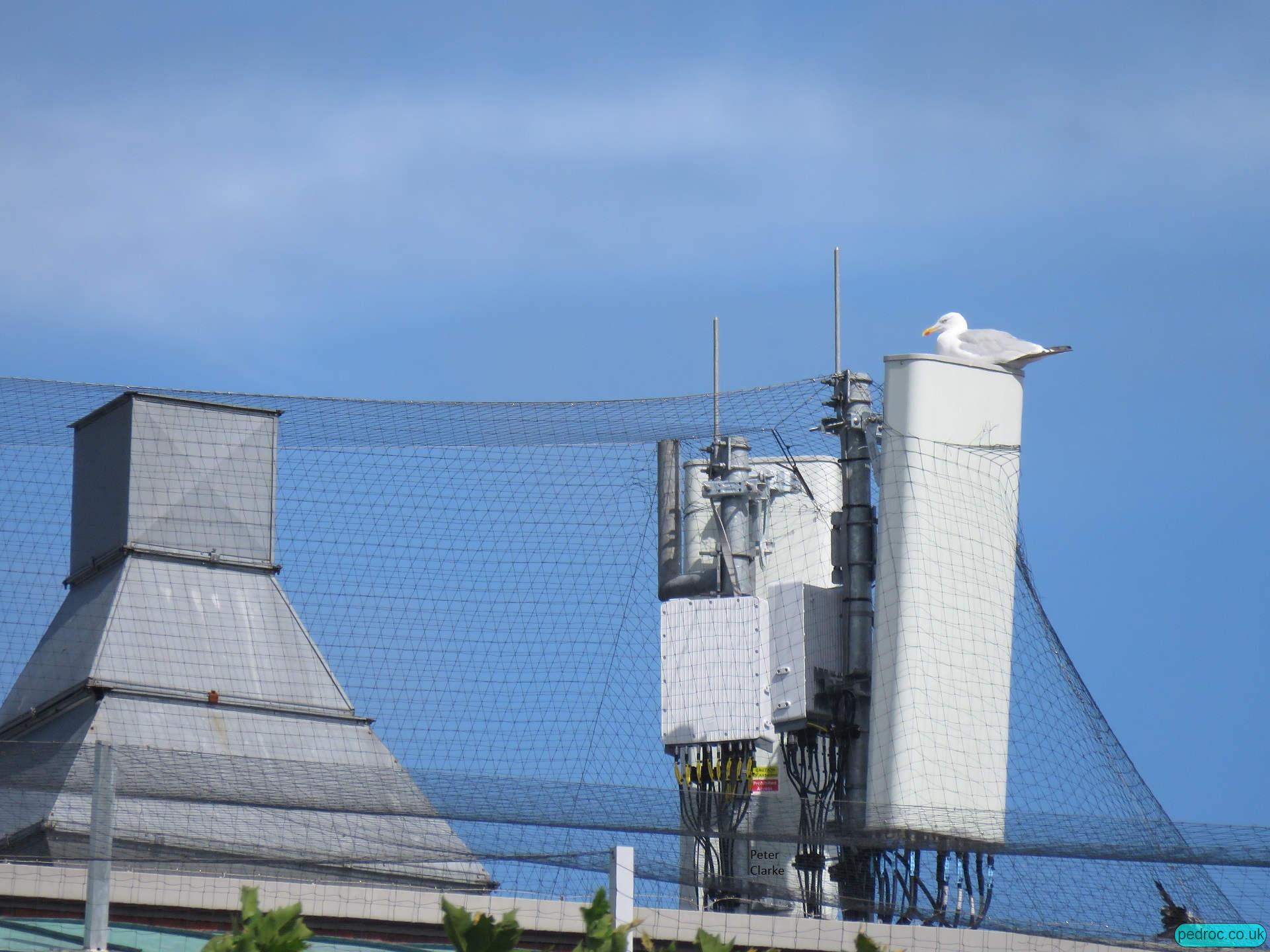 No separate Active antennas as this site has 8T8R 5G antenna elements integrated into the Huawei passive antennas, with the RRUs visible behind.