Introduction
The Farnborough Airshow is a biennial event that brings lots of people to Farnborough Airport in the UK to witness some of the most exciting innovations in aviation technology.
Most of the event is for businesses to show off their planes however at the weekend the event gets opened to the public and that's what really drives the need for these temporary sites.
Vodafone UK on the temporary site
The Airfield is covered by a few sites on Vodafone, one which has 4x4 L21 (10MHz) alongside B20 and the rest are B20 only sites. When the amount of attendants is in the hundreds of thousands, it is clear to see why Vodafone opted to install a solution for the event.
Vodafone spared no expenses and brought in 2 almost identicle temporary sites and kitted them out with GU09, L08, L18, L21 and L26.
Despite their being 4 LTE carriers at the event only bands 1 and 7 would aggregate.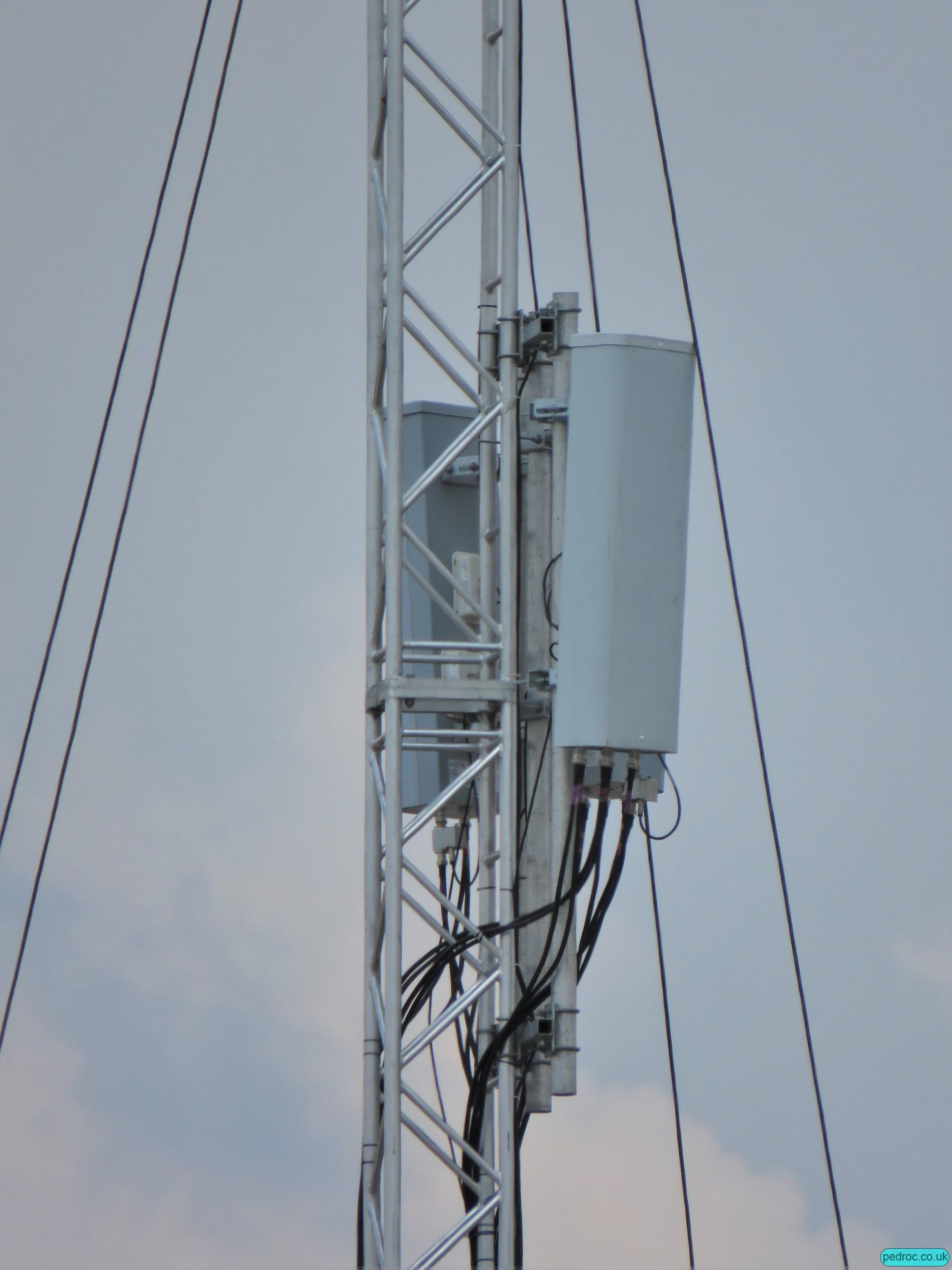 CCI HBSA33R-KE4A antenna for L18, L21, L26 and a low band frequency - likely L08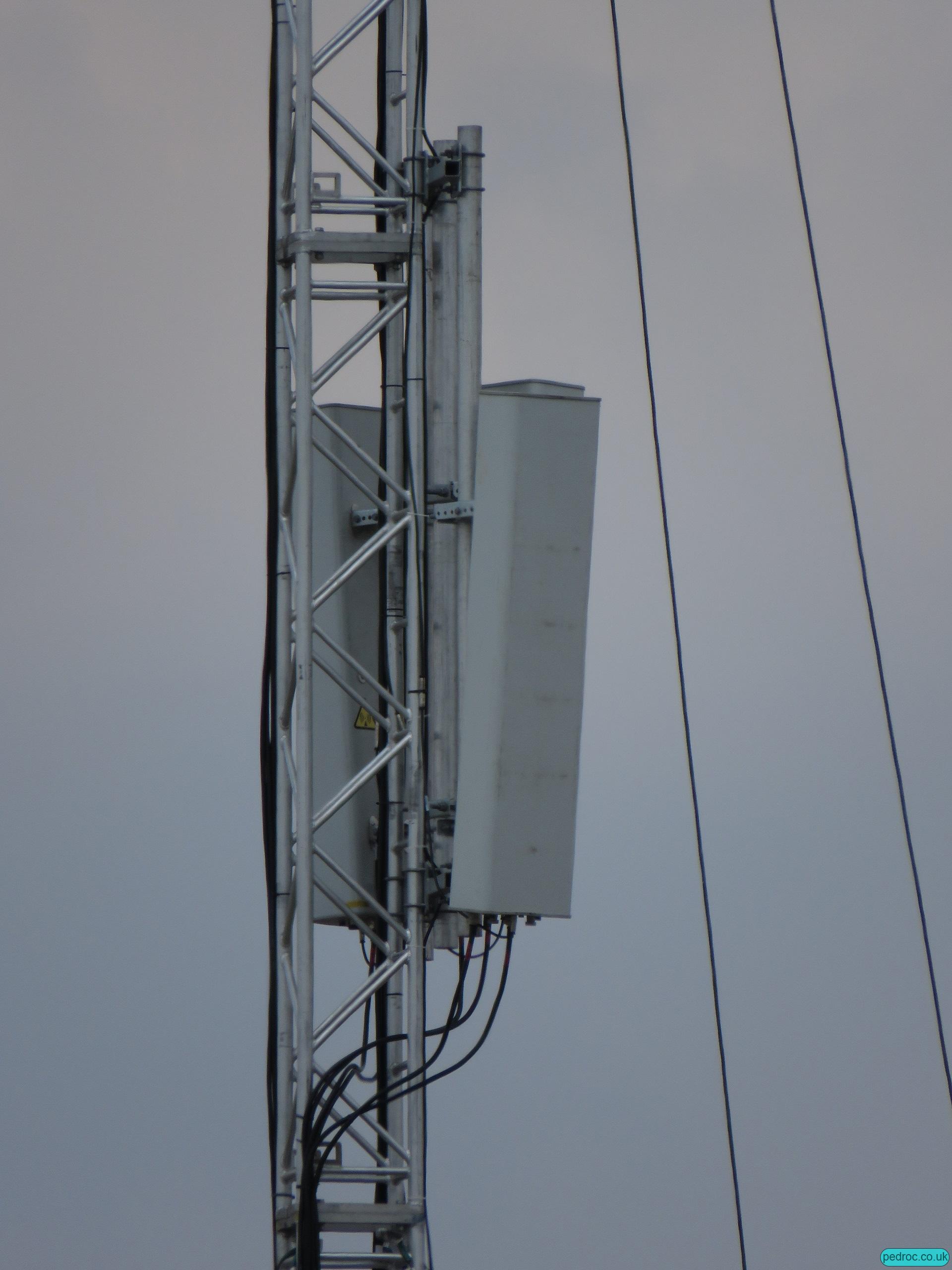 Commscope RVVPX305.10R3 used for the other low band frequency - either GU09 or L08 (most likely the former).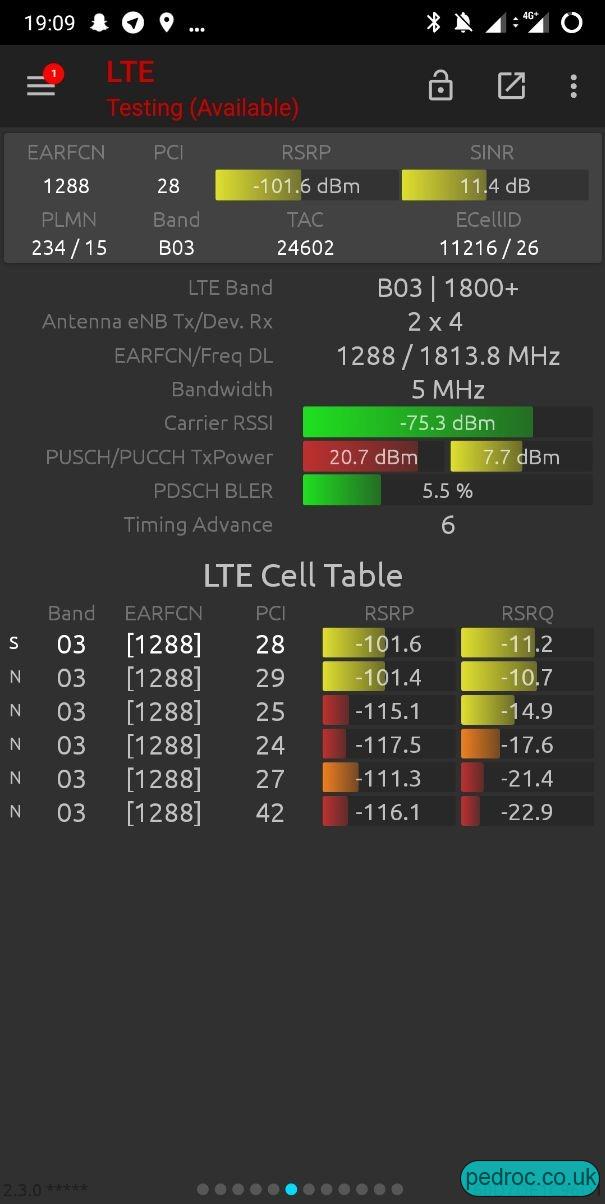 Screenshot showing Band 3 LTE.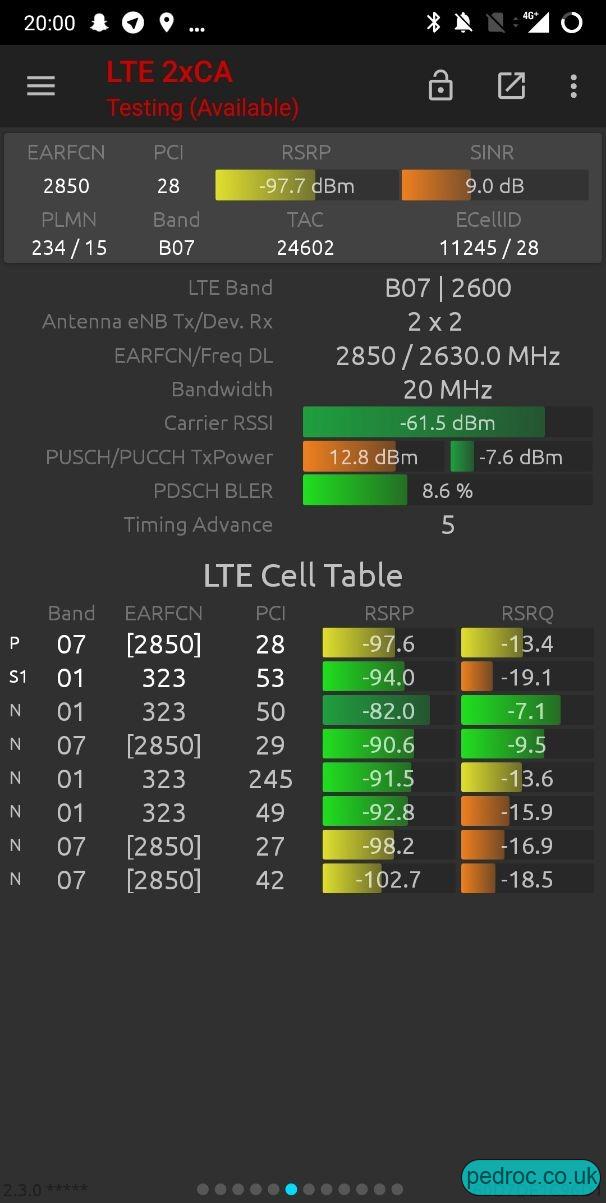 Screenshot showing first eNB with B1+B7.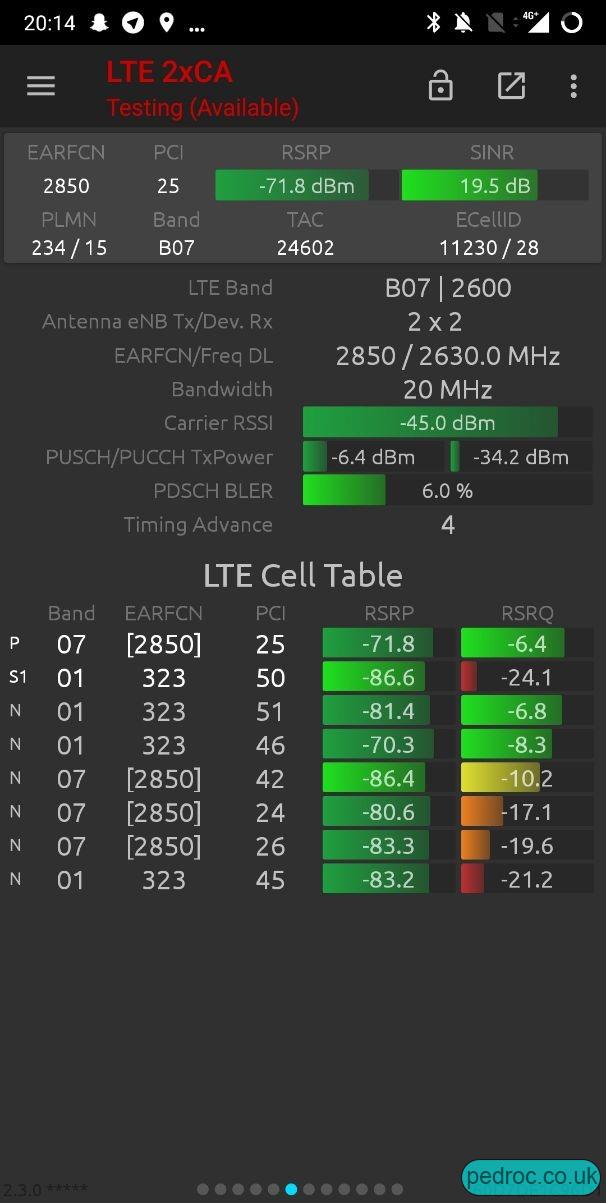 Screenshot showing second eNB with B1+B7.
Only 2CA of 1+7 was available.
O2 UK on the temporary site
Since this is a Vodafone host area, O2 are only GU09 U21 L08 in the area, which puts them in an even worse position than Vodafone for capacity.
They too were on the temporary site with GU09, L08, L18 and L21.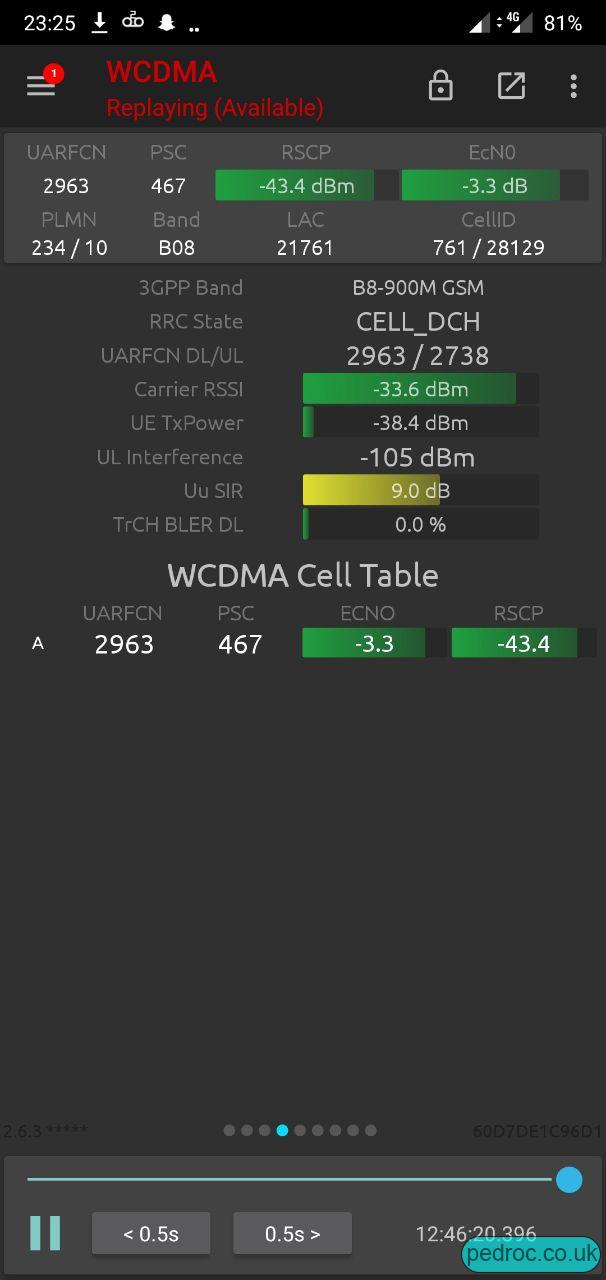 Screenshot showing U09 carrier 2963 - 3012 was also available.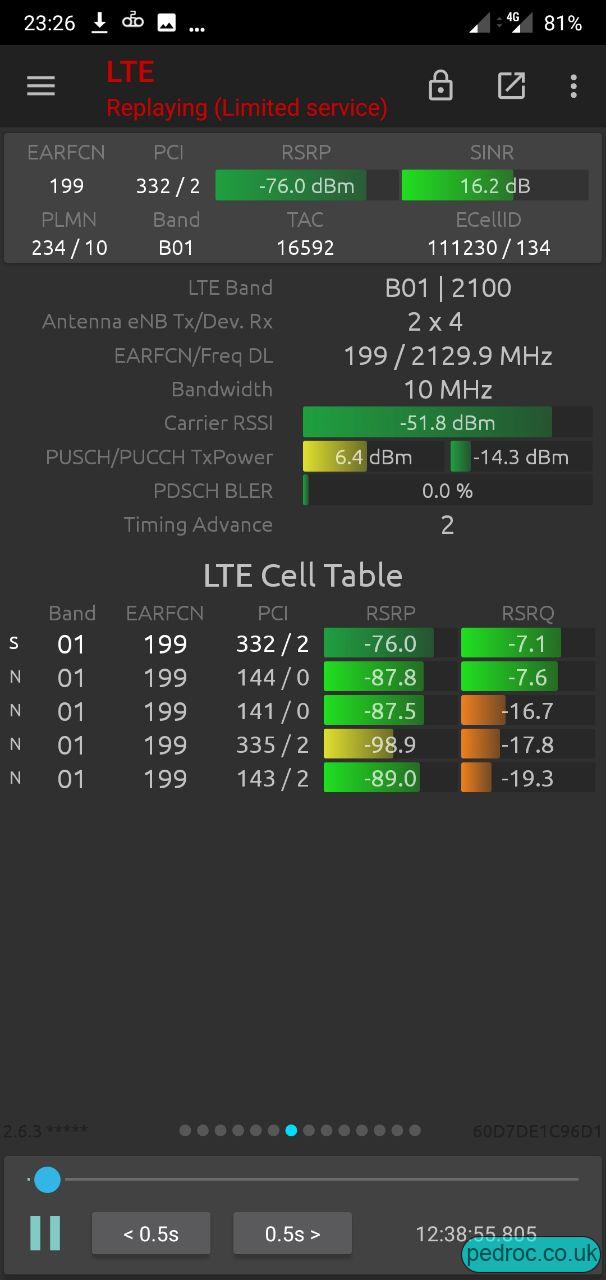 Screenshot showing O2's L21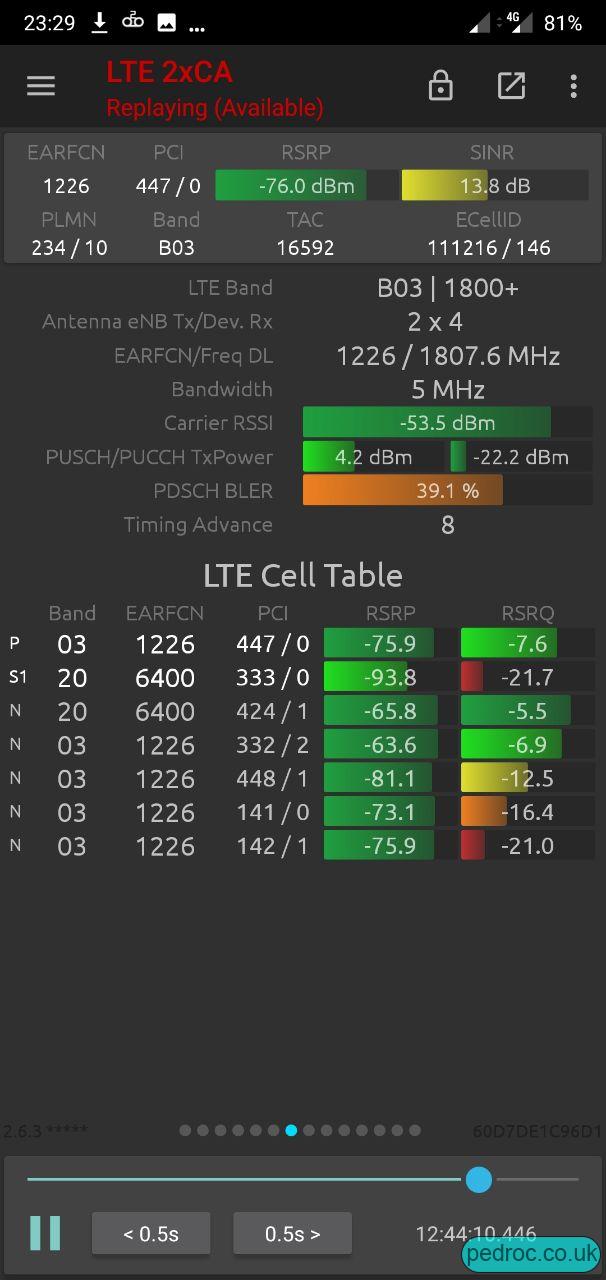 Screenshot showing 2CA of 3+20.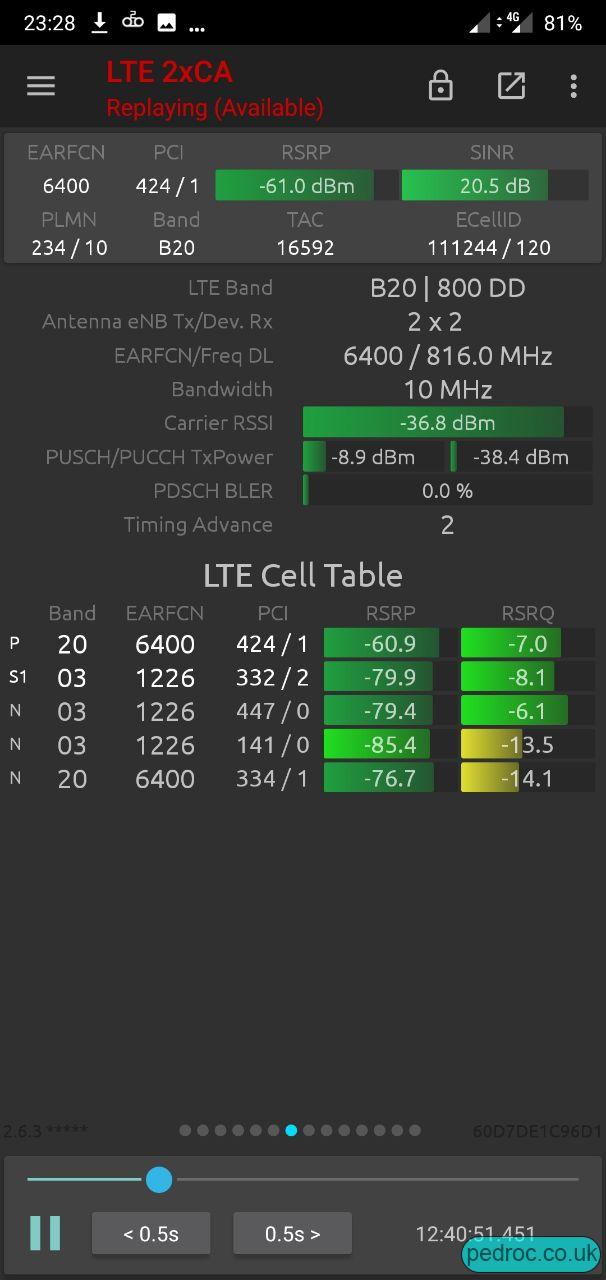 Screenshot showing 2CA of 3+20 on the second site.
Video