Introduction
Winter Wonderland is a major seasonal Christmas event held in Hyde Park, London. It is composed of numerous rides and attractions and draws large crowds, thereby demanding a high capacity network deployment for providing a suitable mobile service to customers. Vodafone and O2 provide this through high end temporary sites and other solutions.
O2 UK's solution
O2 have two temporary sectored macro sites located at Hyde Park, one of which uses a CCI events multibeam antenna. They also have a microcell/mini DAS deployment around the site.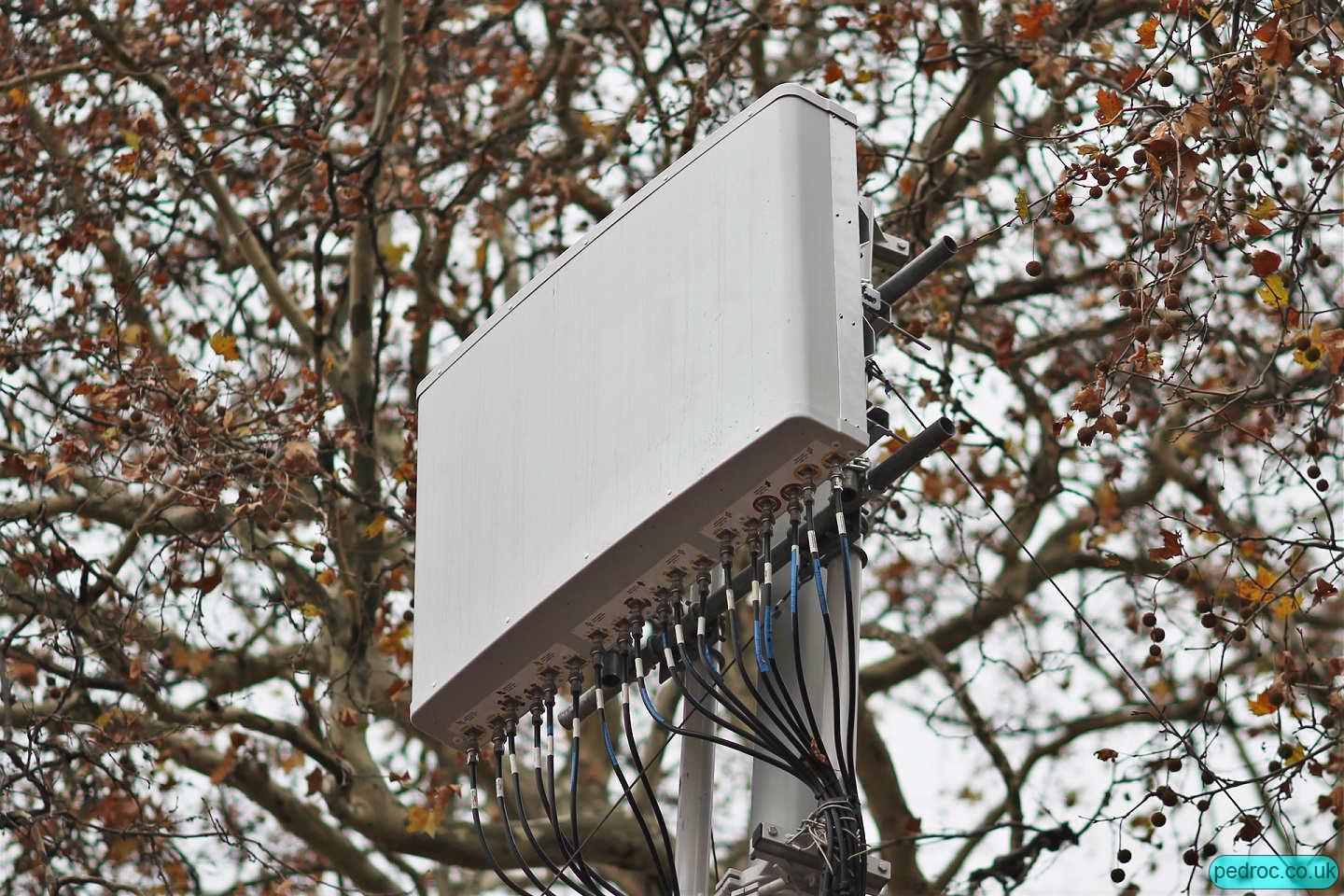 CCI MBA9F-KE3A three low band beam, six high band beam antenna for O2 at Winter Wonderland: O2 has three beams of U09+L08 and six of L18 and L21. L23 is three sector so must be either radiated from three out of the six beams, or T split so that, for 2300MHz alone, beams are effectively 'paired'.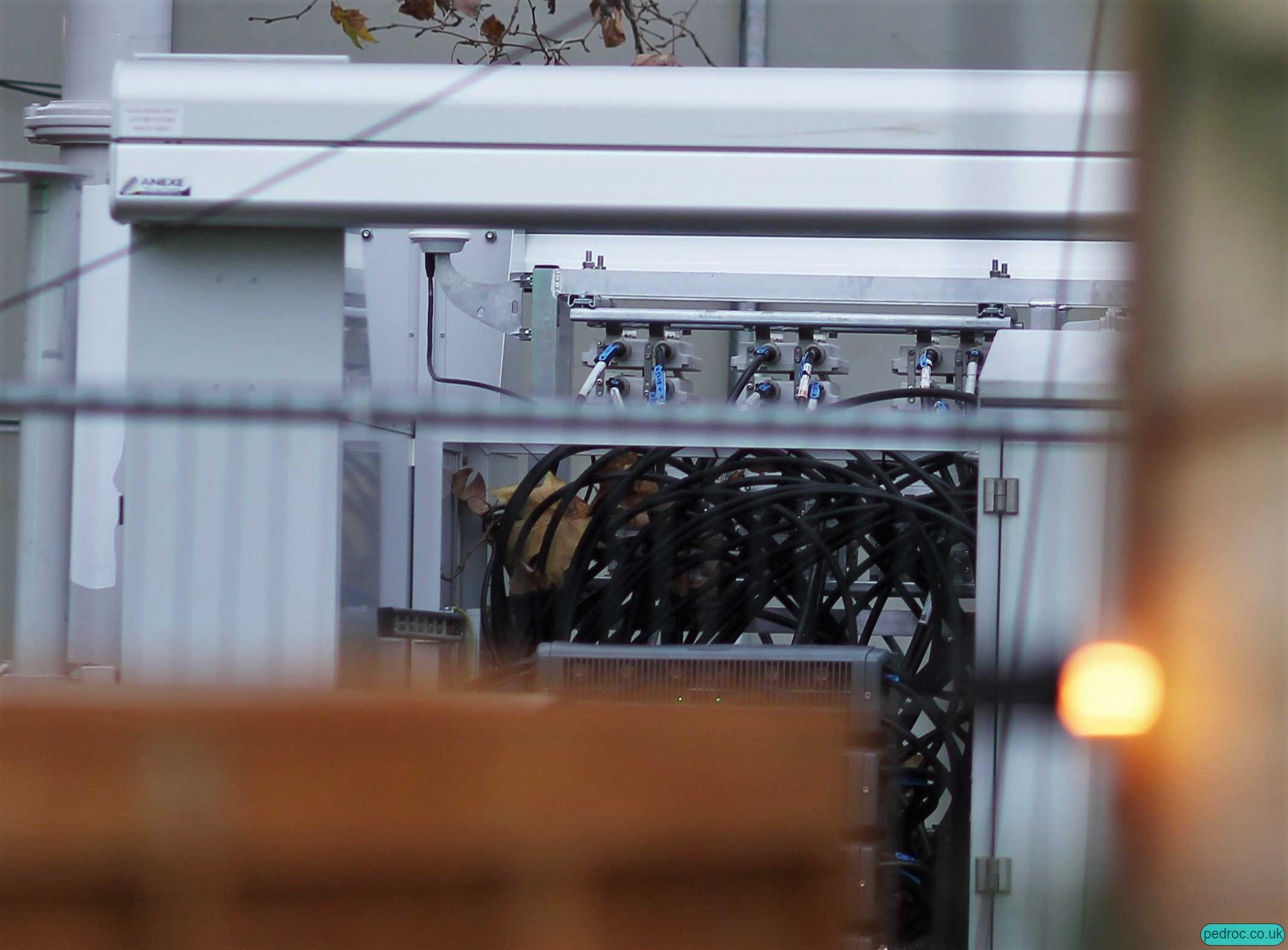 Nokia radios at the base of O2's high capacity temporary site at Winter Wonderland.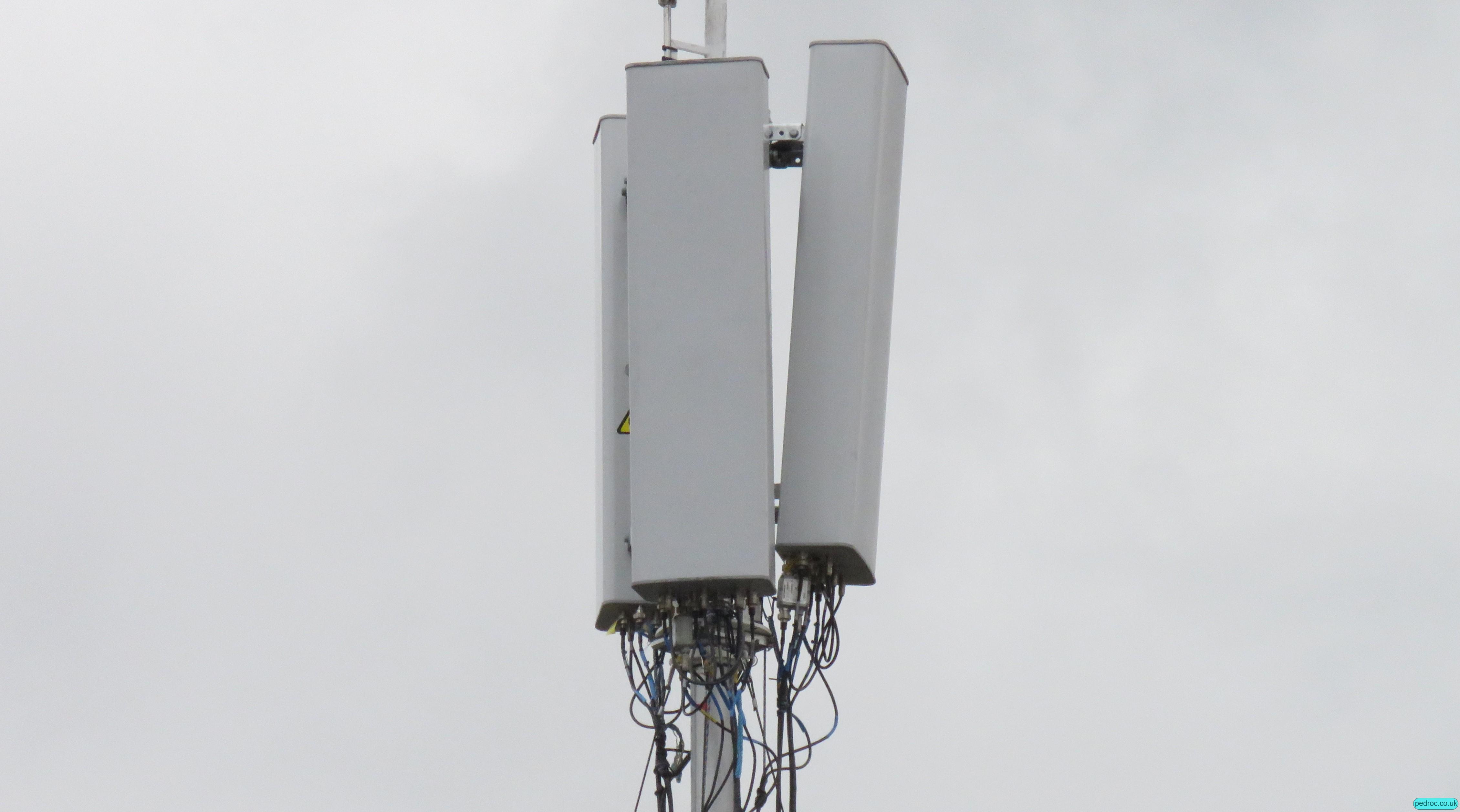 Commscope 65 degree sector panels at O2's other macro site at Winter Wonderland. UG09, L08, L18, L21, L23.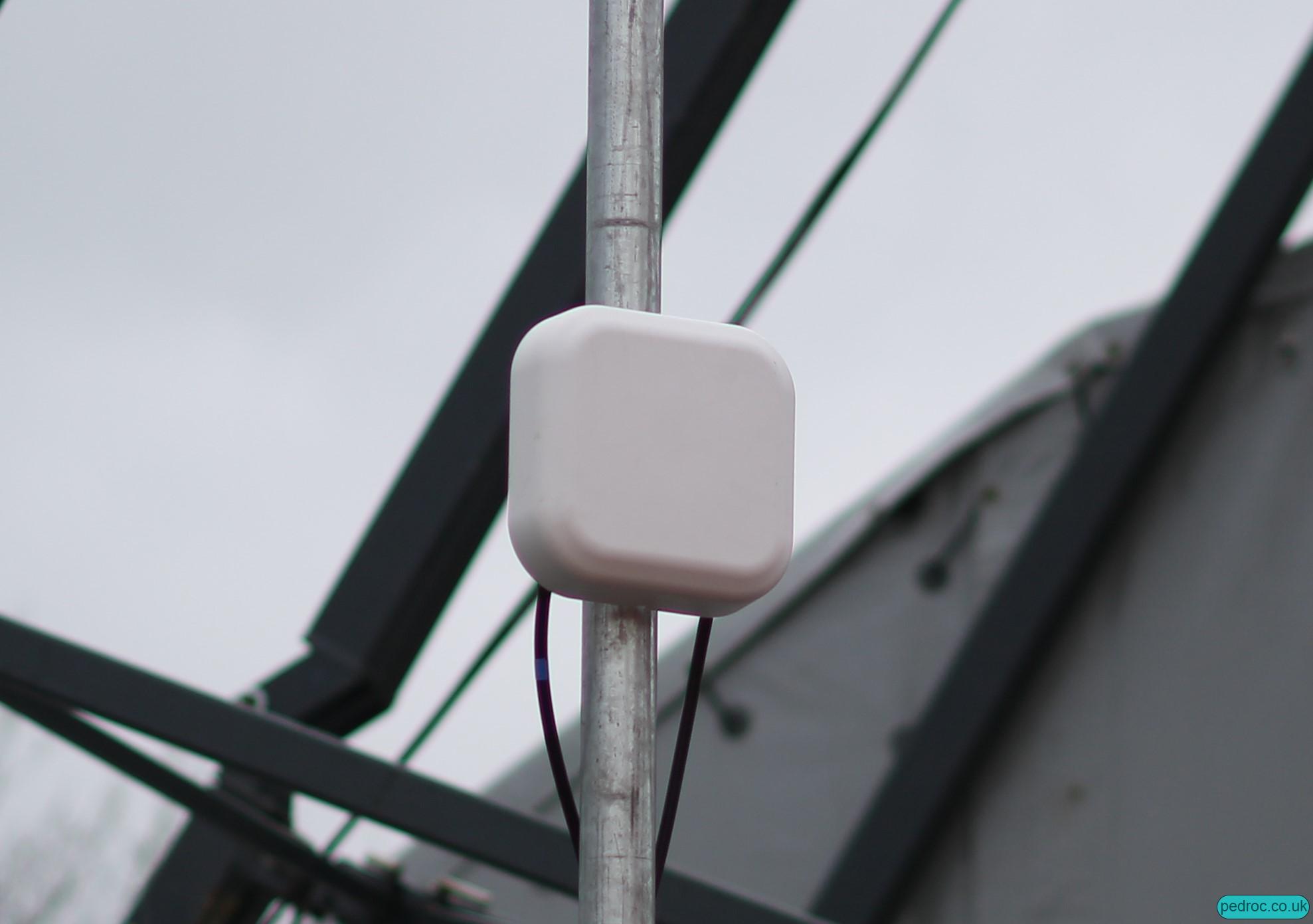 Around Hyde Park and the Winter Wonderland area, there were a large number of these antennas, forming something of a number of microcell deployment/potentially series of mini DASes. Each had U09, L08, L18, L21.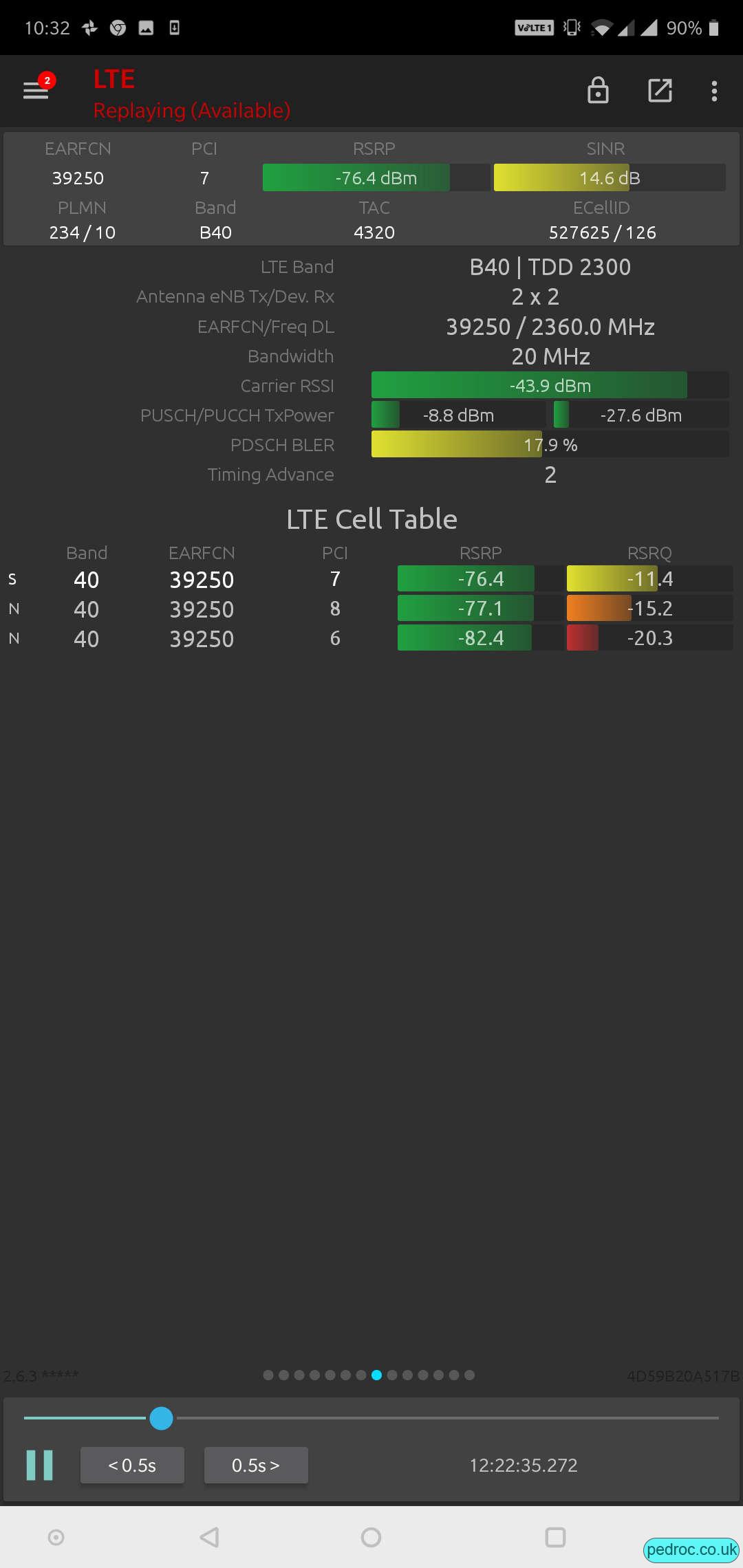 O2 2300MHz 4G B40 field test screenshot at Winter Wonderland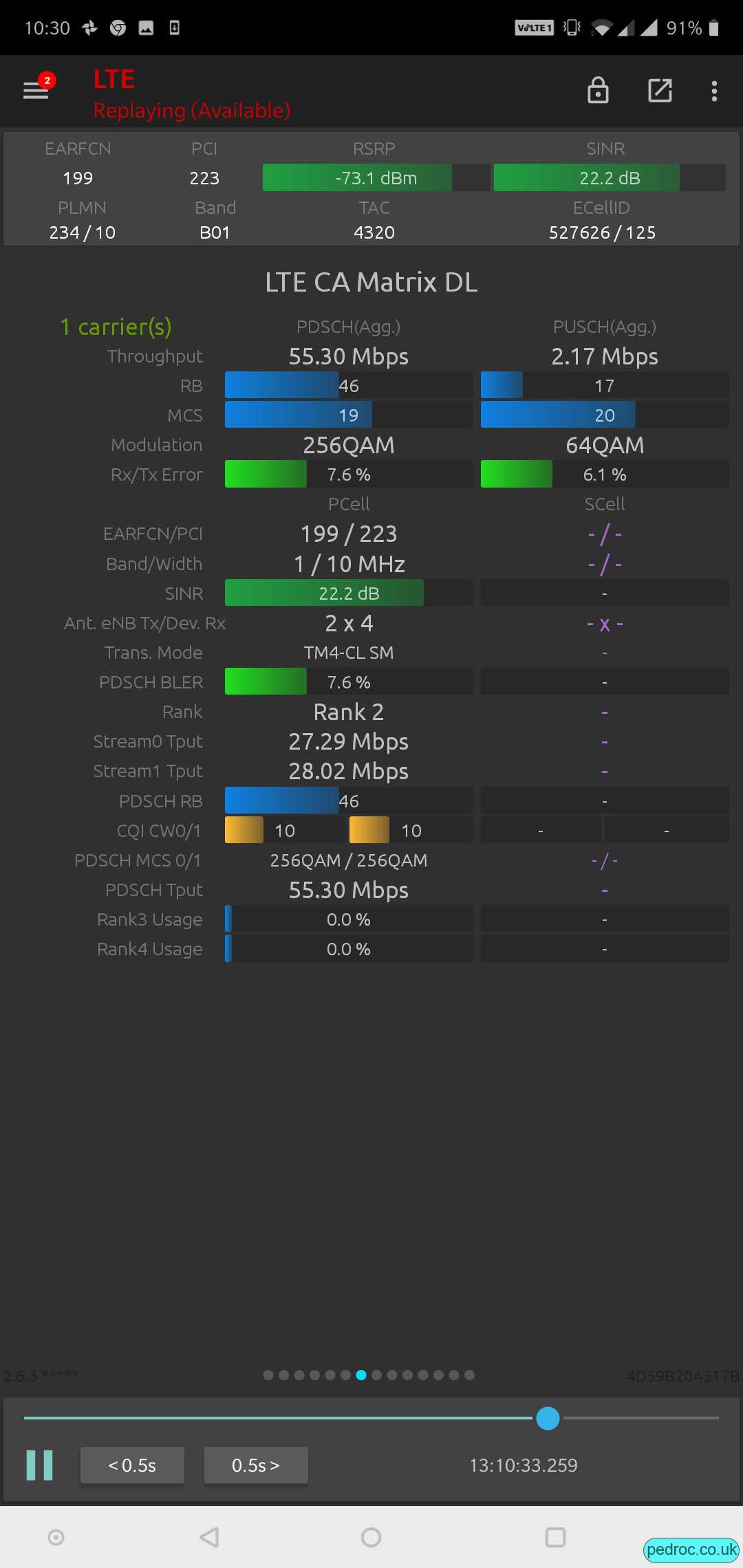 O2 UK L21 at Winter Wonderland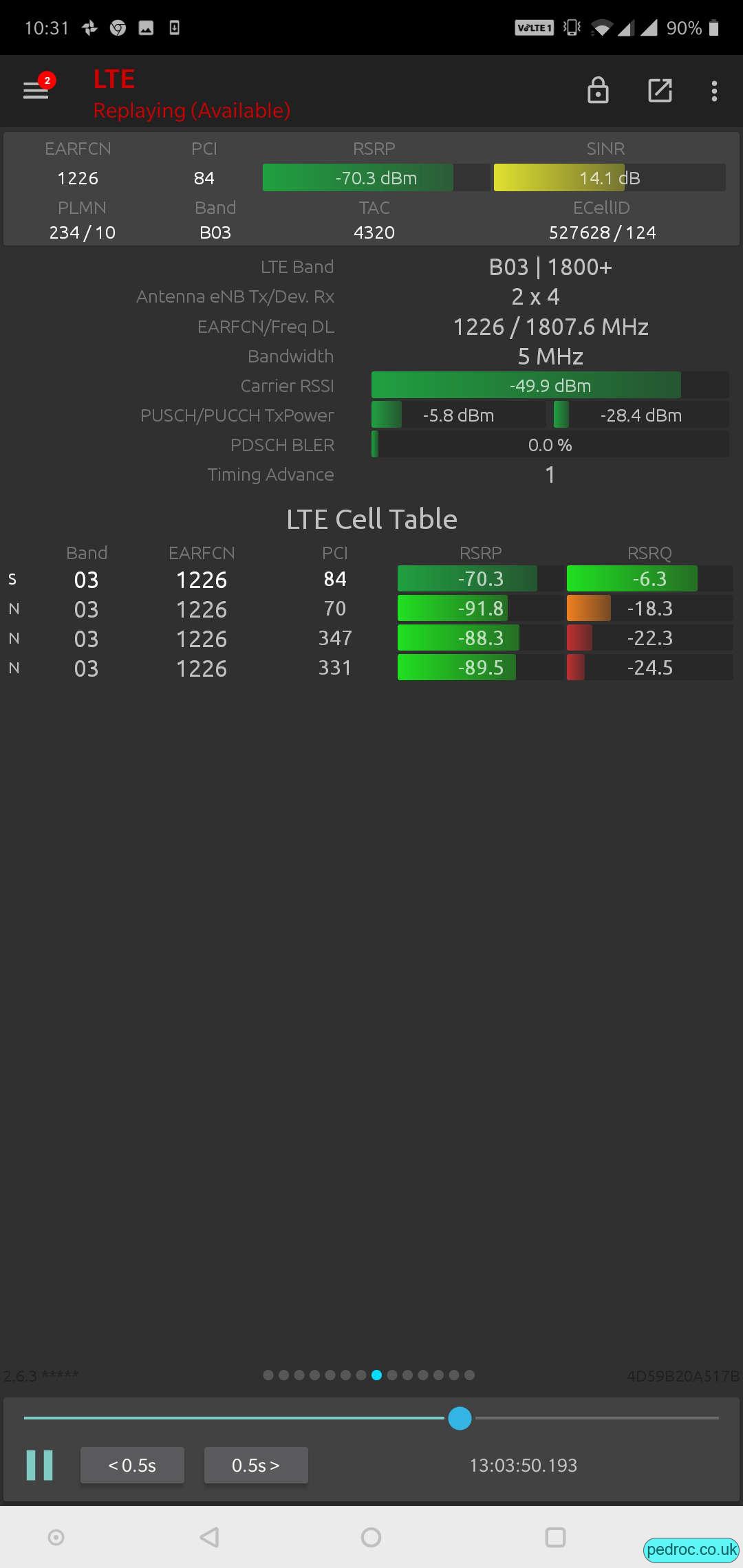 B3 LTE at Winter Wonderland
Vodafone UK's technique
Vodafone have a single very high capacity site, complete with a CCI three/six beam antenna, MBA9F-KE3A, as above for O2. This is then complemented by an Ericsson Massive MIMO panel and a converntional Commscope antenna.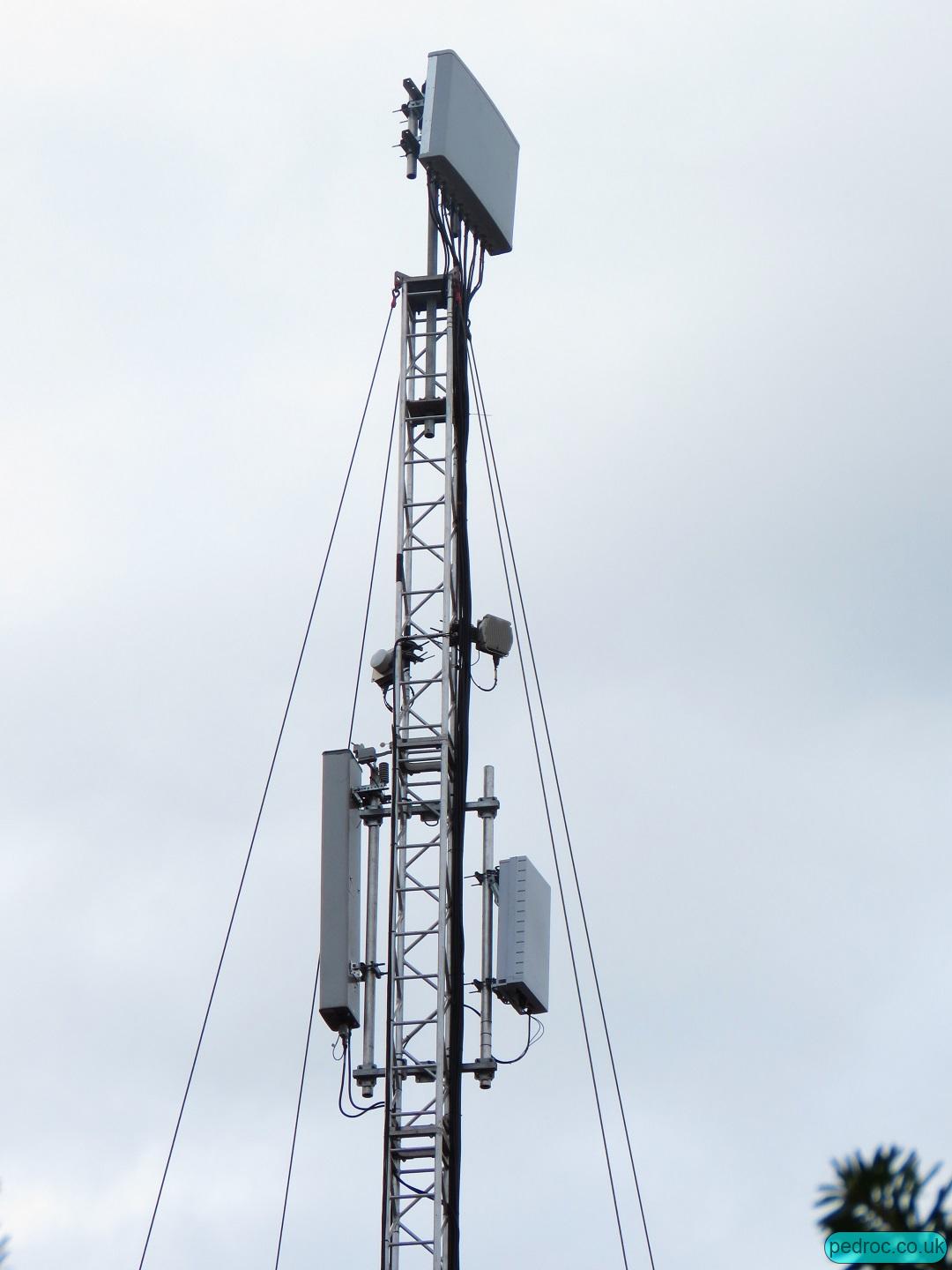 Vodafone UK temporary capacity site at Winter Wonderland, Hyde Park, London. Composed of a CCI MBA9F-KE3A multibeam events antenna with three beams of UG09+L08 and five beams of L18, L21 and L26-the sixth sector from the base station is connected to the Commscope antenna below. Ericsson Massive MIMO panel is for B38.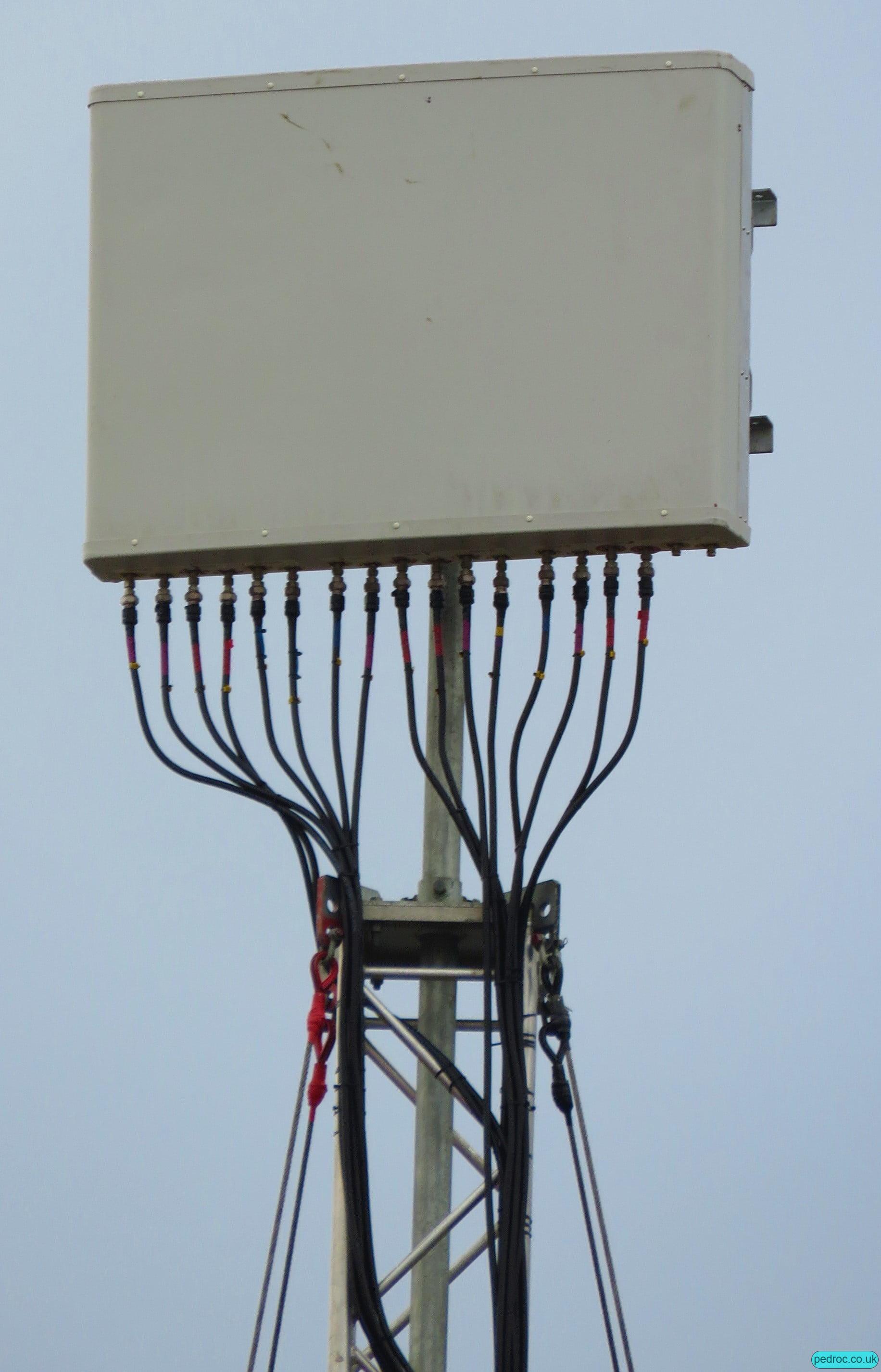 Main site antenna, providing GU09 L08, L18, L21, L26 to the event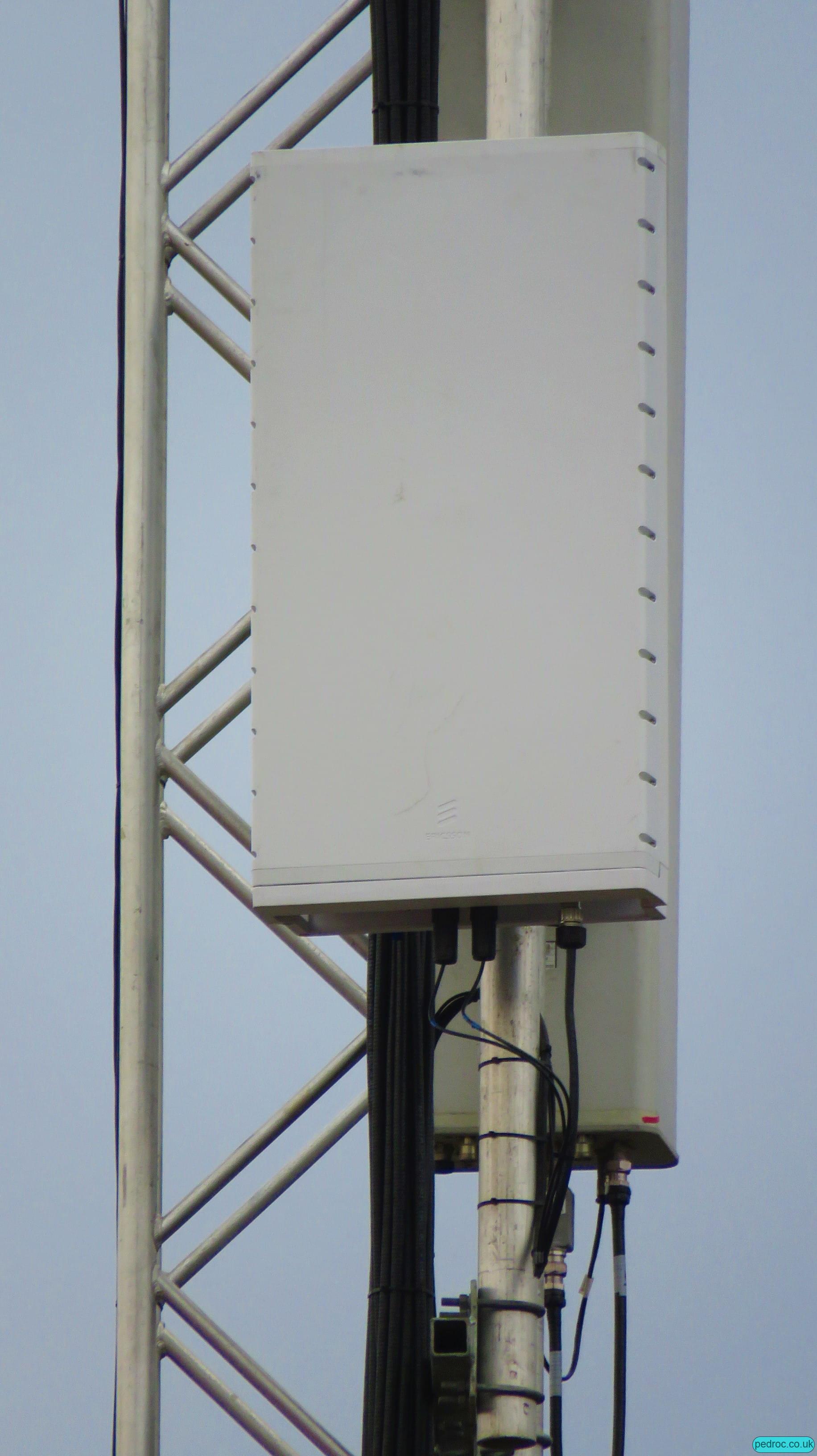 Vodafone UK's Ericsson Massive MIMO panel - using their 20MHz B38 allocation to provide lots of capacity to the event.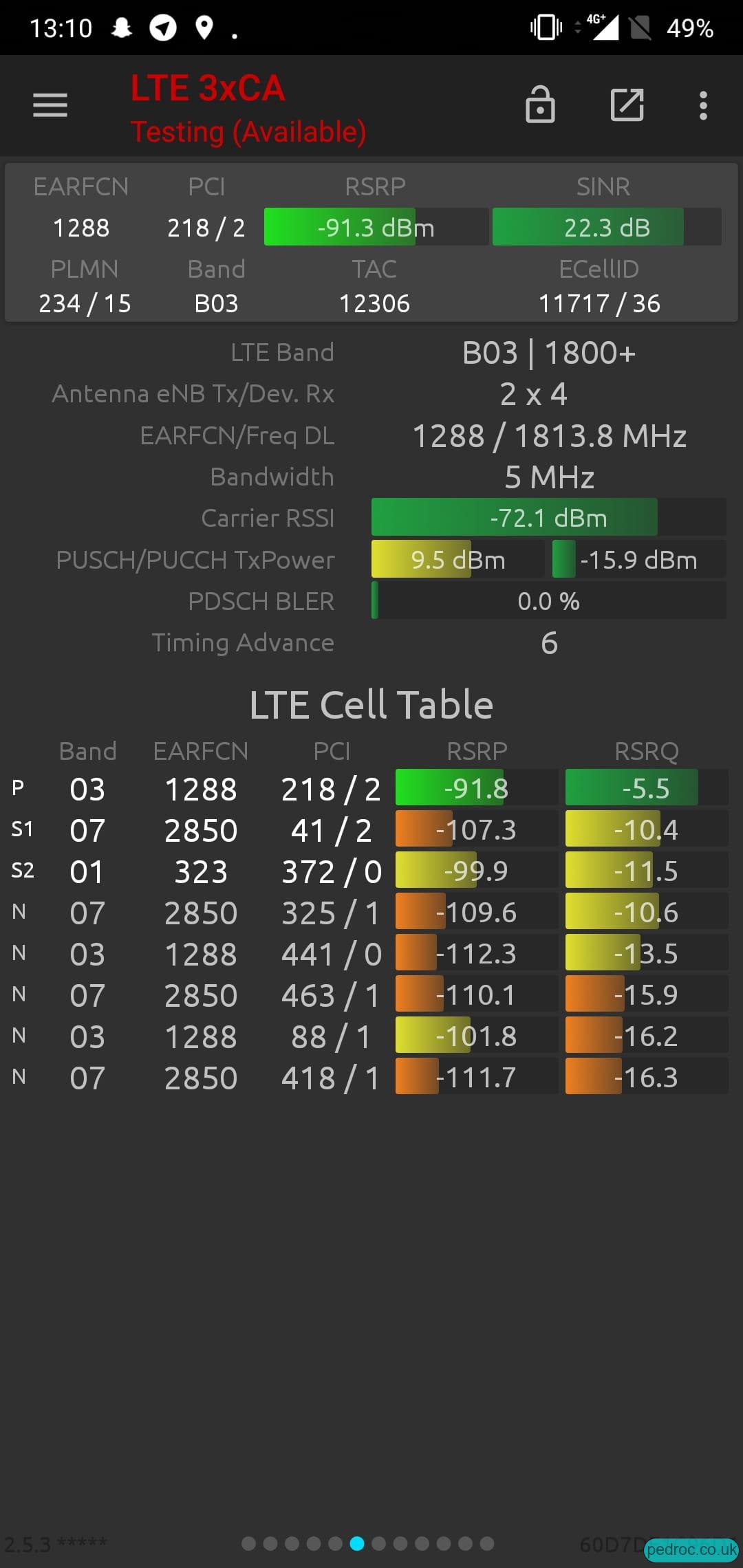 Vodafone provided 3CA using bands 1+3+7 - no 4CA was achieved during testing.
Vodafone also provided 3CA using bands 1+7+20 - no 4CA was achieved during testing.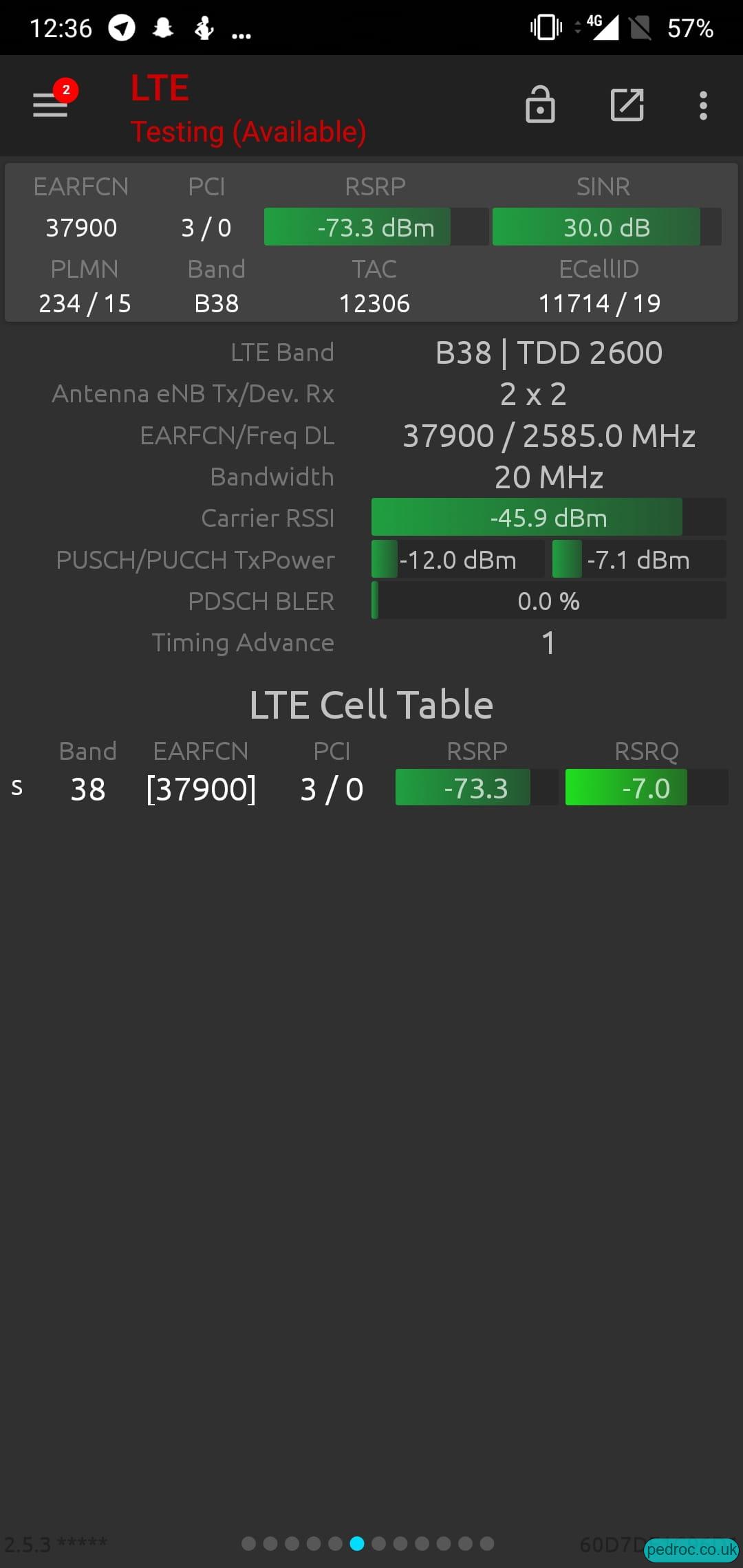 Screenshot shows B38 Massive MIMO.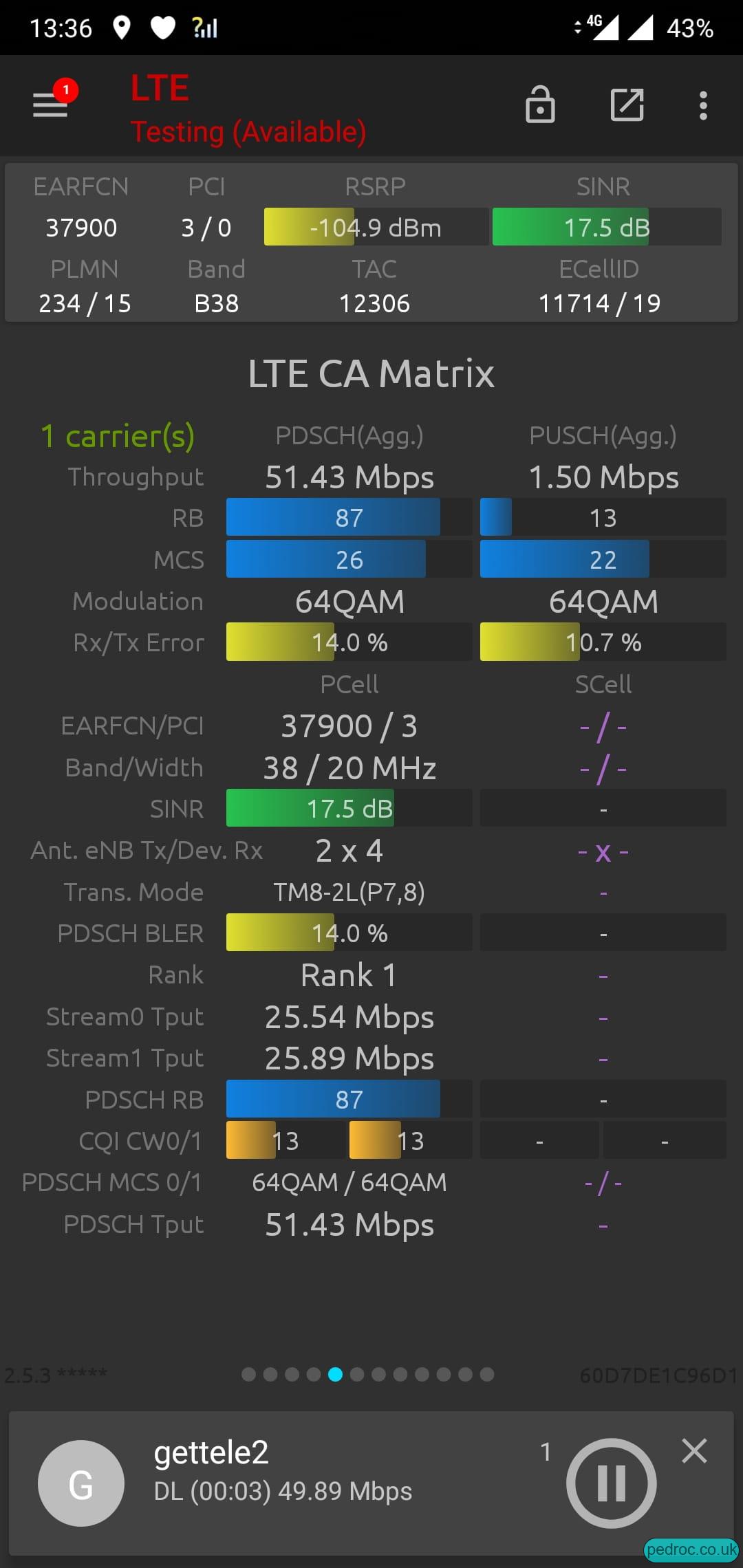 Achieving TM8 on Vodafone's Massive MIMO