Eir's Mobile Network
Eir, Ireland's Incumbent telecommunications provider, operate a 2G to 5G network in the country. Eir use Huawei as their 5G and modern 2G to 4G RAN vendor. Some flagship 5G sites and configurations are shown below.
Eir 5G Flagship Rooftop site in Dublin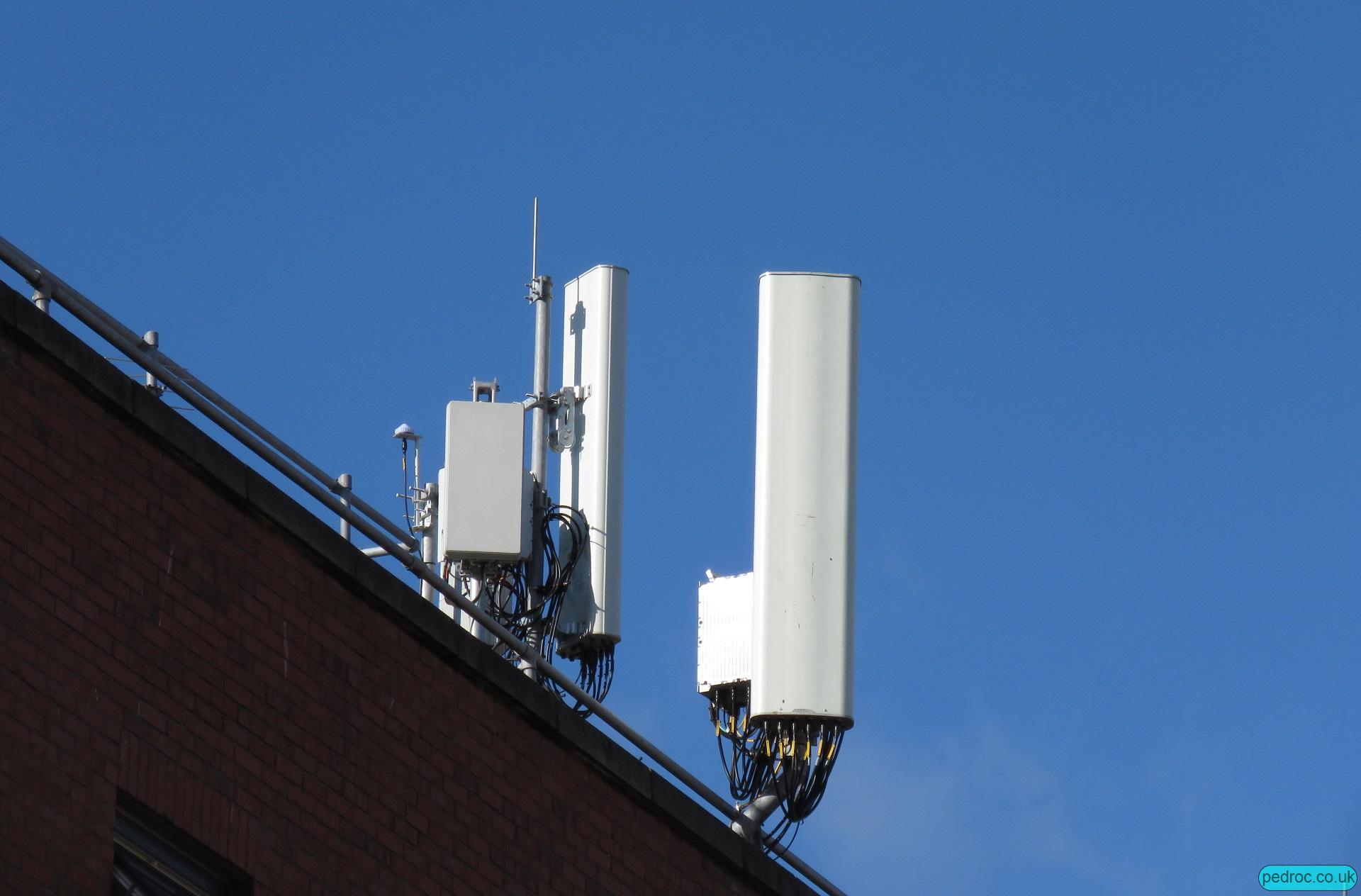 An Eir rooftop 5G mast with Huawei 5G Active Antenna Unit (AAU), Huawei six band passives and respective Remote Radio Units visible.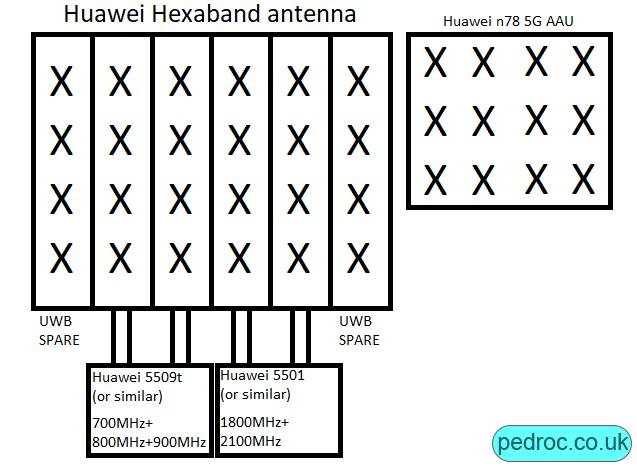 Schematic of the rooftop site. Notable is the use of triple band remote radios, likely Huawei 5509t, for 700MHz, 800MHz and 900MHz in one unit and dual band remote radios, likely Huawei 5501, for 1800MHz and 2100MHz. The 5509t is 2T4R and 5501 4T4R. The antenna has spare ports which permit future capacity expansion after spectrum auction.
Eir Huawei AAU5811 "Blade" site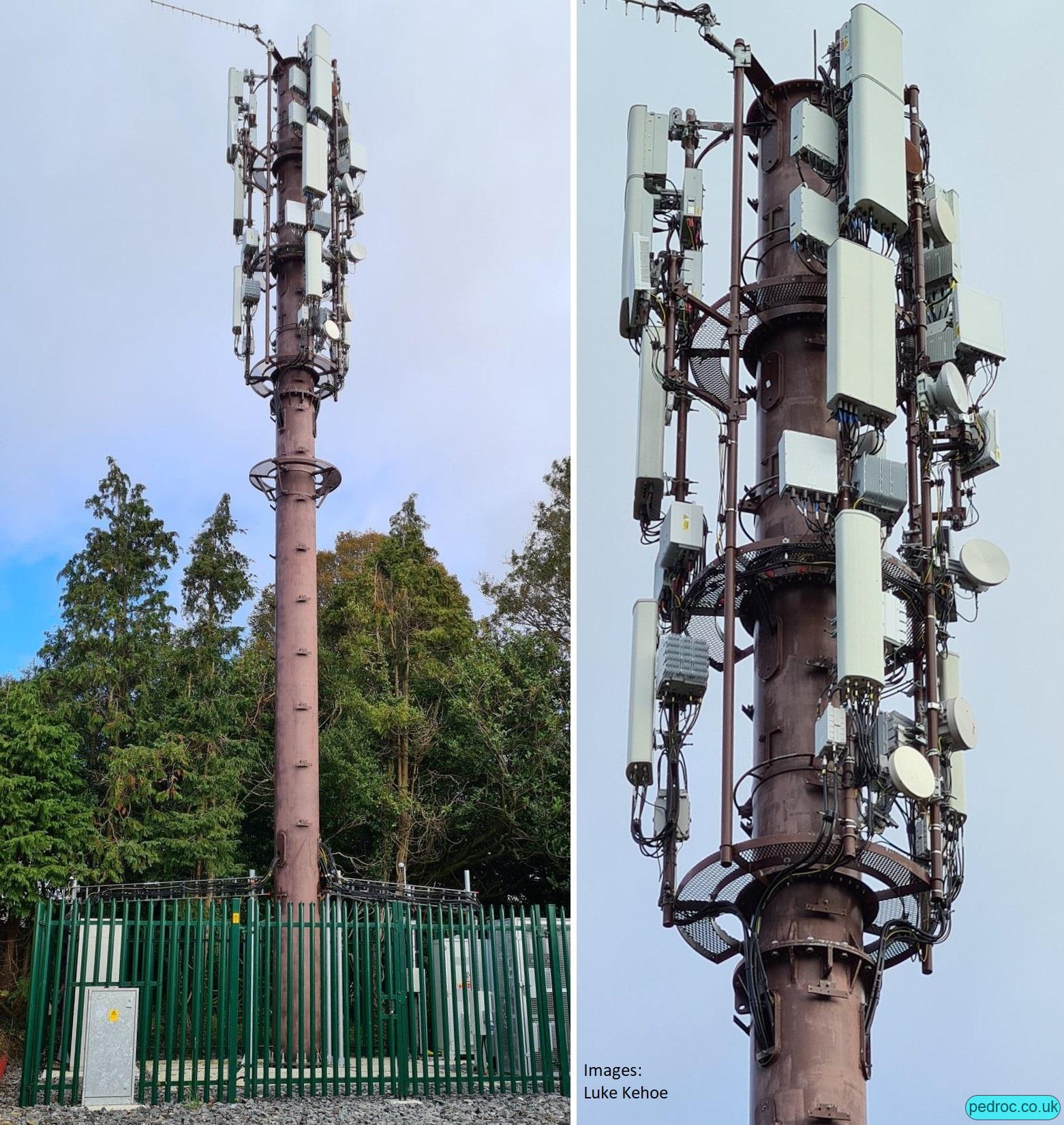 This site is multiple operator with Eir occupying the top stack. Eir use Huawei's AAU5811 product which features a 32T32R Massive MIMO unit mounted above a passive antenna. Fundamentally, it is much the same as the rooftop example above though.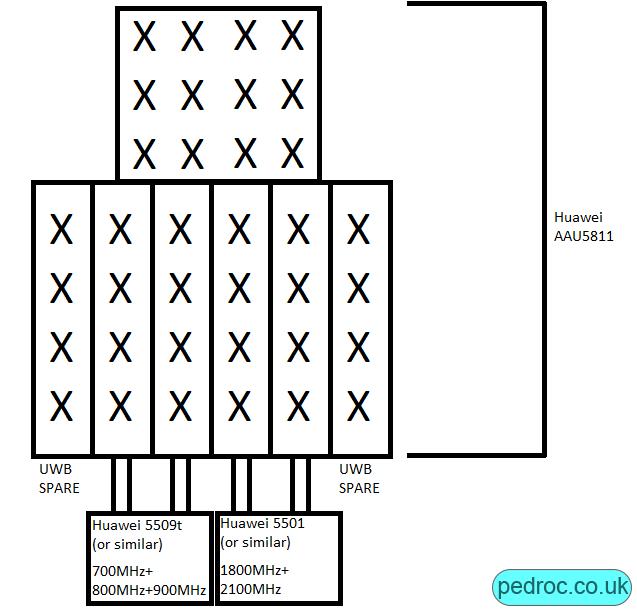 Schematic of the AAU5811 site.